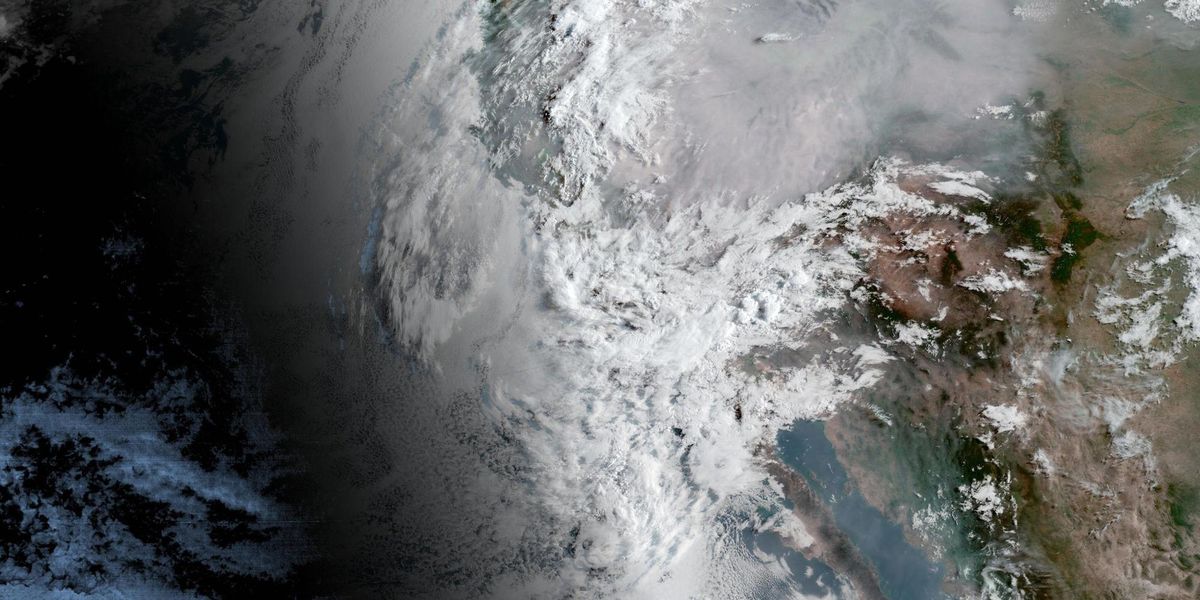 As the planet burns, climate spending dwindles in infrastructure bill
When will the US wake up to this crisis?
Rainfall, storms, grasshoppers, wildfires, drought. We've got 'em all right now, folks, in biblical proportions. And yet climate change is still stuck back in the action queue.
---
Here's just a small taste of what we're dealing with:
Last month saw stunning new temperature records set in famously cool places like Portland, Oregon (116°F) and a satellite-recorded 118°F in Siberia above the Arctic Circle;
Hellacious blazes cover the West, and their drifting smoke is now a daily feature over Boston, New York and Washington, DC. It will likely reach Europe for the second consecutive year;
Unprecedented, extended deluges have washed away old German villages and streets in the desert town of St. George, Utah;
Warming waters around the Chinese port city of Qingdao developed an algae-clogged "dead zone" in mid-July – far sooner than any year since it first appeared 15 years ago. Like its Gulf of Mexico cousin, the algae bloom shuts down Qingdao's fishing industry and reportedly stinks to high heaven.
Climate change denial lives on
All of these things might tempt you to think we've reached a moment of enlightenment on climate action — and climate denial would give way to a torrent of on-the-ground evidence that the climate crisis is underway and that action is long overdue.
But no. At least not in America.
It didn't shock me when a sharply winnowed-down infrastructure bill limped out of negotiations on Thursday and many of its climate considerations were gone. They were given away as bargaining chips for what Democrats see as more reasonable ways to find middle ground with Republicans.
From its leadership down to its oh-so-colorful base, the GOP has teased, if not embraced, doubt and conspiracy theories about vaccines and mask-wearing, our primary tools against COVID-19. Never mind what science says about the stack of 600,000 -and-growing COVID corpses.
For that matter, there's that other pile of American corpses – the one from gun violence – for which the presumed antidote is more guns.
Yeah, I know, guns are a bit off our normal environmental turf here at EHN. But drawing obvious conclusions on human health, human suffering, and human mortality isn't.
That's why I can't swallow the notion that Congressional Republicans are on the verge of a Come-to-Jesus moment on climate. And the historically reliable pattern of the party in power taking a drubbing in the midterms means that the climate crisis may be lacking some US Congressional help for years to come.
Peter Dykstra is our weekend editor and columnist and can be reached at pdykstra@ehn.org or @pdykstra.
His views do not necessarily represent those of Environmental Health News, The Daily Climate, or publisher, Environmental Health Sciences.
Banner photo: National Weather Service GOES image of western North America on the morning of July 27, 2021. Most of the west is covered by smoke from many wildfires. (Credit: Stuart Rankin/flickr)
www.ehn.org