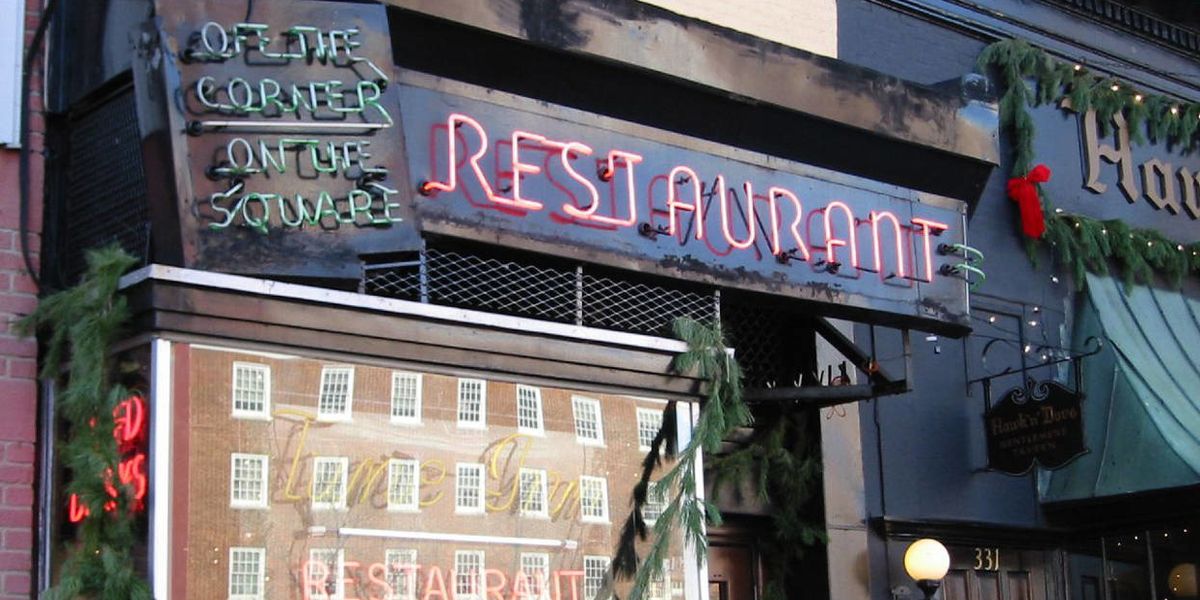 The Tune Inn bar in Washington, DC. (Credit: Bill Walsh/flickr)
Peter Dykstra: A Congressman goes into a bar ...
And other curiosities from the past week
Two news items this week illustrate the sometimes-maddening struggle for environmental progress.
---
On Tuesday, the U. S. Energy Information Administration reported that domestic coal consumption has dropped to its lowest level since 1979.
Huzzah! That'll take a bite out of the world's carbon crimes.
Or not.
On Wednesday, Stanford's Global Carbon Project reported that worldwide carbon emissions will rise in 2018 for the second consecutive year. This increases the likelihood that the strict limits of global temperature rise called for by climate experts will be farther out of reach.
Sliming a distinguished member of Congress—and an equally distinguished DC dive bar
Beset on all sides by more than a dozen potential ethics violations, at least one of which is reportedly a criminal violation, Interior Secretary Ryan Zinke, Eagle Scout Emeritus, has struck back.
With the Democrats taking control of the House of Representatives next month, Congressman Raul Grijalva will likely Chair the House Natural Resources Committee. He has promised to make Zinke's life unpleasant, and called for his resignation in a USA Today op-ed.
Zinke would have none of it. He took to Twitter, criticizing not just Grijalva's drinking habits, but his drinking habitat.
The Interior Secretary, whose expertise in habitats would normally be respected, took a swipe at the Tune Inn, a Capitol Hill dive bar located a few blocks from the Capitol and Grijalva's office in the Longworth Building.
My, what a political tin ear. The Tune Inn is a revered, dusty dump of a place where hunting trophies festoon the walls and Patsy Cline rules the jukebox.
Its bipartisan barflies down PBR's and legendary double cheeseburgers.
Don't ask me how I know all this, but there were times during my 12 years in Washington when the Tune Inn was the only place that made the slightest bit of sense in the whole city. I look fondly on my time there, but I'm never going back. I mean, to live. If I'm visiting, I'll definitely stop at the Tune Inn.
A final word about George H.W. Bush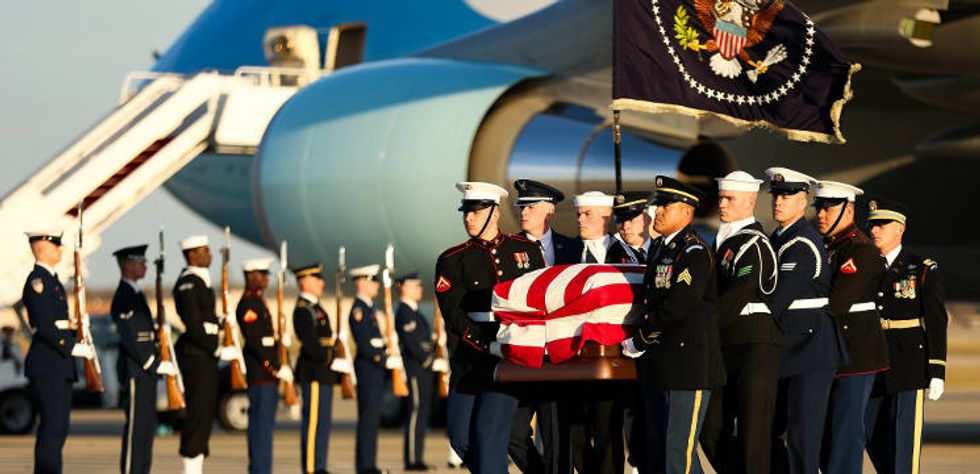 Former President George H.W. Bush at Joint Base Andrews. (Credit: US Navy)
Much has been said about the passing of George H. W. Bush, so I'll be brief. He fit the now-obsolete definition of a Republican environmentalist.
We're 22 months into the Trump presidency, and Bloomberg News recently compared Trump's enthusiasm for the Endangered Species Act (ESA) to that of every other recent President. From inauguration to the midterm elections, Trump's team proposed only 15 species for ESA protection. But the Reagan Administration proposed adding only 12 over the same time period. President George H.W. Bush proposed 70; his son, 22. Among the Democrats, only Bill Clinton proposed more than Papa Bush, 166. Jimmy Carter had 61, and Barack Obama 56.
Bush also attended the 1992 Earth Summit in Rio de Janeiro. He signed what some environmentalists considered a watered-down climate agreement. But that's a far cry from today's denial-driven Republicans.
And one more non-environmental word about Bush 41. I'm in a wheelchair. Bush championed and signed the American with Disabilities Act. It's a law I benefit from every day. Thanks.
www.ehn.org