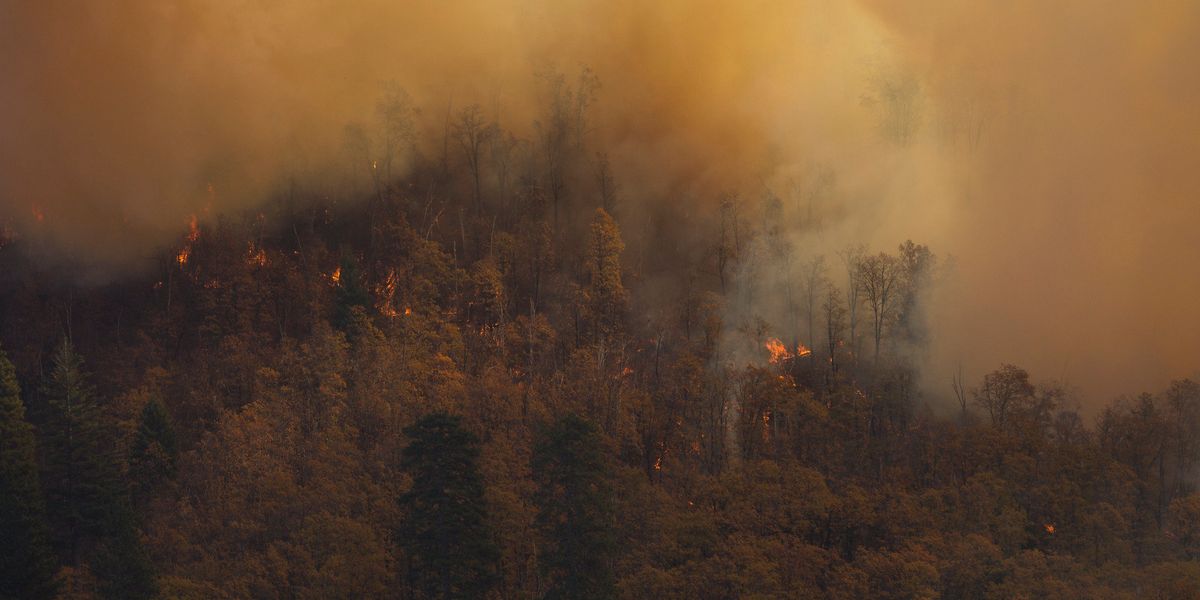 Peter Dykstra: Of bended knees and thin ice
The call to end the media's climate silence gets a bit louder
In 1988, author Mark Hertsgaard penned the book On Bended Knee, a story of a tame Washington press corps that offered little resistance to the charms of President Ronald Reagan.
---
It was a far cry from the 70s, when Hollywood paid tribute to crusaders like Woodward and Bernstein and journalism schools drew record enrollment for a suddenly sexy profession.
For 2019, Hertsgaard has turned his focus to a media on thin ice. This week, he and co-author Kyle Pope launched a campaign, "Covering Climate Change: A New Playbook for a 1.5-Degree World," to turn around media failures in addressing the urgency of climate change.
The official launch will be this coming Tuesday at a meeting of journalists, scientists and climate advocates to discuss climate coverage and launch "an unprecedented, coordinated effort to change the media conversation."
Writing in The Nation and the Columbia Journalism Review, Hertsgaard and Pope said "at a time when civilization is accelerating toward disaster, climate silence continues to reign across the bulk of the US news media."
Media failures 
This isn't the first swing and a miss by the U.S. media
Today, Reagan is remembered with reverence by most of America. That was a neat trick for a leader who hatched the Iran-Contra Scandal, in which the U.S. covertly sold arms to arch-enemy Iran in order to fund a shady right-wing militia in Nicaragua. It was arguably as big an outrage as anything President Nixon or President Trump could conjure up, and it passed without much media outcry.
Then we saw another massive media failure in the near-total lack of skepticism over the invasion of Iraq, where a detestable leader was falsely said to be building an arsenal of weapons of mass destruction.
Both of these were major journalistic failures: Iran-Contra shook America's confidence in its leaders and embarrassed the U.S. globally. Iraq took tens of thousands of lives and revitalized, rather than killed, Islamic extremism.
However, climate change will kill or dislocate millions, and its impacts on both civilization and ecology may never end.
The media's climate change failures are greatest on national TV news. The liberal media watchdog Media Matters for America frequently points out that cable and broadcast news programs routinely fail to link climate change to the seemingly nonstop weather disasters – hurricanes and typhoons; floods and downpours; drought and polar vortices.
Networks offer several dodges for this: The depth-free brevity of national stories doesn't allow for detours into heady stuff like climatology; the audience isn't interested; or that definitive evidence hasn't arrived yet.
In fairness, the second of these may be valid: Climate can't hold a candle to the blandest of Kardashians.
Presidential debates, too, have a sorry history of absolute silence. The 2008 race is the last time that presidential nominees were tossed a climate question, and both men and the moderator all muffed it. Bob Schieffer of CBS News asked about "climate control," a term from the realm of plumbers, not climate scientists.
After Senator John McCain gently corrected him, neither he nor Senator Barack Obama spoke a word about any kind of climate, instead steering their answers to the virtues of energy independence, including domestic oil and "clean coal."
Like Iran-Contra and Iraq, there are reporters in the trenches who have tried to sound the alarm, sometimes to the detriment of their own careers. And the Trump Administration provides such a bounty of scandal and hypocrisy that climate denial is rarely seen as breaking through to the Top 10 headlines on any given day.
The New Playbook
But if America, with climate denial firmly ensconced in the White House, fails to lead the world away from a climate disaster, our news media is partly to blame. The new project from Hertsgaard and Pope aspires to the tall order of reversing American media's disdain for covering climate change like the existential crisis that it is.
They offer a few prescriptions for journalism to change our way of thinking about the radical changes the world faces in its energy and consumption habits: Listening to scientists, for example, would be a no-brainer start. And news executives should school themselves on climate the way they often do on foreign policy, because if nature's hell-bent on a 3 to 5 degree Celsius temperature rise, we'll all eventually be learning the lessons and covering the high stakes anyway.
In my days as a Management Weasel at CNN, I used to exhort the correspondents and producers to report science and environment stories that looked smart the day they aired, and would look even smarter 20 years from now.
Some major traditional news outlets, like the New York Times and Washington Post, have upped their game. Others are setting themselves up to look dumb. And dumber.
The "New Playbook" takes on a huge goal.
But it's one worth aiming for.
www.ehn.org