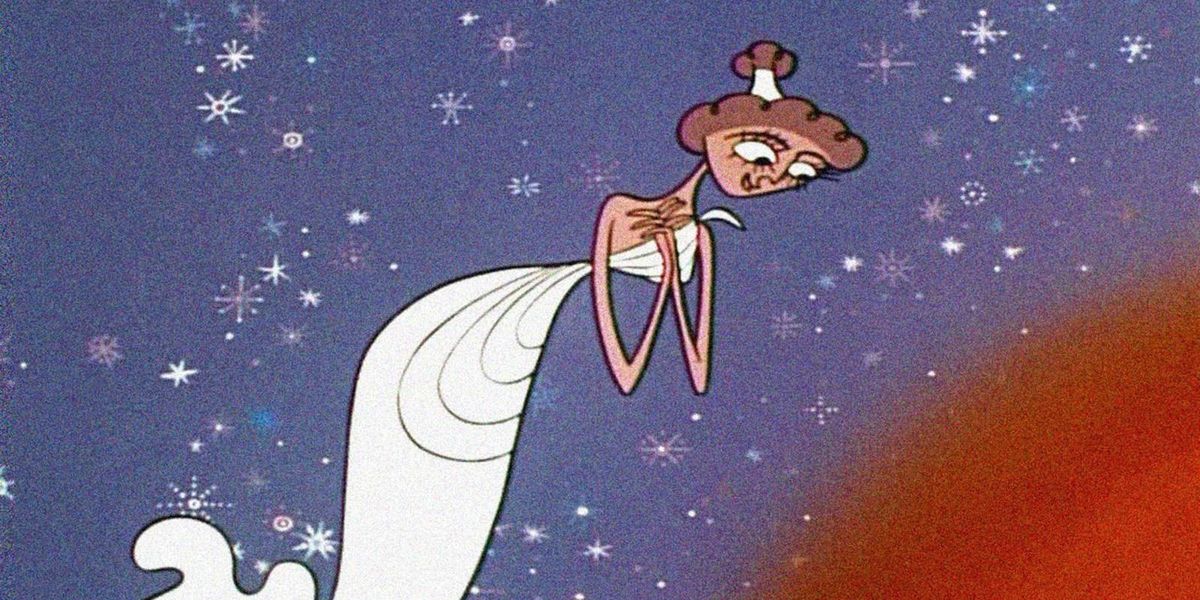 On February 12, 1958, Frank Capra's Unchained Goddess aired nationwide on CBS, warning viewers about rising CO2 in the atmosphere.
Before Gore, Greta, and the Green New Deal: Part One
Some unlikely, unsung Green heroes from pop culture's past.
What do the Three Stooges, Godzilla, Frank Capra and a 1960's Los Angeles Garage band have in common? They all snuck a bit of environmental storytelling into their art.
---
On February 13, 1958, three early pioneers in environmental communication brought one of the first mentions of "smog" to the big screen.

The Three Stooges had been in business since the 1920's. Larry Fine hit the big time in the 1930's, with a lineup of Larry Fine, Moe Howard, and Moe's little brother, Curly. When Curly was incapacitated by a stroke in 1947, they repurposed Moe's oldest brother, Shemp, to continue the act. Shemp died in 1955, and the Stooges retrofit a particularly unfunny TV comic, Joe Besser, to replace him.
Using about 95 percent recycled joke content and short film plots, the act persevered. One of their last shorts, "Quiz Whizz," released to theaters, had a plot loosely based on Joe's investment in a Los Angeles business called "Consolidated Smog." As a public service, here's a link to the entire fifteen minute film. But feel free to click ahead to 2:30 for the first smog reference, since IMHO, none of this is particularly funny.

Godzilla vs. the Smog Monster 
With the possible exception of James Bond, no movie star has captured the global box office better than Godzilla. From the beginning, he (or she – there's debate about Godzilla's gender) had a strong anti-nuclear side, waking up from eons of slumber to curb-stomp Tokyo after nuclear weapons tests aroused him/her.
By 1971, Godzilla became Tokyo's savior rather than its stomper. Japan's meteoric postwar recovery had created massive industrial pollution, and an environmental movement similar to America's sprang up.
Enter Hedorah, a literal slimeball who grows bigger and stronger by ingesting pollution, belching the toxics back out as a defense against environmentalists. Godzilla Versus the Smog Monster teamed up the G-Man (or G-Woman) with a band of hippies whose dress and manner were over the top even for the LSD-soaked era.
I won't give away the ending, but this was Godzilla's eleventh feature, and (s)he has made 24 more since.
Doctor Research 
And I love this one. Frank Capra is the Hollywood legend who directed, wrote and produced some of cinema's most enduring feel-good flicks like Mr. Smith Goes to Washington and It's a Wonderful Life. In the 1950's, Capra honchoed a series of science shorts, sponsored by Bell Labs.
On February 12, 1958 – a day before the Stooges' smog gags played in theaters — Capra's Unchained Goddessaired nationwide on CBS. A central-casting scientist, Doctor Research (not his real name), warned about rising CO2 in the atmosphere:
"Even now, man may be unwittingly changing the world's climate through the waste products of his civilization. Due to our release through factories and automobiles every year of more than six billion tons of carbon dioxide, which helps air absorb heat from the sun, our atmosphere seems to be getting warmer. …. a few degrees rise in the Earth's temperature would melt the polar ice caps."
There is no record that Dr. Research, who was ably portrayed by UCLA English prof Frank Baxter, was accused of making it all up for the grant money back in '58. Or the residuals. But since then, our global CO2 output has increased by more than a factor of six.
Dirty Water 
Then there's a college-age garage band from Los Angeles. The Standells made Boston's "Dirty Water" famous without staining their carbon footprint by actually ever travelling to Boston.
The 1966 song didn't chart highly, but it remains an anthem for Boston and its sports teams, even as the Charles River has substantially cleaned up.
Next week, we'll visit some of the unlikely environmentalists in politics.
Peter Dykstra is our weekend editor and columnist. His views do not represent those of Environmental Health News, The Daily Climate or publisher, Environmental Health Sciences. He can be reached at pdykstra@ehn.org.
www.ehn.org