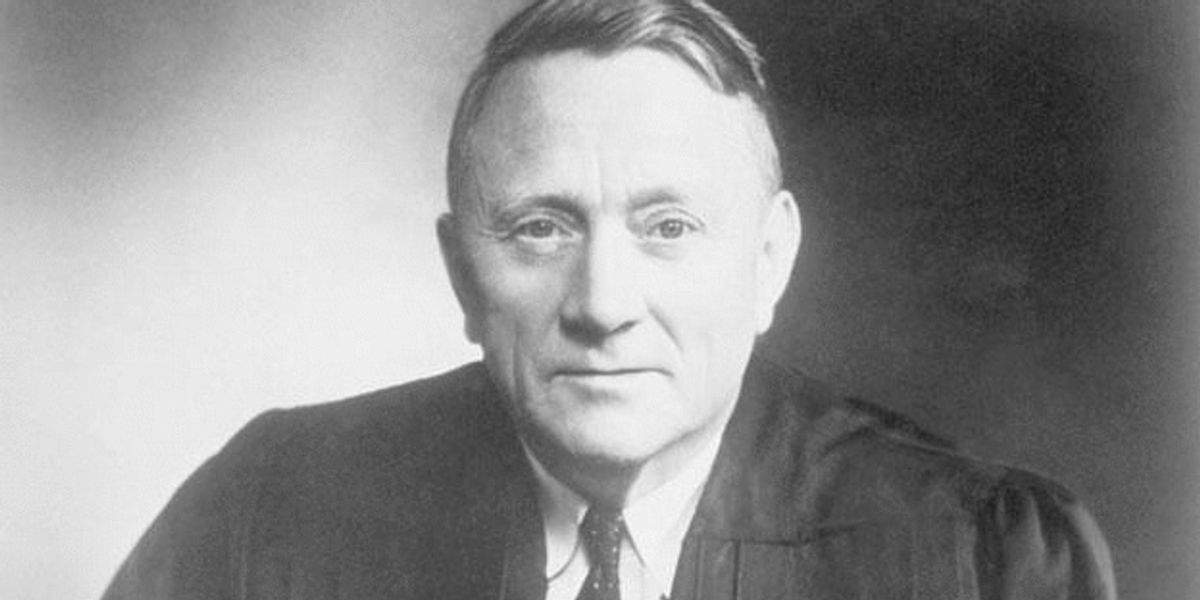 Associate Justice William O. Douglas.
Before Gore, Greta, and the Green New Deal: Part Two
Last week we featured some unlikely, unsung Green heroes from pop culture's past. This week, we salute their political counterparts.
Let's start with an inveterate American treehugger named William O. Douglas.
---
That's Associate Justice William O. Douglas of the Supreme Court to you. In the case Sierra Club v. Morton, the venerable Club opposed the building of a ski resort in the Sierra Nevada Mountains by the Walt Disney Corporation.
In 1972, the Court ruled that the Sierra Club had no legal standing in the case, but in his dissent, Justice Douglas argued that the trees and critters ought to have their own voice before the court.
"These environmental issues should be tendered by the inanimate object itself," he wrote. "Then there will be assurances that all of the forms of life which it represents will stand before the court — the pileated woodpecker as well as the coyote and bear, the lemmings as well as the trout in the streams."
Before his retirement, Douglas led a hike along New Jersey's section of the Appalachian Trail, near a scenic section of the Delaware River slated to be dammed. The dam was never built, and the river pass known as the Delaware Water Gap is now federally protected.
Newt 1.0 
And speaking of dams, a dynamic young Georgia Congressman spearheaded another dam defeat. The former professor and faculty advisor to the West Georgia College campus Sierra Club chapter, Newt Gingrich, was a fierce environmental foe of the Sprewell Bluff Dam.
This was before Newt reached a national power base as a fierce foe of all things environmental.
Newt 1.0 helped get the dam stopped along with Georgia Governor Jimmy Carter, and Sprewell became a county park.
Khrushchev's better half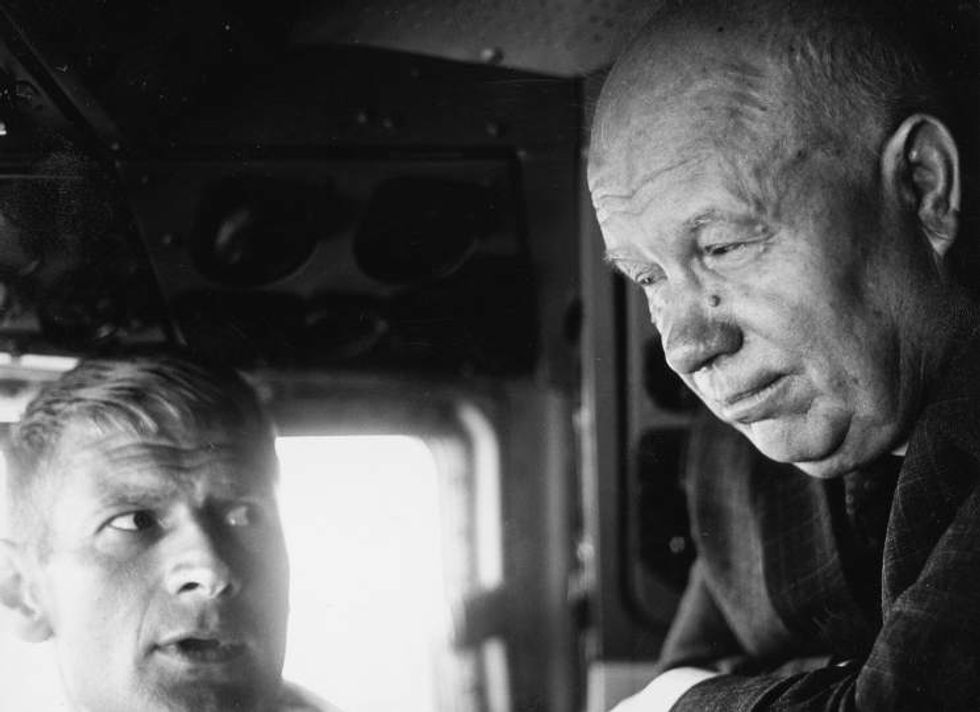 Nikita Khrushchev (right), General Secretary of the Communist Party of the Soviet Union visits Sweden in June 1964. (Credit: SAS Museet/flickr)
Soviet Premier Nikita Khrushchev is largely remembered for continuing the brutal repression, humorless prosecution of the Cold War and rampant environmental abuse of his mentor, Joseph Stalin, but in a totally uncharacteristic move, he outlawed the hunting of most polar bears in 1956. Canada and the U.S. didn't follow suit till the 1970's.
The undocumented folklore was that his motivation was his common law wife, Nina.
She is said to have loved these adorable critters that could bisect you with one swat of the paw and swallow your remains as an appetizer.
Shuster & Sonny
Add a couple of minor icons from the turbulent Sixties. Nancy Kulp played the strait-laced bankers' assistant Miss Jane Hathaway on hit Beverly Hillbillies TV show. Her character had a passion for birdwatching, but the real Miss Jane ran for Congress in 1984 as an ardent environmentalist, challenging veteran Bud Shuster.
Shuster crushed the TV star by two-to-one, in part due to radio ads from Hillbillies co-star Buddy Ebsen, who played the backwoods oil tycoon Jed Clampett. Ebsen accused Kulp of being "too liberal" for the central Pennsylvania district, where the pork-barreling Shuster completed 15 terms, followed by his son Bill for eight more. I'm not making this up.
Nor is this contrived: Sonny Bono, the less attractive, less intelligent and less talented half of the rock duo Sonny and Cher, was elected to Congress in 1994 after serving as Mayor of Palm Springs. Sonny became a Republican leader on protecting California's Salton Sea, and in several endangered species battles. But when protection of the Stephens kangaroo rat impacted some in his district, Sonny threw down.
"We all love the environment, but we have placed creatures above people. A rat is a rat." He racked up a lifetime score of 7% on the League of Conservation Voters scorecard.
Bono was midway through his second term in January 1998 when he died from head injuries after striking a tree while skiing, giving rise to squirmy jokes about trees' love of vengeance. His wife Mary took the House seat, and until her 2013 retirement, continued both his green and brown legacies, championing Salton Sea efforts and garnering a lifetime 16% LCV score.
But seriously, folks, back to Justice Douglas. He is a mostly forgotten environmental hero whose career should be remembered and taught. He'd be on the environmental Mount Rushmore, if blowing up a mountain for a sculpture were a smarter idea.
Peter Dykstra is our weekend editor and columnist. His views do not represent those of Environmental Health News, The Daily Climate or publisher, Environmental Health Sciences. He can be reached at pdykstra@ehn.org.
www.ehn.org