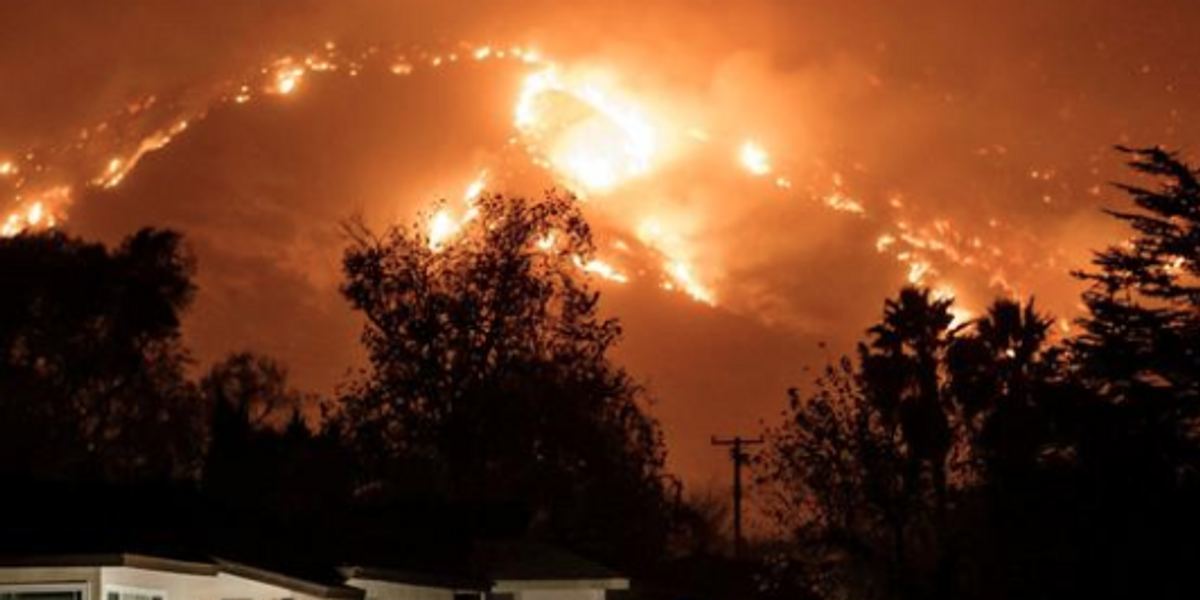 Weekend Reader for Sunday, Dec. 17
More Trump rollbacks; Some thoughts on fake news; CDC reportedly bans contentious words from its own vocabulary; our future wildfire hellscape and more cheerful news.
This week, we saw a significant retreat from the Trump Administration's assault on environmental regulation. Michael Dourson's withdrawal from consideration for EPA's top chemical safety job was one of the few personnel setbacks in the campaign to make over -- or plow under -- the EPA, Interior Department, and other agencies. Dourson's longstanding ties to the chemical industry were too much even for some anti-EPA zealots in Congress.
Nina Berman of the Columbia Journalism Review provides a useful tutorial on Fake News. It has many parallels in environmental news -- notably the much-rebuked, highly effective "Climategate" furor of 2009.
Paging George Carlin!! The Centers for Disease Control has denied reports that it's issued a list of seven banned words and terms in agency communication, including "evidence-based," "fetus" and "transgender."
The nuclear industry has talked of a renaissance over the past few years. Plagued by high costs and safety concerns, the renaissance is down to one active construction project. Georgia Power's expansion of its Plant Vogtle nuclear power complex, years behind schedule and projected to double its initial $11 billion cost estimate, may live or die after a state Public Utilities vote on Thursday.
www.ehn.org