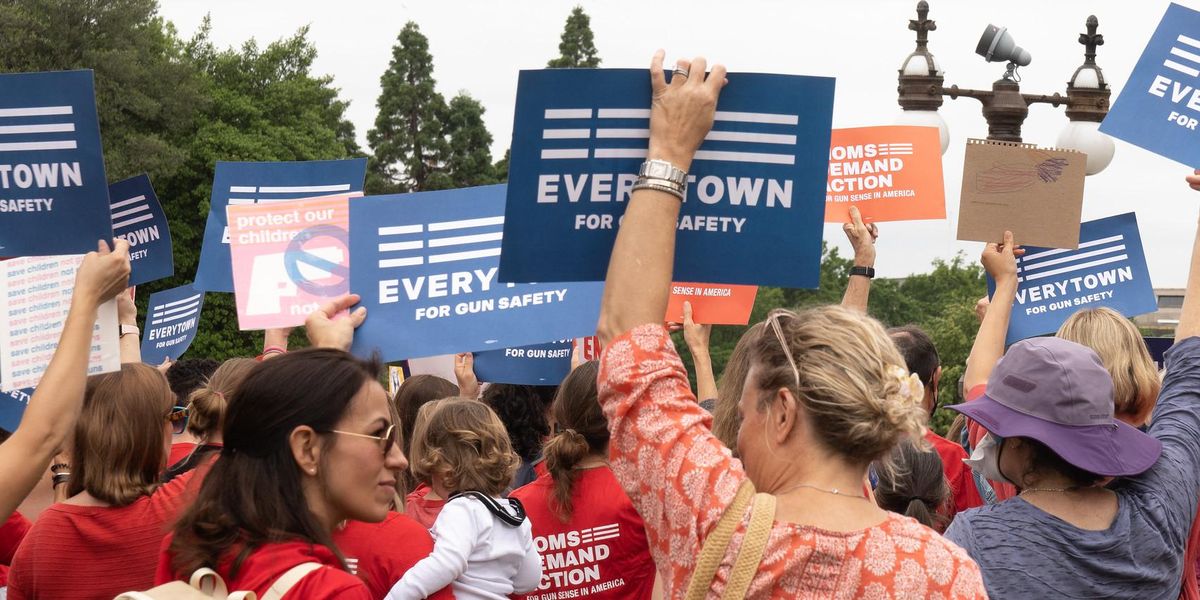 Peter Dykstra: Gun and climate change delusions
Millions here suffer from twin hallucinations: Guns don't cause our mass shootings, and the climate isn't changing.
We're at the tail end of the traditionally self-imposed mourning period for the massacres in Buffalo and Uvalde.
---
As I write this on Thursday, we're waking to news of another slaughter in Tulsa, but this time, only four died. Only?
Back in the 1990's, we had a less jaded attitude to both the fearful predictions of climate change and the horrific realities of mass shootings in places like Killeen, Texas (1991, 24 dead) and San Ysidro, California (1984, 22 dead). In 1994, Congress outlawed the sale of most assault weapons for 10 years. In 1997, the U.S. signed the Kyoto Protocol, an agreement among 150+ nations to take the first steps to reduce carbon emissions.
But Congress didn't renew the assault weapons ban in 2004. And the Senate voted a non-binding 95-0 to reject Kyoto. The Senate's approval would have committed the U.S. to the treaty. President Clinton took the Senate's hint and never submitted Kyoto for formal approval.
We've never come as close to unified national action on either. Mass shootings are seemingly everyday. And climate change has moved from a scientifically projected disaster to a real one.
Another tragic similarity
News media attention to the climate crisis is increasing, according to the University of Colorado's Media and Climate Change Observatory. But after our nightly dose of Ukraine, COVID, inflation, the 2020 election, the midterms, the Kardashians du jour and more, TV gatekeepers just can't find the time in a 20-minute national newscast for climate.
Oddly enough, gun violence coverage works the same way. Once the stun factor from the May shooters departs us, guns will have to shoot their way back into media consciousness.
Climate news saw a conspicuous-but-fleeting jump in attention in 2006. What caused it? Arguably, the back-to-back most destructive Atlantic hurricane seasons in history primed the media politics pump. The 2004 season saw $4 billion storms tear across Florida. Then, 2005 reached into the Greek alphabet for names after the rampant destruction of Katrina.
Al Gore's film, An Inconvenient Truth, released in May 2006. It was a rare box office hit for a documentary, then won an Oscar. Gore shared the 2007 Nobel Peace Prize with the United Nations' top climate scientists. So it seemed we were on the way to tackling climate change.
Sixteen years later, we're still finding our way. Both NOAA and Colorado State University, the primary hurricane forecast predictors, say this Atlantic season could be a bad one.
For both climate-driven and gun-driven disasters—enough of the response. It's time to prevent.
Peter Dykstra is our weekend editor and columnist and can be reached at pdykstra@ehn.org or @pdykstra.
His views do not necessarily represent those of Environmental Health News, The Daily Climate, or publisher Environmental Health Sciences.
Banner photo credit: Rally for Senate Action on Gun Violence Prevention Rally at the Capitol on 5/26/2022. (Credit: Victoria Pickering/flickr)