Peter Dykstra: Of ice and men.
Melting glaciers and ice caps reveal a changing world – and a more than a few corpses
Two years ago, a Sherpa mountaineering guide came across a chilling sight on the Tibetan approach to Mount Everest: The frozen hand of an unsuccessful climber, exposed.
---
Nearly 5,000 men and women have reached the summit of the world's tallest mountain. An estimated 300 died trying, or, more frequently, died on the descent. Two-thirds of those bodies have never been recovered. But as Everest warms with the rest of the world, its snow- and ice-cover lessens, and dwindling glaciers move more quickly, Nature is giving up thawing corpses. Stephen King must surely be taking copious notes.
"Because of global warming, the ice sheet and glaciers are fast melting, and the dead bodies that remained buried all these years are now becoming exposed," guide leader Ang Tshering Sherpa told the BBC. The Sherpas have tried to bring the bodies down off the mountain, but every effort is delayed: A frozen corpse weighs about twice as much as a thawed one.
'Pyramids of human excrement'
But wait! There's more! Since the duo of Sir Edmund Hillary and Tenzing Norgay first conquered the mountain in 1953, the mountain has become a veritable conga line of climbers during the weeks-long window of good weather each spring. And the masses have left masses of abandoned gear, oxygen tanks, and a "fecal time bomb" behind. Tons of human waste, also presumably unfreezing, now adorn the path to the Top of the World. Good times.
Spy satellites and water loss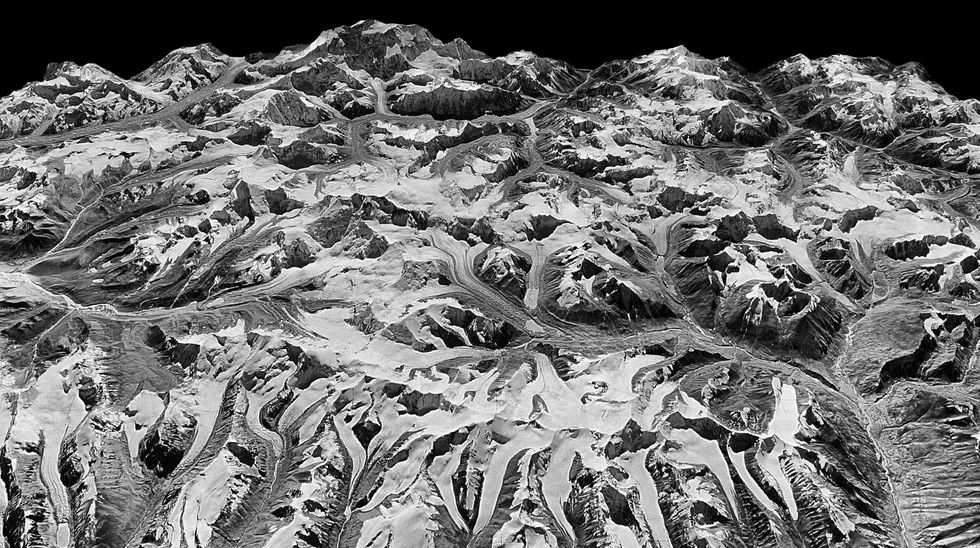 A study led by Columbia's Lamont-Doherty Observatory has accessed declassified spy-satellite photos of the Himalayas to estimate that ice and snow melt there has roughly doubled since 1975. Spy satellites? That's not because Everest has become a high-altitude sh*t-show. Himalayan snowmelt slakes the thirst and waters the crops of nearly a billion people in Bangaladesh, India, Pakistan, and parts of China. Snow-less Himalayas would be an existential threat to that huge population. If you want to know why climate change is a global security issue, here's Exhibit A.
Peeking under the ice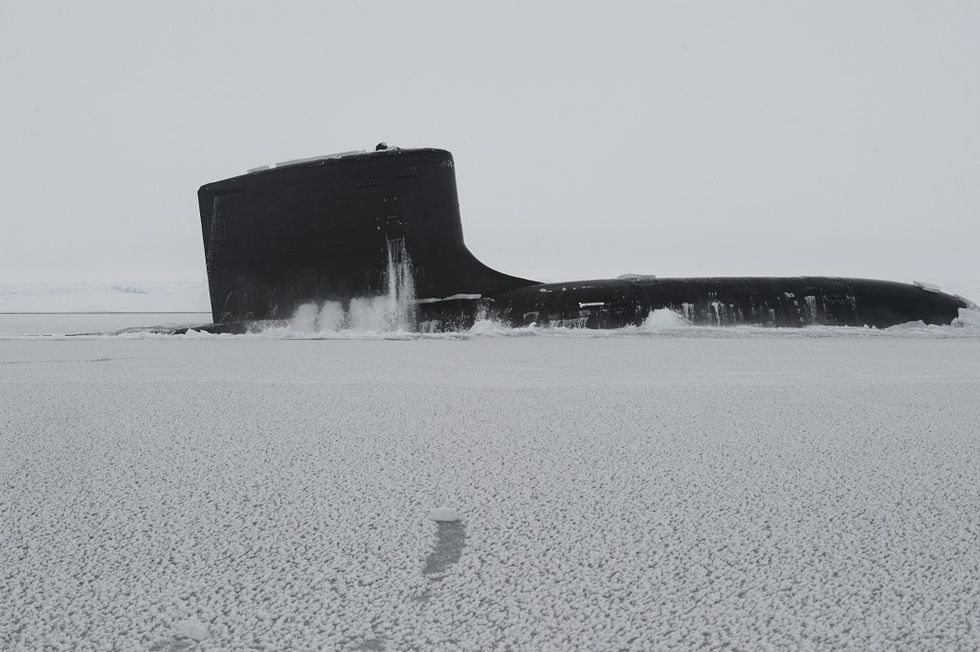 It's not the first time that Cold War sleuthery was turned into unintended service for climate science. For twenty years, University of Washington scientists have accessed declassified logs of both U.S. and Russian nuclear submarines as they conducted routine patrols beneath Arctic ice. A routine function of such patrols was to measure the thickness of Arctic sea ice -- the better to poke through said ice and blast the world to smithereens.
The data show a steady and alarming loss of ice thickness over half a century. Since the mid-seventies, satellites have provided a reliable measure of the demise of Arctic ice. But we can thank the American and Soviet navies for providing an extended record of climate change – slow motion mutually assured destruction, 21st century style.
www.ehn.org