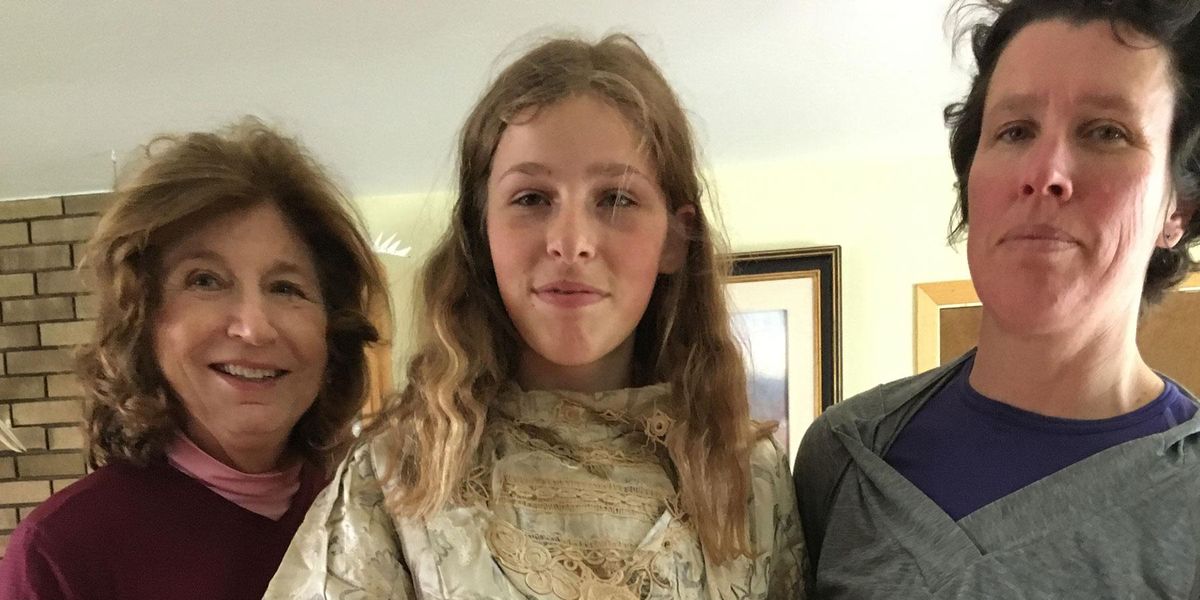 A mother's gift
What one "big gift" did your mother give you? We want your story.
What's one gift you cherish from your mother? We want your story.
---
It's Mother's Day Sunday, and we want to hear about the one gift you've received from your mother and carry with you today.
Drop your one lesson here – make it one lesson, one sentence – and we'll share the collection on Sunday.
I'll share mine: How to cook healthy, interesting food regularly, and from scratch.
To have my children see me cook and want to help me prepare a meal and then eat robustly the results – that is a wondrous gift.
My mom, Rosemary Fischer, raised four kids on a tight budget (that's her, above left, with my daughter Georgi and my wife, Stephanie, as Georgi models the wedding dress of my mother's grandmother).
I can count on one hand the times we ate out as a family. To improvise in the kitchen, to prepare something on the fly and with the clock ticking – that is the art and crux of cooking.
I didn't realize that's what Mom was teaching me every time she made dinner, but I see it now. And it is a lovely gift indeed.
Share your mom's gift to you. We'd love to cherish it as well.