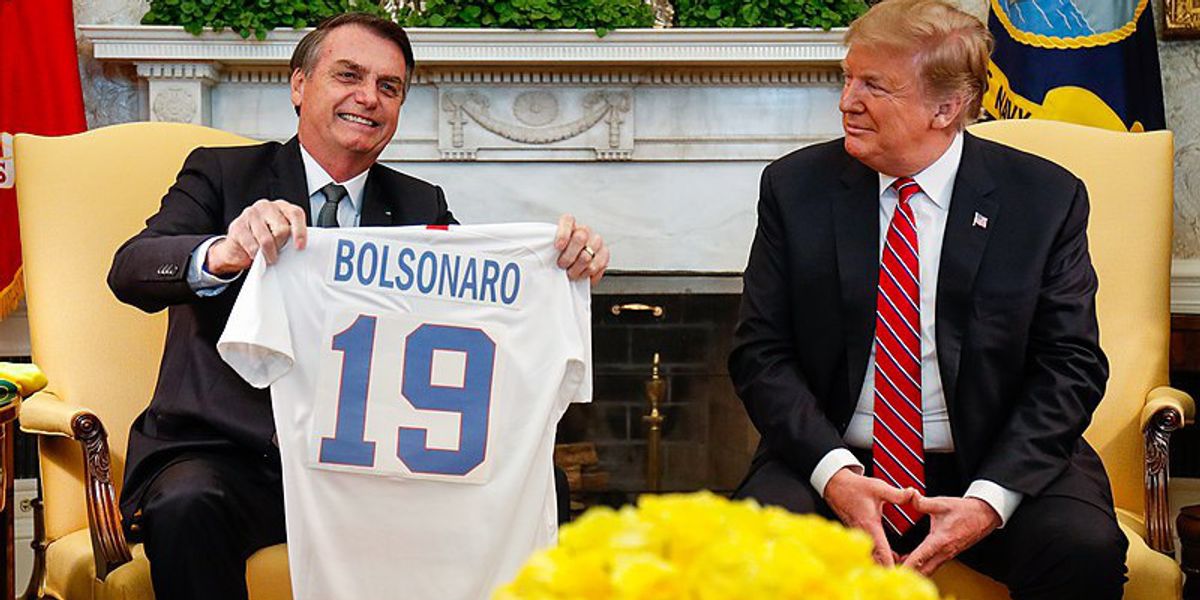 Peter Dykstra: Trump's global soulmates
As the climate alarm grows louder, President Trump's climate denial regime gains allies.
Only a few years ago, climate denial was on the run in world capitals.
---
In the U.S., the Obama Administration may have underachieved, but was still a welcome change from Vice President Dick Cheney's fossil fuel lovefest.
In Canada, Prime Minister Stephen Harper's purge of government science was ousted in favor of a pale green Justin Trudeau.
Former boxer Tony Abbott was counted out in Australia. Even the Saudi's made noise about a future without oil.
But joining Donald Trump in a stunning reversal of fortune, Australia has swung back to climate denial, and once-vocal developing nation advocates for climate action like Brazil and the Philippines have backslid as well.
All of this is happening at a time when high-level unanimity on climate is essential.
www.ehn.org