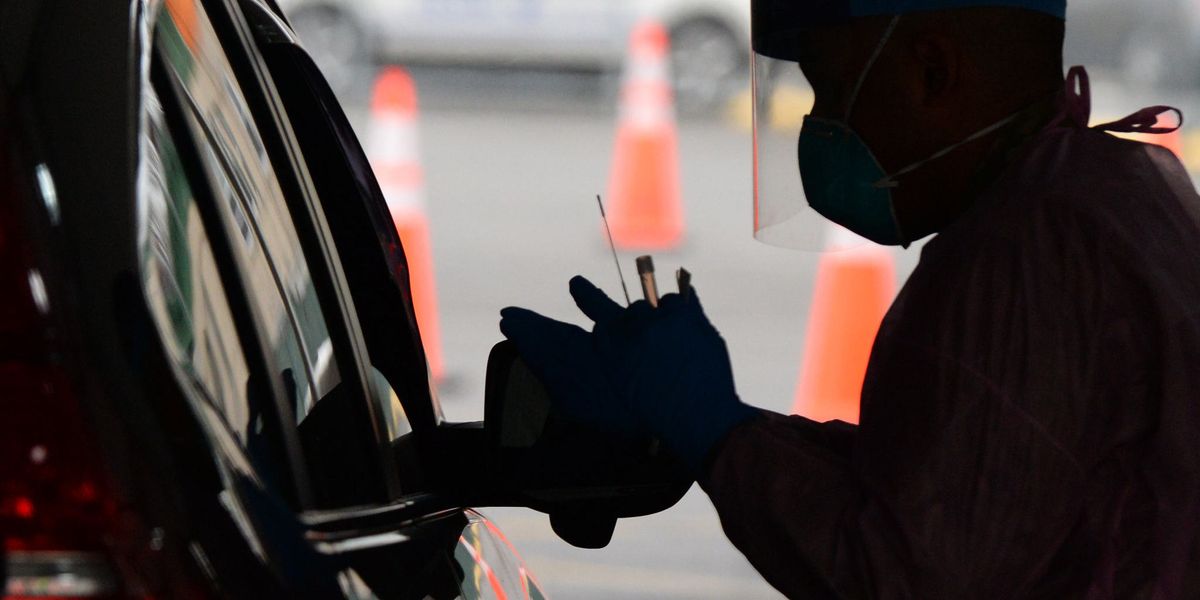 Two things to be thankful for...
2020 is almost gone. And we are lucky to have prescient environmental reporters.
What a dreadful year. But, still, we don't have to venture far to find some silver linings in the toxic clouds.
---
Environmental journalism rises from humanity's latest ash piles. Our professional cousins, health journalism folks like Laurie Garrett and Maryn McKenna, saw their worst-case pandemic projections borne out, at horrible cost. Of course, vindicating some under-appreciated journalists is not worth 260,000 American lives. However, we should be thankful and recognize the public good that reporters do for our understanding of what may be to come.
Health journalists aren't alone—for decades environmental journalists have, too, sounded the alarm early on coming crises.
Here's short list, the Clean Dozen if you will, which I've arbitrarily limited to Americans whose long careers have served as unfortunately accurate heralds of some deep problems. Please hold your applause until the alphabetical roll call has been completed:
Seth Borenstein: AP's Washington-based science/environment guy is meticulous but hard-hitting, and has been a favored target of climate deniers (although Seth and the AP won't call them "deniers").
Casey Bukro: Started the environment beat at the Chicago Tribune in 1967 and is still active in 2020.
Roger Caras (d. 2001): Ranged from cute animal stories to hard-hitting tales of environmental abuse. He was a broadcast news pioneer at ABC.
Marla Cone: Longtime LA Times beat reporter and first editor of EHN and Daily Climate, she's written for years on toxics from Santa Monica Bay to the supposedly pristine Arctic.
Steve Curwood: Shared a Pulitzer in the 1970's at the Boston Globe, now approaching three decades of hosting/showrunning/fundraising for Living on Earth, the Public Radio newsmag where he lets me blab for five minutes a week.
Tom Horton: Arguably knows more about the science and politics of the Chesapeake Bay than anyone, starting at the Baltimore Sun in 1974.
Jane Kay: Wrote a groundbreaking series for the Arizona Daily Star in the 1980's on TCE contamination; later starred on the beat for both San Francisco papers. Family bonus points: Her brother is legendary AP muckraker Mort Rosenblum.
Paul Nyden (d. 2018): Stood up to the coal industry as a coal-stained wretch at the Charleston Gazette, where he mentored a younger legend, Ken Ward, Jr.
Mark Schleifstein: After Katrina and the disappearance of Louisiana's coastline, his editors stopped deriding his "disaster porn" a few shared Pulitzers ago.
Phil Shabecoff: Early adapter at the New York Times, and later the founder of Greenwire.
Marley Shebala: Quiet, steely muckraker on the Navajo Reservation who's exposed corruption, bringing down two tribal governments.
Bill Weir: ABC Nightline alum who does solid work as the only true full-time national TV climate guy at CNN.
There are, of course, many more, and future lists won't be limited to TV, radio, and newspapers (whatever they are.)
Peter Dykstra is our weekend editor and columnist and can be reached at pdykstra@ehn.org or @pdykstra.
His views do not necessarily represent those of Environmental Health News, The Daily Climate or publisher, Environmental Health Sciences.

Banner photo credit: COVID testing in New York in April 2020. (Credit: New York National Guard)