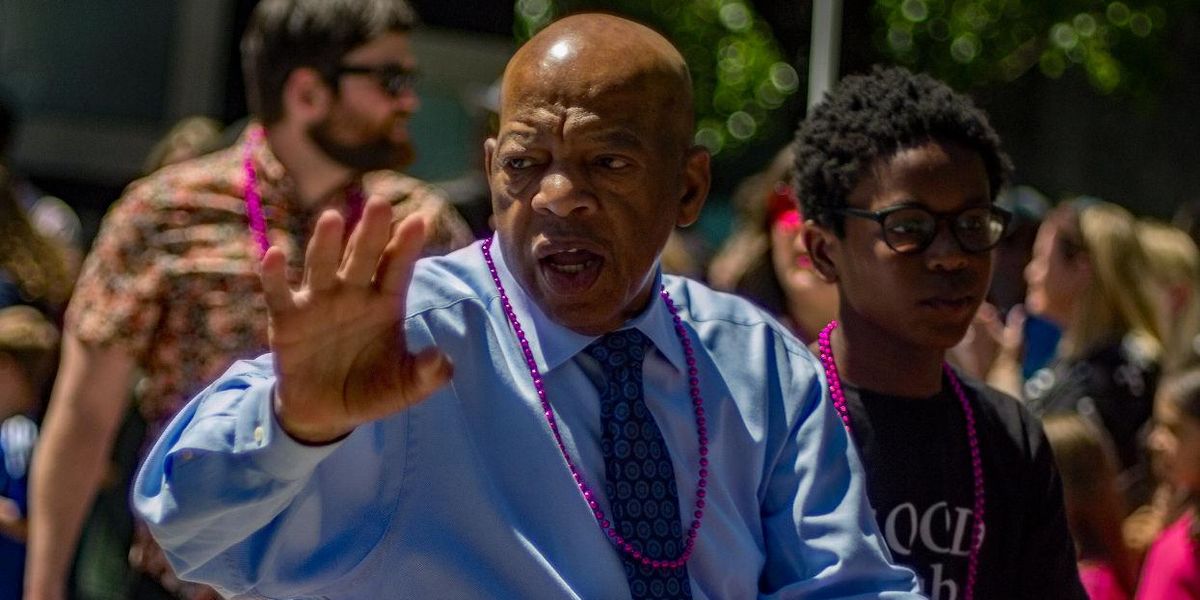 Environmental visionaries and villains we lost in 2020
Even if you may think a few were more hallucinatory than visionary, here they are.
This year, extraordinary in so many awful ways, saw the passing of a wide range of important figures in the environmental field.
---
Offered in chronological order, it's oddly fitting that we start with an innocent bystander:
Fred Koch (age 86, Feb. 12): The "other Koch Brother," was mostly estranged from his three younger siblings and not involved in either the family business nor its political adventures. But once a Koch Brother…
Freeman Dyson (97, Feb. 28): One of the world's most distinguished physicists, Dyson was a high-level contrarian on the issue of climate change. He acknowledged a human influence on climatic changes, but dismissed calls for swift action as "alarmist," drawing many outright climate deniers to view him as one of their own.
Fred Singer (95, April 6): A denier for all seasons and a major contrarian voice on climate change. His career was the basis of much of "Merchants of Doubt," an influential study of how regulatory action was forestalled on tobacco, ozone layer depletion, DDT, and other health and environmental controversies.
Garth Owen-Smith (76, April 11): A legendary Namibian conservationist whose Community Conservancy system of linking wildlife conservation to sustainable human development has become the successful model in communities throughout Africa. Owen-Smith was an early recipient of the Goldman Environmental Prize in 1993.
John Lewis (80, July 17): Had the Georgia Congressman and civil rights icon left his mark only on environmental issues, he'd still be revered as a giant in both the 20th and 21st centuries. Lewis earned a 92 percent career score from the League of Conservation Voters and was a particularly powerful voice on environmental justice issues.
He said "When we take our air, waters and land for granted, when we show a simple lack of respect for nature and our environment, we unmake God's good creation."
Ted Halstead (52, Sept. 2): Founder of the Climate Leadership Council. Its membership included prominent conservatives and Republicans, including former Cabinet members George Schulz, James Baker and Hank Paulson as well as Walmart heir Rob Walton. Corporate members of the council include AT&T, Ford, GM, Johnson & Johnson and Microsoft. He died while hiking on a mountain ridge in Spain.
Ruth Bader Ginsburg (87, Sept. 18): Like John Lewis, she won't be remembered as an environmentalist. But as a jurist, she was a consistently liberal voice.
Dame Georgina Mace (67, Sept. 19): She championed the concept of "Natural Capital," which became the basis of the International Union for the Conservation of Nature's Red List. In turn, the Red List became the means by which obscure threatened species received attention previously reserved for African elephants and Northern Right Whales.
Mario Molina (77, Oct. 7): The Mexican-born chemist shared the 1995 Nobel Prize in chemistry with Sherwood Rowland and Paul Crutzen for their work linking chlorofluorocarbon chemicals to the destruction of the stratospheric ozone layer that shields the earth from ultraviolet radiation. Within a few years, governments have enacted the Montreal Protocol phasing out CFC's and other ozone depleters.
Bob Murray (80, Oct. 25): Cantankerous coal baron who offered full-throated support to President Trump, sputtering anger to climate activists and baseless lawsuits to nosy reporters. In his last year, Murray Energy filed for bankruptcy and Bob Murray filed for black lung benefits.
Tragic, late addition: Barry Lopez (75, Dec. 25): Acclaimed author of "Arctic Dreams."
Peter Dykstra is our weekend editor and columnist and can be reached at pdykstra@ehn.org or @pdykstra.
His views do not necessarily represent those of Environmental Health News, The Daily Climate or publisher, Environmental Health Sciences.
Banner photo: Late Congressman John Lewis at the Inman Park Parade in 2019. (Credit: Thomas Cizauskas/flickr)