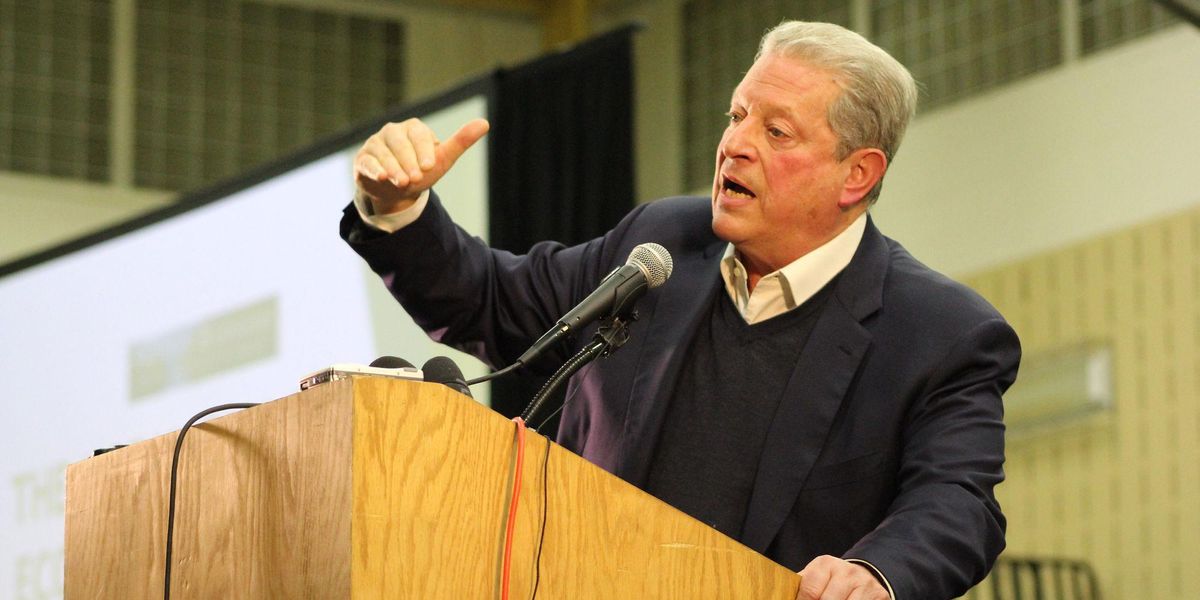 Lay off Al Gore, would ya?
For decades, Al Gore has been condemned as a hypocrite, spoofed as a nerdish geek, and written off as a failed single-issue pol. It's time to recognize he's been right about nearly everything.
On a steamy June day in 1988,
NASA scientist James Hansen testified before
a U.S. Senate committee on the likelihood of climate change and its impacts.
---
The hearing, chaired by then-Senator Al Gore, marks the first time that climate change received major attention in U.S. media. Axios took measure of Hansen's—and by extension, Gore's---predictions 30 years on in 2018. Their conclusions were distressingly accurate.
So stark were the projections from Gore's hearings and a battering of real-time environmental disasters in the Amazon, Chernobyl, and elsewhere, that Republicans re-cast their election strategy. George H.W. Bush, they vowed, would be known from coast-to-coast as "The Environmental President."
Senator Gore had a busy 1992, releasing his Enviro-opus Earth In the Balance, a book that hit number one on the New York Times bestseller list. The book hit stores just as Gore left to lead the U.S. delegation to the U.N.'s Earth Summit at Rio de Janiero. Later that summer, Bill Clinton named Gore as his vice presidential running mate.
www.ehn.org