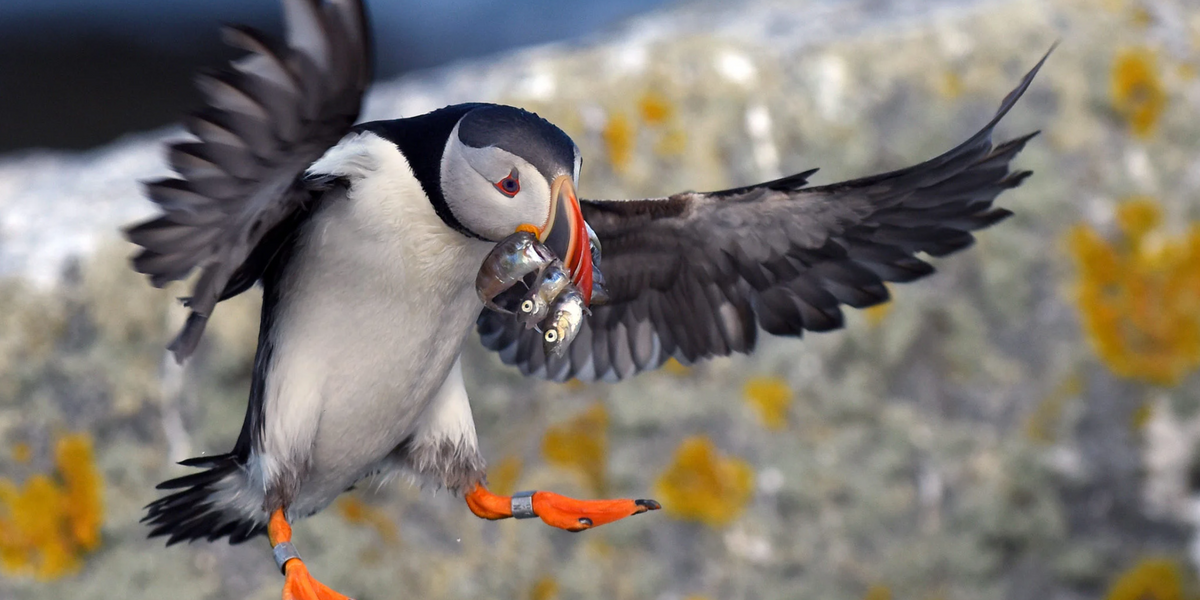 A big climate warning from one of the Gulf of Maine's smallest marine creatures
In the oceans, the climate-driven warming temperatures set catastrophe in motion.
Given the rate at which the waters in the Gulf of Maine are heating up, Mainers may need to swap out the lobsters on their license plates for squid.
---
All of New England could issue new specialty plates featuring creatures threatened by the speed climate change is slamming the gulf: a critically endangered right whale, a cute puffin, or a vanishing cod.
For all the escalating climate-related threats to iconic and commercially valuable marine life in the Gulf of Maine, though, scientists say there is one creature we should especially keep our eye on—a barely visible creature that helps those whales, puffins and cod survive: the zooplankton Calanus finmarchicus.
Often likened to a grain of rice, this "copepod"—or microscopic crustacean—is the keystone of the sub-polar food web that makes the Gulf of Maine one of Earth's richest marine ecosystems. By munching on phytoplankton and microzooplankton invisible to the naked eye, Calanus pack themselves so densely with fatty acids that researchers call them "butterballs" of the sea. Species that directly eat Calanus at some point in their lives include herring, mackerel, cod, basking sharks, haddock, redfish, sand lance, shrimp, lobster and right whales. The tiny crustaceans fuel the vast North Atlantic food web, where bigger fish forage on smaller fish until the bigger fish end up in the bellies of seabirds, seals, tuna, other flesh-eating sharks and whales—or on our dinner plates.
Bigelow Laboratory zooplankton biologist David Fields has said that the ideal timing of the Calanus finmarchicus life cycle for fish larvae in the spring and whales in the late summer is one of the top examples of why the Gulf of Maine "is beautifully intertwined and synchronous. It is what has made the ecosystem so productive."
That very synchronicity, Fields said, also makes Calanus highly vulnerable to the gulf's warming. It makes these tiny creatures a giant symbol of climate change. These metaphoric grains of rice in the ocean are now, like grains in an hourglass, slowly draining away.