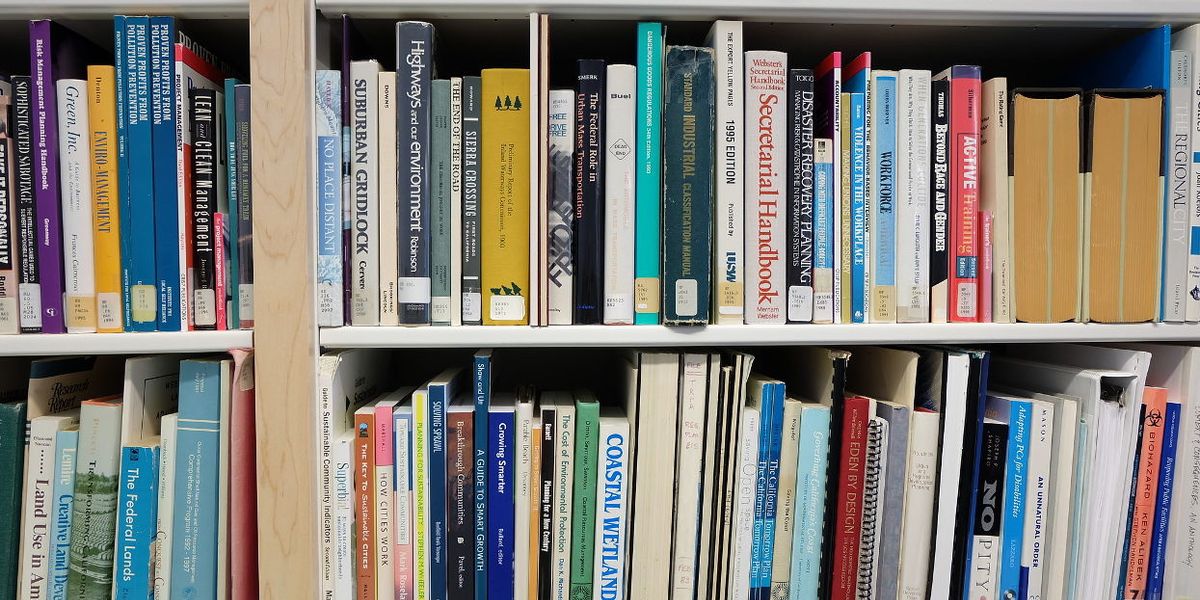 Building a library of American environmental classics (Part Two)
More recommendations for your home eco-library.
Last week, we gave you a curricular list of some of the most important American environmental books of the late 20th Century.
---
Readers pointed out egregious omissions like Aldo Leopold's A Sand County Almanac, posthumously published in 1949, and Bill McKibben's The End of Nature(1999).
Here are more from the early 21st Century:
City on Fire: Bill Minutaglio's hidden 2004 classic is on the horrific 1947 ammonium nitrate explosions and fires that killed 581 people and leveled a good portion of Texas City, Texas. Heeding the obvious warnings from Texas City might have spared us the ammonium nitrate disasters in the town of West, Texas, in 2013, the terrorist attack in Oklahoma City in 1995, and this year's explosion in Beirut.

A Fierce Green Fire: From his lengthy stint at the New York Times to his founding of the must-read online Greenwire, Phil Shabecoff is a pioneer on the environmental beat. He published a thorough history of the environmental movement through its leaders, from John Muir through toxics hellraiser Lois Gibbs, in 2003.
The End of the Line: Charles Clover's 2004 book covers the emptying of the oceans. Hardly the only entry to report on overfishing, it's arguably one of the most distressingly complete.
Merchants of Doubt: Ten years ago, Naomi Oreskes and Erik Conway released their epic indictment of the practice and the players in the doubt industry: Deploying shaky science to slow down action on everything from tobacco to seatbelts to acid rain and climate change.
Toms River: A Story of Science and Salvation: This bookearned Dan Fagin the 2014 Pulitzer for nonfiction for its melding of the story of pollution in a Jersey Shore town with a centuries-long telling of the history of environmental health studies.
Michael Grunwald's The Swamp: The Everglades, Florida, and the Politics of Paradise (2006) chronicles the Everglades' dual images as an ecological quagmire and a political one.
Cynthia Barnett's 2011 book Rain: A Natural and Cultural History is a splendid effort about how a meteorological phenomenon has and will build civilizations. And wreck them.
The Gulf: The Making of an American Sea won the 2018 Pulitzer for History for Jack Davis. From shrimp to petroleum, the book helps us understand both American ecology and American history.
There are a few major topics that still await an equally major book. While Jeff Goodell's BigCoal gives the industry's rap sheet and foretells its demise through its 2006 publication date, I hope someone's working on coal's obituary, not to mention the remains it's left in abandoned mines and coal ash ponds.
An epic history of the never-ending lifecycle of plastics also awaits. And the behind-the-scenes tell of fracking's meteoric rise, and eventual fall. And how the 2009 theft of climate scientists' emails appears to be a trial run for more political cybercrime. And how social media has been a force multiplier for environmental disinformation.
This is by no means a complete list. Some of the omissions here are simply due to my failure to read them all. And I can't wait to see what's written in future books about Dick Cheney, Al Gore, Sen. Jim Inhofe, Donald Trump, Greta Thunberg, PFAS chemicals, and more.
Feel free to send me any titles you think I've omitted to pdykstra@ehn.org or tweet @pdykstra. Thanks!