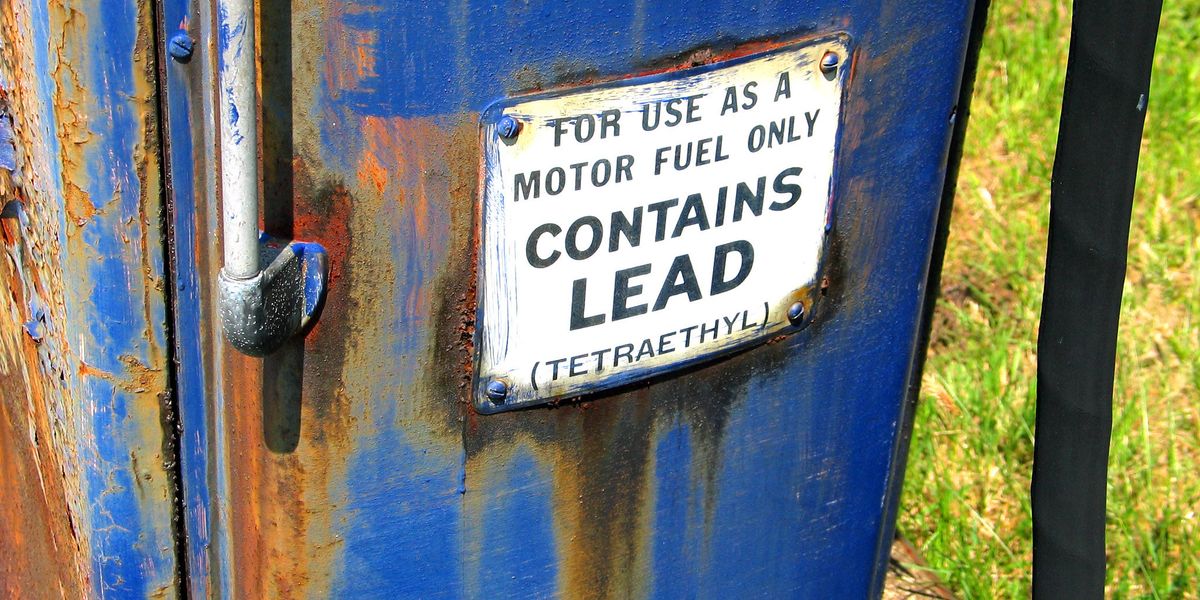 Credit: Tabe Andrew Bain/flickr
Peter Dykstra: False profits
Fracking, vaping, and glyphosate were originally touted as safer solutions for health and environment. They weren't, and there's a history to this.
There's a fairly ancient gallon container of Roundup in my garage. I bought it back in the days when Roundup, and its key component glyphosate, was widely considered a safer alternative to other herbicides.
---
Its maker, Bayer, still markets it that way.
As more and more studies came out fingering glyphosate as a bad actor, and trial lawyers scored dizzyingly large financial judgements for sickened glyphosate users, its image darkened, then fell apart.
And my gallon jug of Roundup sat on the shelf, since I will neither use it nor toss it out.
It's a common theme in the frustrating search for solutions or "miracle" chemicals. Not too long ago, natural gas from fracking was touted as a relatively benign "bridge" fossil fuel to carry us forward until wind and solar carry us up to zero-emissions heaven.
Or how about the development of bisphenol-A substitutes that turn out to have similar endocrine-disrupting risks as the original? Or plastics recycling, a false prophet that's left us with virtual mountains of unrecyclable trash everywhere from Asian landfills to once-pristine oceans?
Then there's vaping, once viewed as an escape route for addicted smokers. It turns out that vaping has a large and growing list of its own complications.
It turns out that there's a century's worth of American science overcoming problems by manufacturing new ones.
Thomas Midgley Jr.
Arguably the most influential chemist of the 20th century, Thomas Midgley, Jr. worked for General Motors during the era when automobiles overtook America. He worked on gasoline additives that would help stop misfires and engine knock. The one that did the best job at minimal cost was tetraethyl lead (TEL). Other lead-based chemicals did the trick, but tended to clog engines. TEL tended to be expelled with car exhaust.
The dire health effects of lead, and the particular damage it causes to the brains and nervous systems of children, were commonly known by this time.
"Ethyl" gasoline became a hit in the Roaring Twenties, and made Midgley an uncommonly famous and affluent chemist – all for inventing a brutally effective distribution system for airborne lead particles.
He took a sabbatical in 1923, spending several months in Miami to recover from (go figure) lead poisoning. The stay inspired Midgley to search for a refrigerant that could make the steamy South Florida summers more livable.
In 1930, he settled on dichlorodifluoromethane, commercially known as Freon, as a safe, cost-effective refrigerant. Through the rest of the century, air conditioning grew from a luxury to a necessity, while Freon and other chlorofluorocarbons chewed holes in the planet's protective ozone layer.
CFC's are potent greenhouse gases. The eventual ubiquity of air conditioning enabled million-plus cities like Dallas and Houston to grow into megacities, and dusty desert outposts like Phoenix and Las Vegas to grow into million-plus metropolises.
Midgley also helped develop the process of extracting bromine, which is key to making chlorinated chemicals from seawater.
Thomas Midgley contracted polio late in life. He turned his science and engineering prowess toward helping himself and his fellow victims, developing an elaborate rope-and-pulley system for paraplegics to haul themselves in and out of bed.
On November 2, 1944, the ropes on Thomas Midgley's latest invention turned on him, jumping the pulleys and strangling Midgley.
In 2003, Midgley was posthumously inducted into the Inventors Hall of Fame. His bio page there makes no mention of the side effects of lead or CFC's.
For comparative purposes, I looked up O.J. Simpson's page on the Pro Football Hall of Fame website. It has torrents of info on O.J.'s touchdowns and yards gained rushing, but precious little on how he's occupied his time since then.
And on the environment side, we now have an EPA whose anti-regulatory zeal will make finding the Real Killers harder than ever.
www.ehn.org