Peter Dykstra: We have met the enemy, and he is us
Will an old comic strip expression define upcoming global climate talks?
Is anyone really, truly surprised that President Biden's relatively ambitious plan to address climate change is being axed so quickly from his infrastructure package?
---
A poll this month by Cambridge University found less than fifty percent of citizens in seven Western European nations were willing to accept major changes like outlawing gasoline or diesel vehicles or restrictions on meat-eating diets.
And that's Europe.
Climate change polls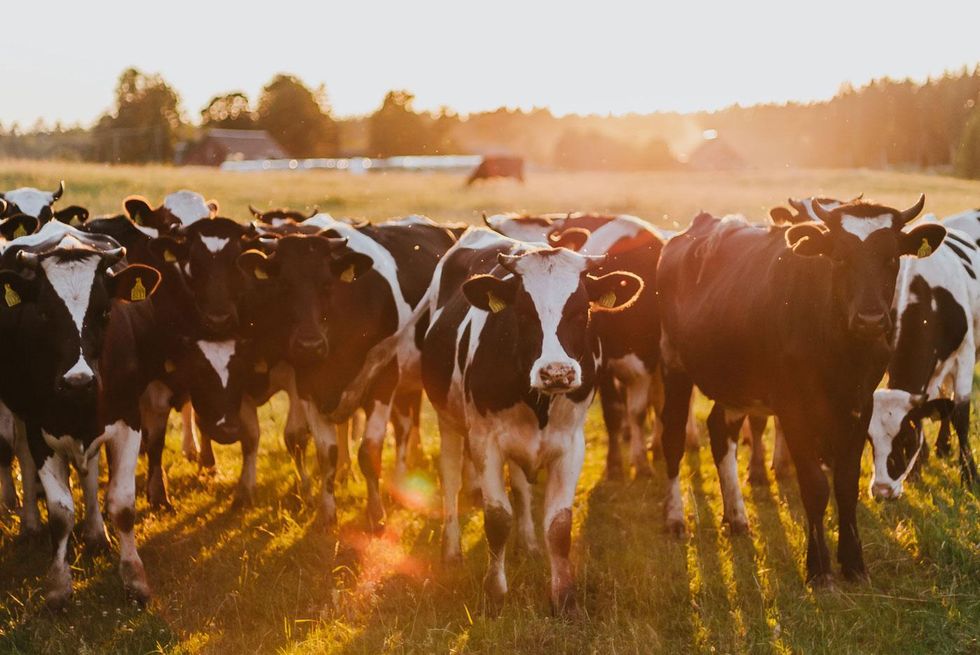 In the U.S., several polls earlier this year found a huge partisan gap in whether or not climate change was a serious problem at all: Among Democrats, 75 percent found the problem urgent enough to require immediate action; 21 percent of Republicans thought so.
In a Gallup Poll last year, 23 percent of Americans reported eating less meat than the year before, but the predominant reason was health of their innards, not the health of their environment. McDonalds can cite billions and billions of reasons why cattlemen can sleep safely for many nights to come.
Republican climate denial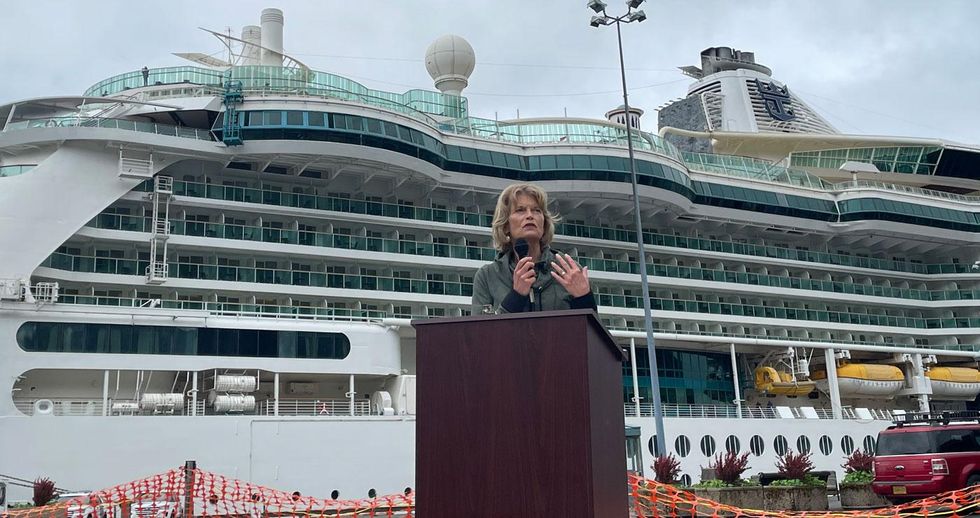 Office-holding Republicans who took climate change seriously did so at their own peril. Florida's Carlos Curbelo, tapped to chair the bipartisan Congressional Climate Caucus, lost his seat in 2018. Others were "primaried" – beaten by more conservative Republicans in the preliminaries – or retired to avoid a primary loss. Even the GOP's two conspicuous Trump dissenters, Wyoming's Liz Cheney and Adam Kinzinger of southern Illinois, serve where Coal is King, and they tend to vote that way. Cheney sports a 2 percent lifetime rating on the League of Conservation scorecard; Kinzinger a whopping 8 percent.
Republican senators from climate-vulnerable states, like Alaska's Lisa Murkowski or John Kennedy of Louisiana, also represent oil-and-gas-dependent states and will reliably vote their carbon consciences.
So throw in coal-state Dem Joe Manchin, and the major clean energy boost in Biden's platform is toast.
Big Oil's 'Big Lie'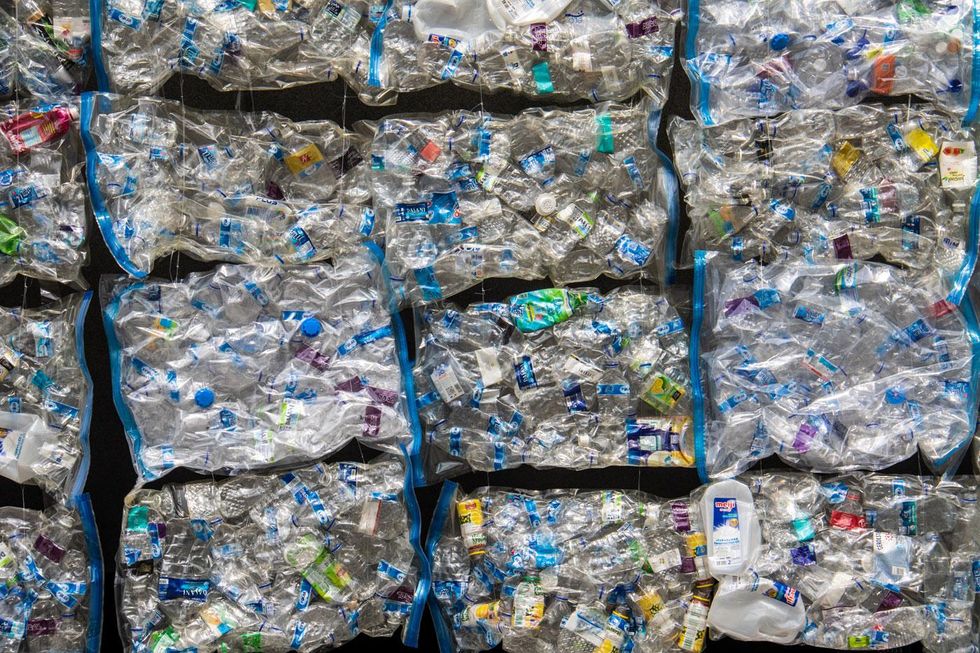 Big Oil is dropping millions on airing its own Big Lie in ads during news and talk shows. The American Petroleum Institute's breezy spots cast Big Oil as "the leader" in reducing American emissions, even as it lavishes its Congressional apologists with campaign cash.
And while the petrochemical industry still loves cars, trucks, planes and ships, it's actively dating other polluting suitors. Immense plastics plants are planned for Louisiana, Pennsylvania and elsewhere, negating many of the gains achieved in cutting greenhouse gas emissions elsewhere. The Daily Climate had that story, about the growth of this new market for oil, earlier this week.
Pogo's famous line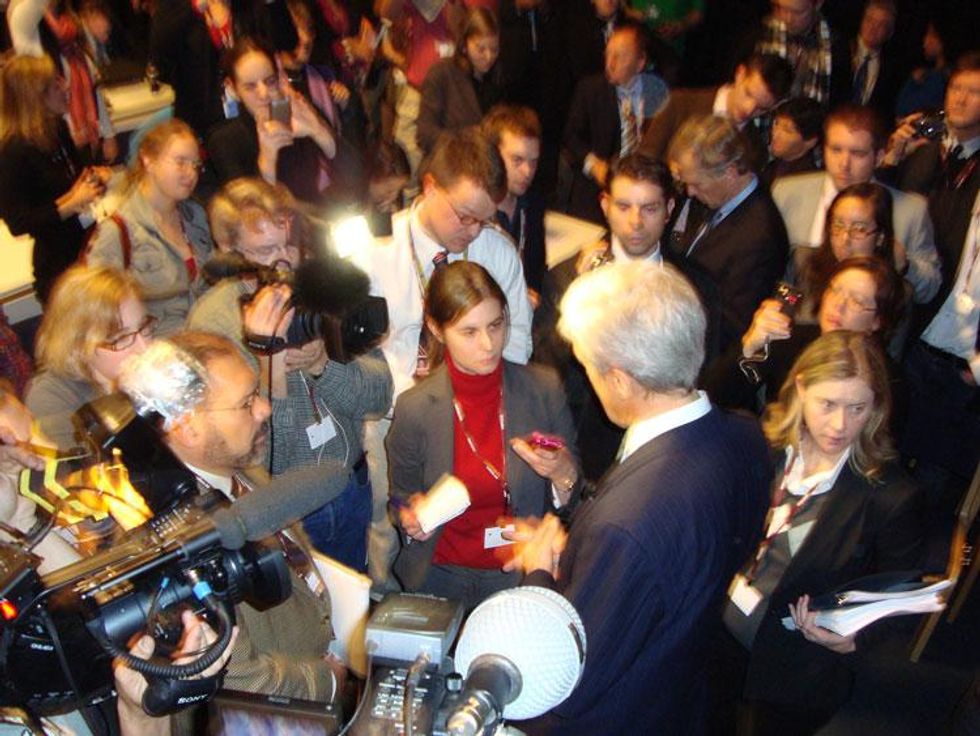 Douglas Fischer / EHS
We go back to Pogo J. Possum's famous line – "We have met the enemy, and he is us."
The McCarthy-era comic strip offered the quip as commentary on Americans' talent for acting in their own worst interest.
Next week, the world's nations will gather in Glasgow, Scotland, to weigh the next steps in cutting greenhouse gases and limiting the climate catastrophe awaiting us all.
President Biden's chief climate emissary, John Kerry, called Glasgow "the last best hope" for climate action. He added that failure by the U.S. Congress to deliver something on climate will send the worst possible signal to the world.
And the world's other colossal greenhouse emitters, China and India, are talking the talk but showing little actual progress.
Glasgow will open with raised urgency, raised ambitions – and raised doubts.
Peter Dykstra is our weekend editor and columnist and can be reached at pdykstra@ehn.org or @pdykstra.

His views do not necessarily represent those of Environmental Health News, The Daily Climate, or publisher Environmental Health Sciences.