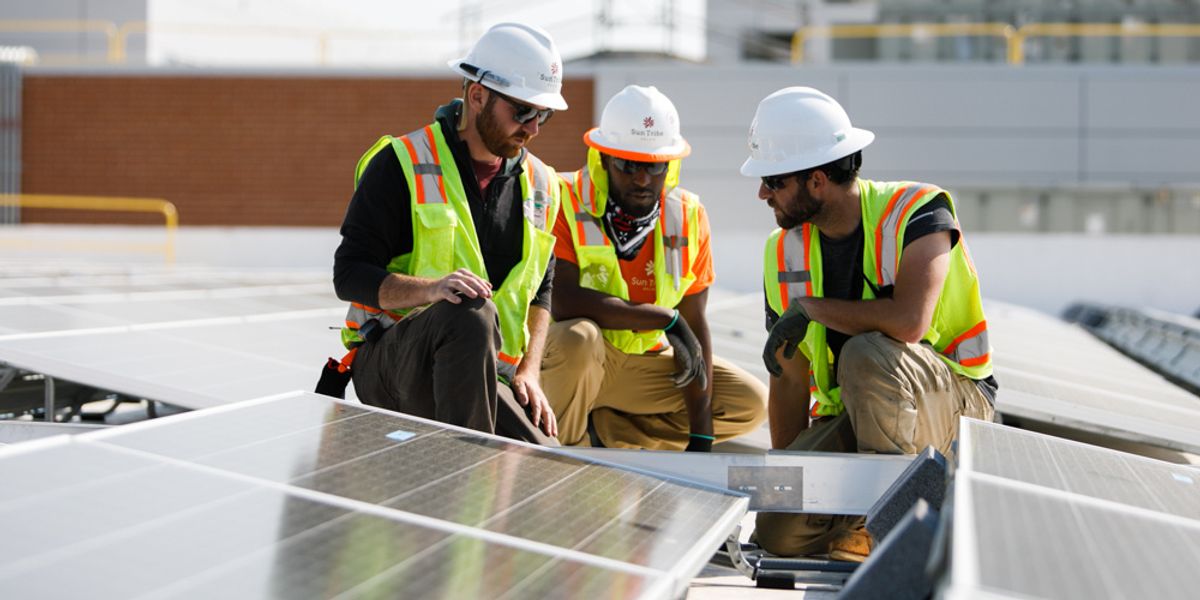 Beyond the "silver lining" of emissions reductions: Clean energy takes a COVID-19 hit
With job loss and stifled development in the renewable energy sector, economists, politicians, and advocates say policy action is necessary to stay on track.
In early March, the Washington state legislature passed a community solar incentives bill meant to help meet renewable energy goals and increase low-income communities' access to solar technology.
---
The bill, HB 2248, enjoyed widespread stakeholder support; environmental justice groups, renewable energy coalitions, and utility companies were all on board.
The day after the bill passed, Washington Governor Jay Inslee shut down public schools in response to the escalating COVID-19 pandemic. Over the next few weeks, as businesses were shuttered, and a stay-at-home order was issued and then extended, it became increasingly clear that the pandemic would not be easily contained and that the loss to human life and economic stability would be far-reaching.
In early April, the governor vetoed HB 2248, citing the state's economic fallout.
"Funding in the state budget really needed to go toward the most essential state services," the bill's main sponsor, Representative Beth Doglio (D-Olympia), told EHN. "Unfortunately, the governor did not consider…the community solar bill to be something that we should be investing in right now."
The fate of the Washington state solar bill is a microcosm of what economists and industry groups say is a profound and nationwide disruption to renewable energy development and progress toward greenhouse gas emissions reductions goals. In stark contrast to the "silver lining" stories of short-term emissions reductions related to stay-at-home orders, experts say that job losses and declining investments are hampering U.S. strides toward a clean energy future.
Even so, they say the disruption is an opportunity to invest more conscientiously in renewable infrastructure.
www.ehn.org