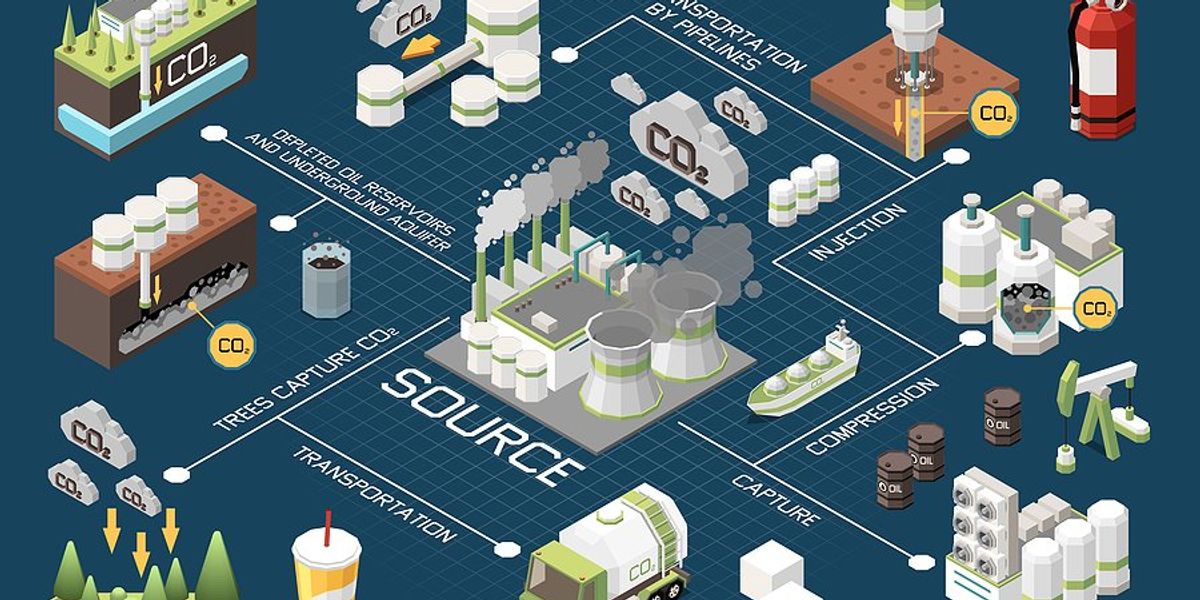 'Down your throat': Biden pushes CCS on polluted places
Jean Chemnick reports for E&E News that the Biden administration is counting carbon capture as part of its promised funding for disadvantaged communities. But they don't want it.
---
In a nutshell:
Environmental justice advocates have expressed concerns about the implementation of carbon capture infrastructure in marginalized communities. Despite worries about potential risks such as pipeline bursts, storage leaks and prolonged use of fossil fuel power plants, the Biden administration has tied carbon capture to environmental justice goals. This move has sparked controversy, as some argue that the technology could inadvertently support the fossil fuel industry that has historically impacted disadvantaged areas. While carbon capture is supported by scientific research to address emissions, activists are urging for more careful consideration of its potential implications for the health of communities burdened with environmental injustices.
Key quote:
"The vibe that we've been getting now for a while is like, this is happening. It's happening whether you like it or not," said Irene Burga Márquez, climate justice and clean air program director for GreenLatinos. "Which is not a great starting point. It feels like there's no room for discussion or flexibility. It's more like, we're forcing something down your throat with, like, some sugar."
The big picture:
Industrial carbon management, such as carbon capture and storage, holds the promise of addressing carbon emissions and climate change. However, the health implications of these technologies deserve scrutiny. The process of capturing and storing carbon dioxide, often involving pipelines and underground facilities, can potentially pose risks to nearby communities, including air and water pollution. As policymakers push for cleaner energy solutions, environmental justice advocates want to ensure that the benefits of industrial carbon management do not come at the expense of public health, particularly in communities that have historically borne the brunt of environmental pollution.
Read the article at E&E News.
Find out more: In 2021, Douglas Fischer reported for EHN that more than 500 environmental and community groups called on United States and Canadian leaders to abandon efforts to capture carbon emissions from fossil fuels and work harder to curb fossil fuel use in the first place.
Meanwhile, Seth Mullendore argues that those holding up carbon capture and hydrogen as new climate solutions are leading us down the wrong path.
www.eenews.net