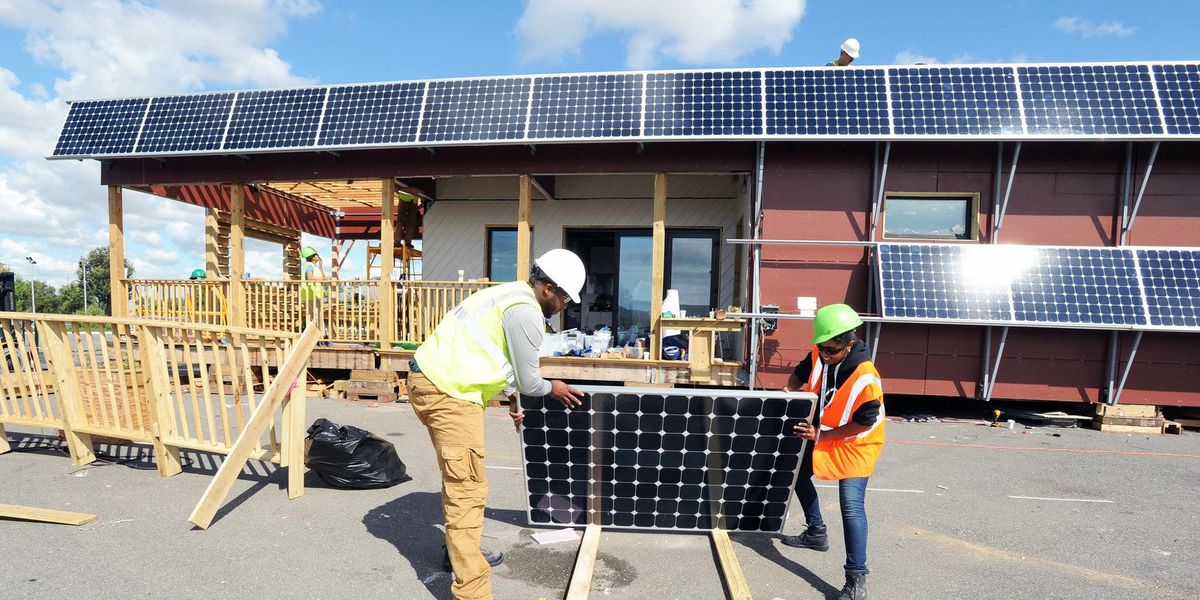 Op-ed: Solving the climate crisis requires more than switching to renewables—everyone needs equal access
Environmental justice policy is the best path to energy equity.
In 2020, the International Energy Agency named solar the "cheapest electricity in history," marking a significant victory for solar energy over fossil fuels in affordability.
---
This economic turning point is the next step in our global energy journey from wood to coal to oil to gas to renewables. Transitioning to 80% renewable electricity generation in the United States would alleviate an estimated 81% of the industry's emissions. As a chemical engineer researching solar cell materials, the long-sought economic viability of solar energy is exciting to me—and long-awaited. But it only solves one of a laundry list of problems with the U.S. energy infrastructure, and it will not actually protect those most vulnerable to climate change.
Black, Indigenous, and people of color (BIPOC) and low-income communities bear the brunt of climate change's negative impacts, as discussed in-depth by the NAACP, Union of Concerned Scientists, Nature Conservancy, U.S. Environmental Protection Agency, and many more. However, renewable energy technologies like solar cells primarily benefit wealthy and predominantly white communities rather than the aforementioned environmental justice communities. Mandates, like the 2020 law in California, which requires all new homes built in the state to have solar panels, price low-income communities out of such housing due to high upfront costs of renewable technologies.
The pivot in U.S. energy infrastructure must be more than just adopting a few new technologies—we must completely change the system by centering environmental justice. Why? Because for centuries that system has disenfranchised and discriminated against BIPOC and low-income communities.