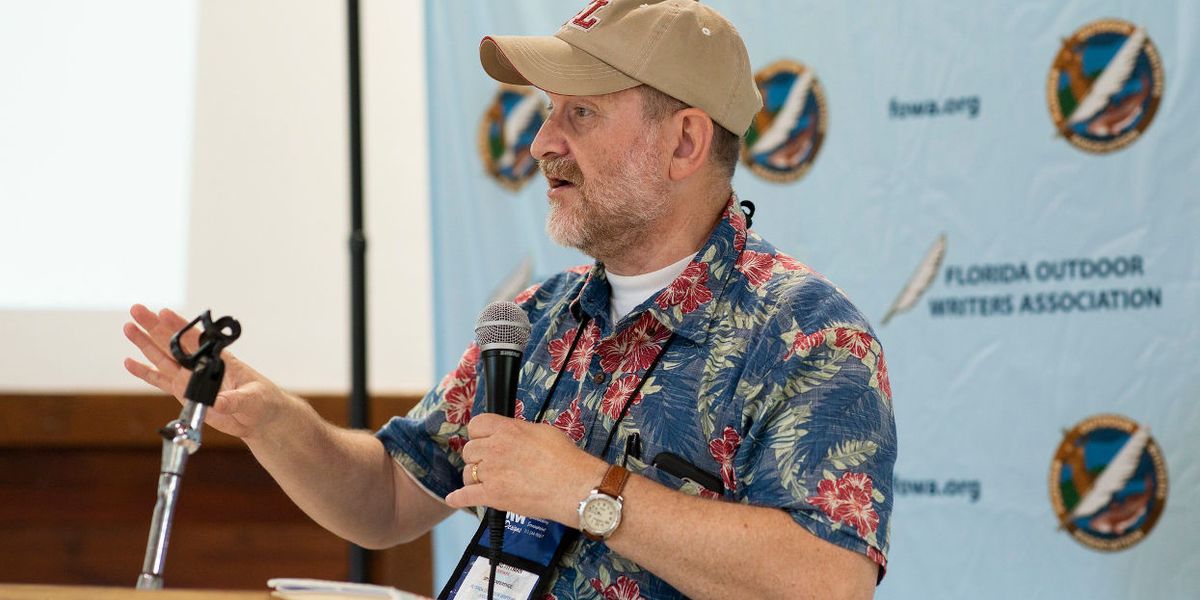 Longtime Tampa Bay Times reporter Craig Pittman speaking in 2016. Pittman was laid off this month. (Credit: Florida Sea Grant)
Heroes of another kind
Covid-19 has made heroes out of millions of healthcare workers. Here are a few reporters that have earned our thanks, too.
We're enveloped in the global Covid-19 crisis, so it may seem like an odd time to go off topic.
---
But I've been thinking about my environmental journalism colleagues in the same way we're thinking about healthcare workers these days: They're unappreciated, they're battling often-lethal phenomena, and they deserve more respect than they usually get.
This is on my mind because in the past month, two of my most respect-worthy colleagues no longer have jobs at two key regional newspapers.
Last week, the Tampa Bay Times took a chunk out of its own newsroom. Craig Pittman, who has focused on Florida's fragile environment for most of his three decades at the paper, was among the layoff victims.
Late last month, as I wrote a few weeks ago, Ken Ward Jr. resigned after nearly three decades as Big Coal's watchdog at the Charleston WV Gazette-Mail.
Pittman was the journalistic authority for Florida's myriad challenges—the Everglades, sea level rise in (or over) a pancake-flat state, and more.
His most recent book, Cat Tale: The Wild, Weird Battle to Save the Florida Panther,was released in January.
Pittman also penned a book on the battle to save manatees and the bestselling Oh, Florida!, a compendium of the delightfully bizarre side of the Sunshine State.
After 21 years covering environmental issues for #Florida's largest and best paper, the @TB_Times, I was laid off today. It's been a great run. Watch this space for my next adventure. pic.twitter.com/7HOktgooaG
— Craig Pittman (@craigtimes) March 18, 2020
Ward was the conscience of West Virginia's environment, drawing both praise and threats. He received a MacArthur Genius Grant and his unique status in journalism was featured in the Columbia Journalism Review in 2011. His resignation came on the heels of the abrupt departure of his boss, Gazette-Mail Executive Editor Greg Moore, whose job was eliminated.
Both Pittman and Ward were gracious toward their former employers. To be certain, their departure from the newspaper trade won't be the end of their contributions.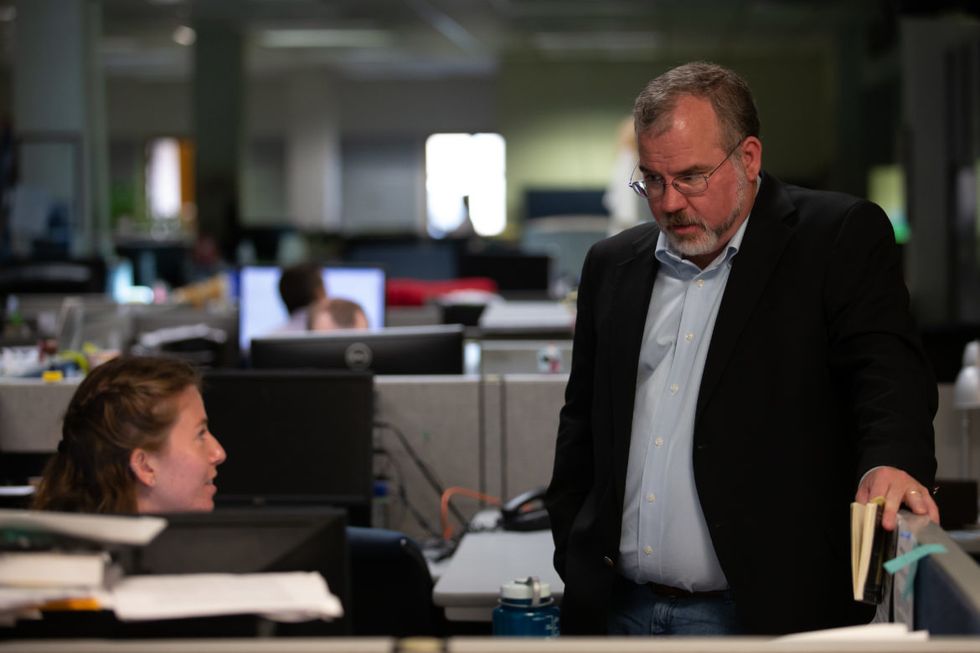 Ken Ward Jr. (Credit: John D. and Catherine T. MacArthur Foundation)
All of which argues for more formal recognition of the beat's longtime stellar performers. Their common bonds are not just consistent, prescient and often brave reporting, but skin thick enough to endure scorn and political pressure from powerful interests—some within their own newsrooms.
Mark Schleifstein, longtime reporter for the New Orleans Times-Picayune, says his editors derisively termed his cautionary stories as "disaster porn," until Katrina took his house and much of his city. Schleifstein has shared in three Pulitzers as the state's preeminent disaster pornographer.

Phil Shabecoff upset his New York Times editors because his coverage of a mass slaughter of dolphins by Japanese fishermen used the word "slaughter."
Ward was one of many journalists sued by excitable coal baron Robert Murray. Dozens of journalists have endured relentless harassment by climate deniers and fossil fuel interests.
So why not take a page from the Oscars and recognize ink/electron-stained reporters with an annual Lifetime Achievement Award? Lesser callings have no problem with this: The Willie Nelson Lifetime Achievement Award honors a country music singer-songwriter each year and has nothing to do with the other thing Willie Nelson's famous for; the Mickey Rooney Award honors former child stars who avoided ruining themselves in adulthood (Jerry "The Beaver" Mathers is a Rooney Laureate); and the Bram Stoker Award is given to high-achieving horror writers.
Pittman and Ward are not the only professionals with three or more decades on the beat. Casey Bukro toiled for years at the Chicago Tribune; Rae Tyson was the charter environment reporter when USA Today debuted in 1982 and previously reported for the Niagara Gazette as the Love Canal story broke; Charles Seabrook at the Atlanta Journal-Constitution; the late Paul MacLennan at the Buffalo News; Dennis Dimick at National Geographic; Marla Cone did groundbreaking reporting on toxics at the Los Angeles Times and later edited these pages.
These are just a few among the dozens of environment reporters deserving of some respect for careers well spent.
So consider this and hug an environmental reporter for me.
Not now, but maybe in a few months, when it's once again safe.
Peter Dykstra is our weekend editor and columnist. His views do not necessarily represent those of Environmental Health News, The Daily Climate or publisher, Environmental Health Sciences. Contact him at pdykstra@ehn.org or on Twitter at @Pdykstra.
www.ehn.org