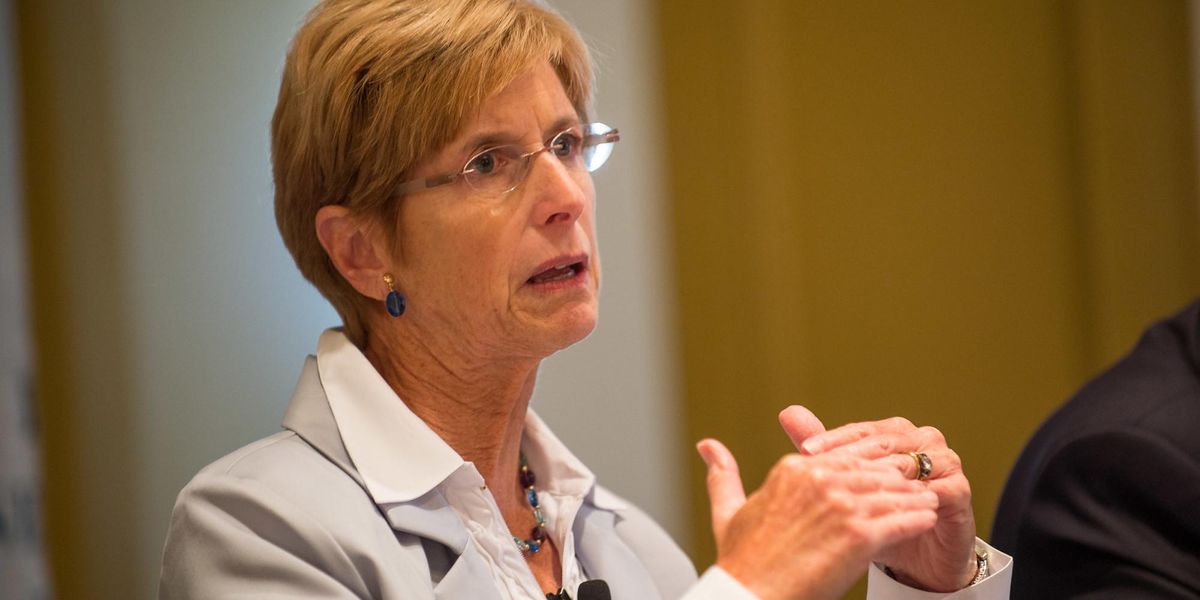 Peter Dykstra: EPA bosses, the sequel
EPA Administrators of the past are a mixed, eclectic bag.
Movie buffs generally agree: The Godfather, Part Two, is possibly the only cinematic sequel that's every bit the match of its original.
---
If you don't believe me, go ask Ron Burgundy.

Last week, I profiled some of the most colorful past Interior Department leaders. So this week, I'll tempt fate: Environmental Protection Agency administrators of the past are a mixed, eclectic bag, too.
From the Clean Water Act to Watergate 
William Ruckelshaus was a serious man. After earning some praise for updating Indiana's nonexistent environmental laws, President Nixon appointed Ruckelshaus the EPA's founding boss in 1970.
After two and a half years that included the banning of DDT and enforcement of the Clean Water Act, he became Deputy Attorney General, smack in the middle of Watergate. In October, both he and his boss, AG Eliot Richardson, resigned when they refused to carry out Nixon's order to fire Watergate Special Prosecutor Archibald Cox.
Family legacy
When Ronald Reagan appointed Anne Gorsuch to run his EPA in 1981, who knew her biggest contribution to American politics wouldn't show up till 2017? Gorsuch was the chain-smoking tough-talking ideologue who became the first of several EPA administrators to openly muse about how awesome it would be to abolish her agency.
But in 2017, her son Neil Gorsuch joined the Supreme Court as the first step in an ideological swing that will last for decades.
When too many scandals made Anne Gorsuch a liability in 1983, the Reagan Administration searched for a squeaky-clean replacement that could be trusted by both parties.
William Ruckelshaus returned for two years. The EPA would never be as nonpartisan again.
Agency lawsuits 
Carol Browner ran the EPA for all eight years of Bill Clinton's presidency.
She once told a Society of Environmental Journalists' gathering that she and her husband could not get a home mortgage because she was listed as a defendant in too many agency lawsuits.
Flipping the bird 
In 2001, George W. Bush installed Christine Todd Whitman as EPA Administrator to applause from both sides of the aisle. The New Jersey Governor was a strong environmental advocate—one of a dying breed. But after a few months in office, it was clear that Whitman's call for action on climate change and tighter enforcement of environmental laws would be routinely steamrolled by Vice President Dick Cheney.
Whitman resigned in May 2003 complaining that Bush and Cheney had "flipped the bird" to environmental values. She maintains a strong voice in supporting nuclear power as a "carbon-free" power source. She also clashed angrily with some environmental advocates who accused Whitman of covering up adverse health data from the 9/11 attacks. She was replaced by former Utah Governor Mike Leavitt.
Fake fishing news
With Obama's ascendancy to the White House in 2009, New Jersey's top environmental official, Lisa Jackson, brought a strong environmental justice profile to EPA HQ while pushing the U.S. for greater involvement in global climate talks. Like Ruckelshaus, she turned to the corporate side in 2013, now serving as Apple's Chief Environment Officer.
Prior to that, in 2010, Jackson's move to fight pollution on inland streams led to a flurry of fake news. From ESPN.com to Fox News to hook-n-bullet journalists nationwide, people were convinced that Obama had found a way to ban all fishing, forever. Of course, there wasn't a word of truth to it, but it became another brick in what became a wall of political BS.
By 2013, Jackson's Number Two, the effervescent Gina McCarthy, filled in until Obama's time expired.
Slash and burn
In 2017 came President Trump and Scott Pruitt. A former college baseball player, Pruitt conducted slash-and-burn ops on the environment: cutting enforcement budgets and burning staff morale to the ground. But there's something magical about Pruitt's attention to...Pruitt. He spent $43,000 on a super-secret phone hookup in his office and dispatched EPA staffers on personal shopping trips. He resigned in 2018, and is now a registered lobbyist for Sunrise Coal of Indiana.
His Deputy, Andrew Wheeler, a former private-sector attorney-lobbyist for outspoken coal baron Robert Murray, served as EPA boss from 2019 till Michael Regan assumed the role for President Biden in January.
With partisan gridlock the order of the day, Regan, a former North Carolina environment chief, has his work cut out for him.
Peter Dykstra is our weekend editor and columnist and can be reached at pdykstra@ehn.org or @pdykstra.
His views do not necessarily represent those of Environmental Health News, The Daily Climate, or publisher Environmental Health Sciences.
Banner photo: Former EPA Administrator Christine Todd Whitman in 2012. (Credit: Fortune Live Media/flickr)
`
www.ehn.org