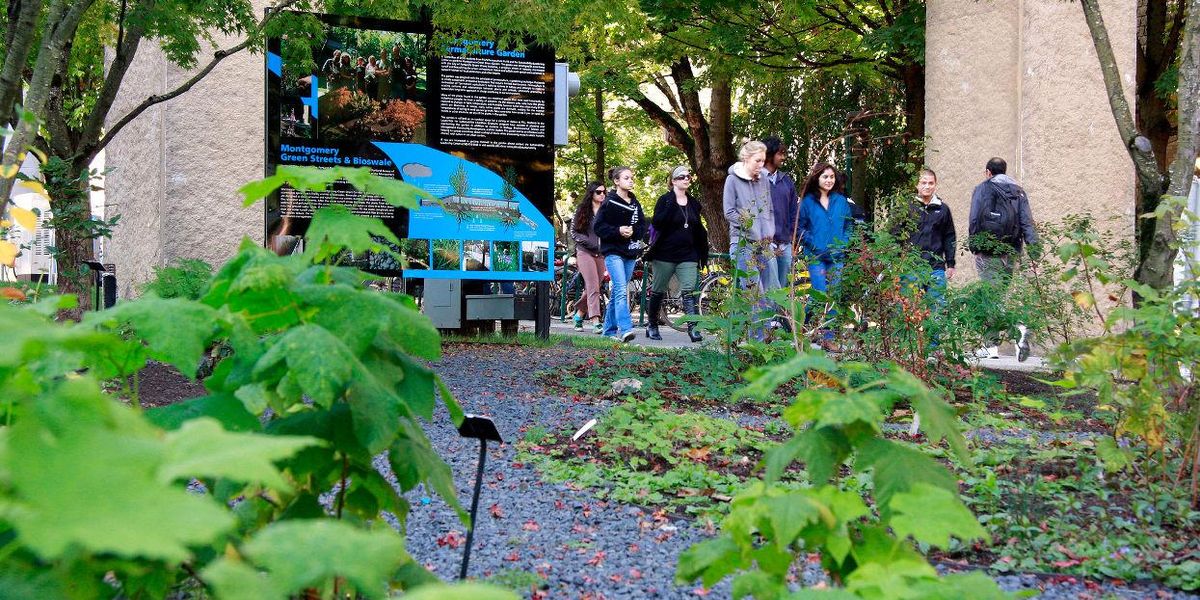 Op-ed: Embracing rainwater through green infrastructure
The US can tackle climate change driven flooding in vulnerable communities by building nature-based solutions into infrastructure plans.
The urgency to fix U.S. infrastructure is head-spinning.
---
The recently introduced Bipartisan Infrastructure Framework, focused on traditional infrastructure such as roads and bridges, makes it clear that cities and communities will need to creatively solve more than one infrastructure or climate issue at a time.
When rebuilding roads, for example, cities can retrofit road surfaces to directly absorb stormwater and urban flooding through climate-adaptive design. In other words, the solution to storms and flooding does not lie in upgrading or expanding traditional infrastructure such as inlets, pipes, and tunnels. It's the surfaces of cities that need to be upgraded—and the streets are a primary target.
Composing roughly 30 percent of a city's surface, city streets as well as parking lots need to be retrofitted to behave more like a sponge by heavily integrating nature-based design technologies such as permeable pavements and rain gardens.
Given that stormwater infrastructure in the U.S. has a grade of "D" from the American Society of Civil Engineers and that roads are poised to get a reboot through infrastructure funding, the time is right for creative solutions to problems that involve multiple infrastructure systems.
The importance of this moment cannot be overstated as climate-related urban flooding occurs disgracefully and disproportionately in low-income communities of color. A historical inadequacy of traditional stormwater infrastructure is largely to blame.