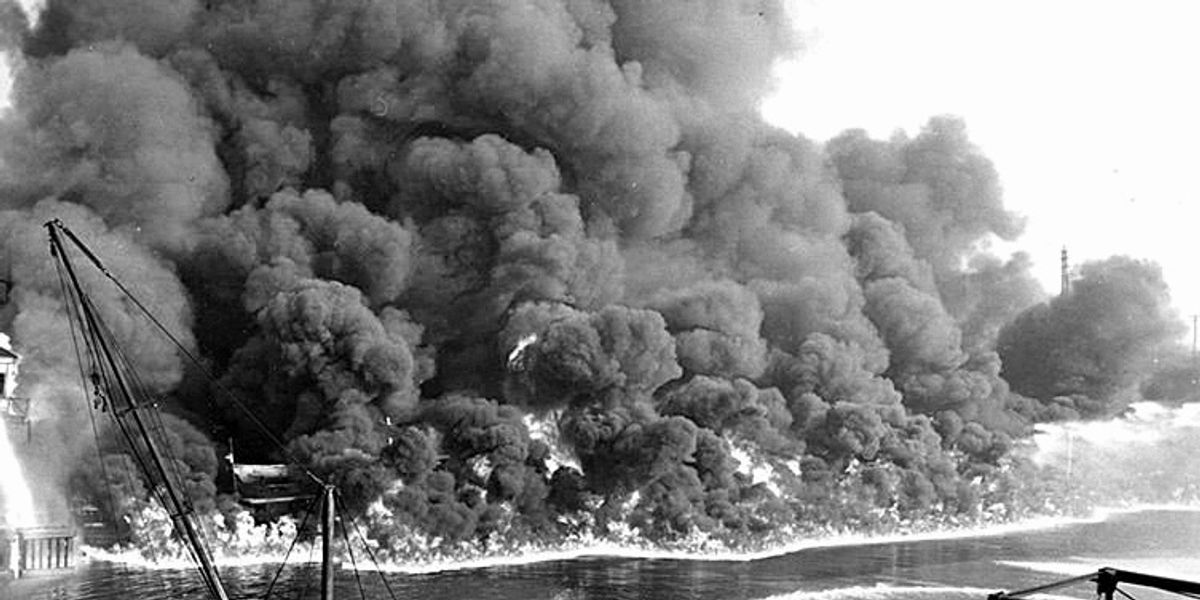 A little eco-nostalgia
The Cuyahoga River's latest burn, and other revivals suggest a new cottage eco-industry.
Last Thursday, Ohio's Cuyahoga River staged a small re-enactment of its historic moment.
---
In June, 1969, the filthy industrial river caught fire and burned for 24 minutes. Lost in the spectacular headlines was the fact that historians count at least 12 similar Cuyahoga riparian fires dating back to the 19th Century. This year's blaze brought us to at least to lucky number 13. It started not by direct dumping from Akron's tire factories or Cleveland's mills and refineries, since they've mostly moved offshore, but from a tipped fuel tanker truck whose contents reached the river via storm sewers.
But let's give it some nostalgia value just the same. A diligent cleanup effort by government, activists, industry and others has really cleaned up the flammable river in recent decades. Last year, the Environmental Protection Agency even relaxed bans on consuming fish from the river. And then, another fire.
With the burning river as the centerpiece in our museum of environmental relics, let's look at five more deadly serious, contentious issues that won't go away.