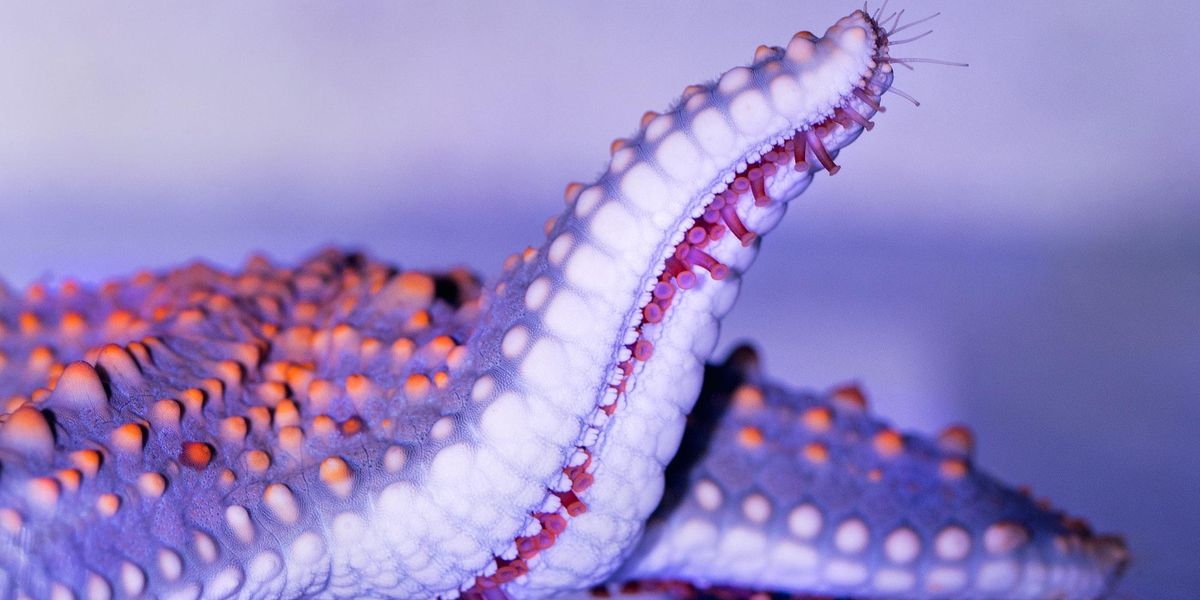 Can marine protected areas reduce marine disease?
EHN talked to marine disease experts about the role of increasing ocean protection in combating rising disease rates.
For some ocean creatures, infectious disease is growing amid a changing climate.
---
Marine diseases, often caused by parasites, viruses, and injuries, keep making headlines. Seastar wasting disease, shrimp white spot disease, and white plague disease in coral were some of the big ones, killing thousands of individuals needed to maintain healthy ecosystems.
For coral, shellfish, and finfish, warming temperatures are impairing immune responses during disease outbreaks. At the same time, climate change is fueling ocean acidification, precipitation changes, and greater storm damage, all drivers of marine disease.
Marine mammals—such as sea otters and seals— are also bearing the brunt of disease increase. A sixth of marine mammal species went through mass die-offs between 1955 and 2018, all due to infectious disease. Seasonal and sea temperature abnormalities linked to climate change are highly associated with marine mammal viral outbreaks, one paper out of Virginia Tech said.
"Disease is often a good sentinel for a change in the balance of nature," Drew Harvell, a professor of ecology at Cornell University, told EHN.
Meanwhile, oceans are on the agenda for world leaders. At the 2021 One Planet Summit, 50 countries part of the High Ambition Coalition (HAC) for Nature and People, committed to protecting 30 percent of their coastal waters by 2030. Just 2.7 percent of the ocean is "highly protected," according to marine researchers. In some countries, "paper parks," which are areas identified as protected on a map but are poorly managed and offer little to no legal protection, make up 80 to 90 percent of marine protected areas (MPAs).
MPAs are government-designated marine ecosystems that are closed off from human exploitation, such as drilling, diving, and fishing. The structures of MPAs vary across the world, but overfishing is the major focus. Three billion people rely on fish as their primary protein source, while the fish stock that humans use has decreased in population by half, according to the World Wildlife Fund.
With the development of more MPAs, there will likely be shifts in the disease dynamics of marine ecosystems. The question is, will this be beneficial for species who have been ravaged by parasitism, viruses and injury infections?
EHN talked to four marine scientists, including Harvell, to reveal the various ways MPAs could benefit these vulnerable populations.