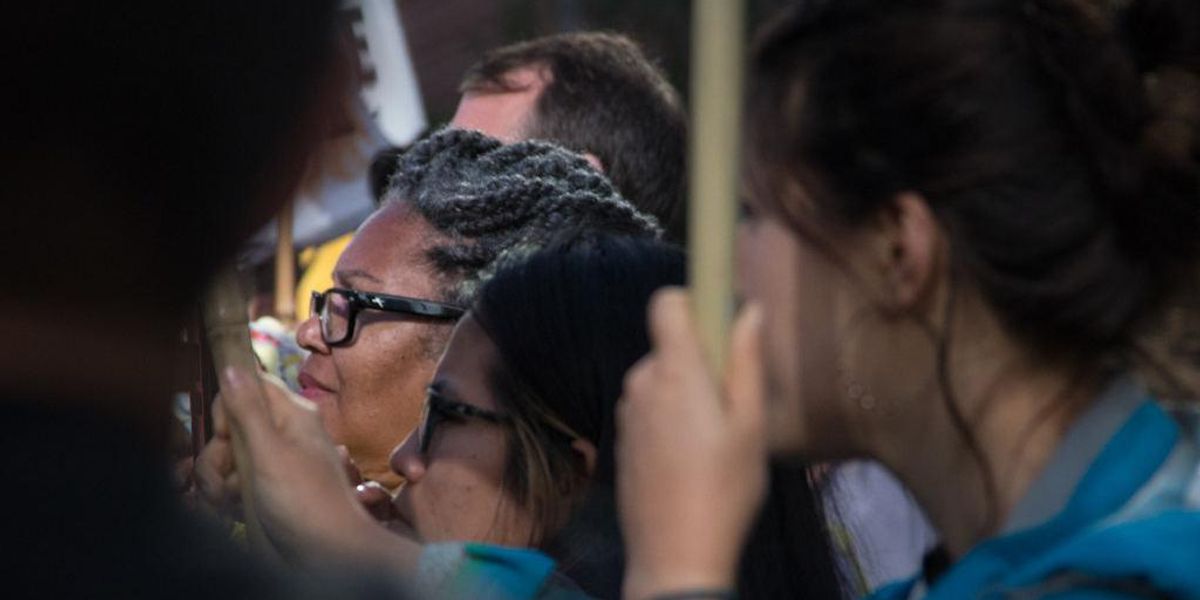 Californians living within miles of oil and gas wells have toxic air
"For many years, communities have been complaining about how oil drilling in their neighborhoods is harmful. Now we have numbers to back that up."
People living within 2.5 miles of oil and gas wells in California are exposed to levels of air pollutants linked to asthma, cancer, cardiovascular diseases, preterm birth, and other long-term health defects, according to a new study published in September in the journal Science of The Total Environment.
---
Although it is well-established that oil and gas wells can contribute to air pollution and jeopardize the health of surrounding residents, this study is the first to pinpoint to what extent each common air pollutant can be attributed to fossil fuel production using large-scale state-wide data.
The study analyzed roughly one million daily entries from more than 300 air monitors across California from 2006 to 2019. After pairing air monitor data with upstream oil and gas production activities and leveraging wind direction to discern the pollution from the wells, the scientists observed higher concentrations of particulate matter (PM2.5), carbon monoxide, nitrous oxide, and ozone within two miles of the pre-production wells (wells that have not been completed for production). For active wells, the study found spiked PM2.5, nitrous oxide, and volatile organic compounds emissions within 0.6 miles of the production sites, and higher ozone concentrations between 0.6 and 1.2 miles from the wells.
The study adds to mounting evidence of oil and gas production's harm on California's underrepresented and poorly-resourced communities. At the southern end of the state's Central Valley, Kern County—which has roughly 78% of active wells in California and produces more than 70% of the oil and gas in the state—has heavily polluted air that "may put your health at risk," according to the American Lung Association. A 2015-17 community health report published by the county's health department revealed that lung cancer was the leading cause of death for the county's residents, more than half of whom are people of color. Meanwhile, the county—with 19% of people living below the poverty line (1.5 times the national rate)—also experienced higher infant mortality and heart disease death rates than the state average. Between 2015 to 2017, more Kern residents under age 5 and over age 65 went to the emergency room due to asthma than in the state as a whole.
"For many years, communities have been complaining about how oil drilling in their neighborhoods is harmful," David Gonzalez, an environmental scientist at University of California, Berkeley, and lead author of the paper, told EHN. "Now we have numbers to back that up."
Air pollution and health 
There are approximately one million active oil and natural gas wells on U.S. soil, penetrating the Earth from mountains, deserts, and, in many cases, people's backyards. About 12.8 million barrels of oil are sucked out of the country's ground every day.
Across the country, more than 17 million people—including 2.1 million Californians—live within a mile of at least one active drilling well, which is linked to a plethora of deleterious health outcomes—cardiovascular diseases, depression symptoms and sleep disorders, and detrimental birth outcomes. PM2.5—a deadly pollutant particle 30 times smaller than human hair—invades deep inside our lungs and into our blood. Another pollutant studied in this paper, ozone, can stiffen up our airway muscles and, as a result, trap air at the end-branches of our lungs and increase asthma risk. The molecule poses the greatest threat to children, whose respiratory systems are still developing.
Fracking investigation 
One limit of the new study is that it only looked into how common air pollutants were attributed to oil and gas productions. "We're just scratching the surface here," said Gonzalez, adding that there could be plenty of other harmful chemicals and environmental impacts—such as noise and greenhouse gas emissions—not considered in this study.
In 2021, EHN's own 'Fractured' investigation—which examined urine, air, and water samples from households in southwestern Pennsylvania near fracking sites—found chemicals including benzene and butylcyclohexane in drinking water and air samples. The analysis also revealed that breakdown chemical molecules such as ethylbenzene, styrene, and toluene in children residing near fracking wells at levels up to 91 times as high as the average American.
The health effects of drilling wells go beyond adjacent communities. EHN's investigation discovered people who were exposed to harmful compounds five miles away from fracking wells.
Joan Casey, an environmental epidemiology professor at Columbia University who was not involved in the study, told EHN that this new paper "fills a big gap" in understanding how oil and gas developments can harm people's health.
As this study helps "illuminate the black box," Casey said, "the time has come for us to step back and reduce the use of fossil fuels."
Banner photo: Global Climate Action Summit in California in 2018. (Credit: Peg Hunter/flickr)