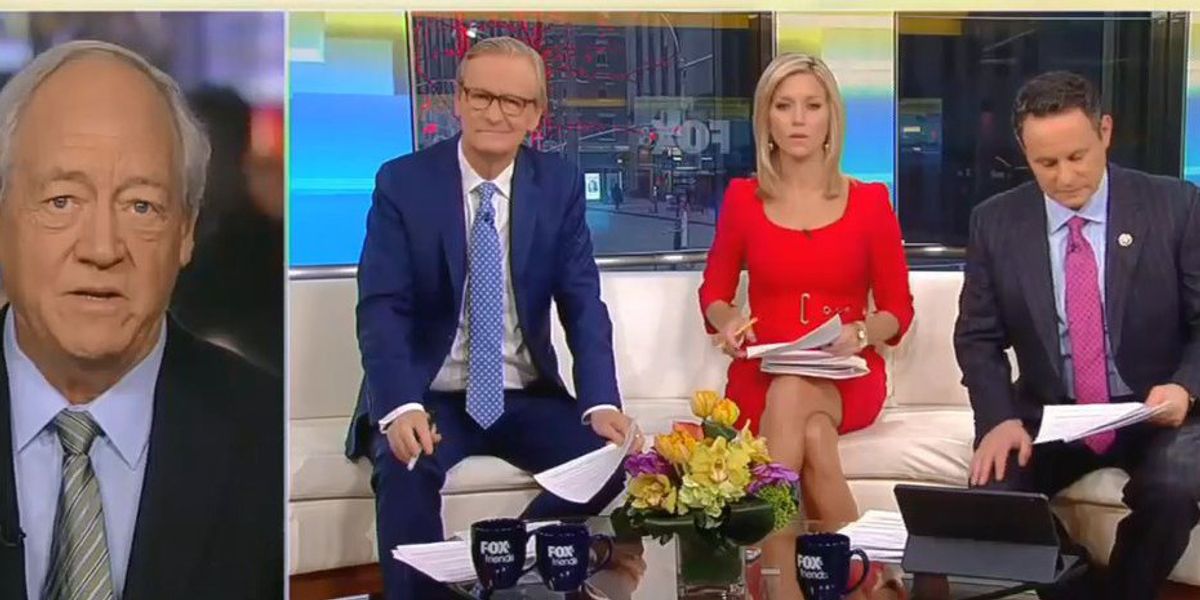 Peter Dykstra: The only thing we have to fear ...
Well, we have a lot of things to fear. But on climate, it's gullibility, spread far and wide.
On Tuesday, the president and the cable news network that were both built on twin foundations of fear and gullibility turned their mutual attention to climate change.
---
Fox & Friends, the morning gabfest that counts President Trump as both a regular viewer and unquestioning Tweeter, hosted Patrick Moore for a discussion aimed at reviling the Green New Deal.
I know something of Pat Moore, or at least his 20th Century version. He was an early and divisive leader of Greenpeace until his fellow leaders encouraged his exit in 1986. I worked there till 1991. He spent 15 years with Greenpeace, and has since spent more than twice that stretch — a prosperous 33 years — in the role of a converted, scorned environmentalist.
Cashing in on his man-bites-dog reformed Greenpeace leader story, Moore has hired out to an endless rogue's gallery of industries with environmental image problems – salmon farms, timber mills, vinyl manufacturers, atom splitters, carbon burners, and more.
Thus does the genial Canadian become the ideal Fox News vessel to present the Green New Deal to America's most gullible audience. I won't think the less of you if you say you never watch Fox News, but take five minutes to watch his gentle grilling by the show's triumvirate of couch stooges.
Pat Moore pushes nearly every climate denial button, extolling the wondrous benefits of carbon dioxide while exposing the naked avarice of the grant-grubbing science community.
Go ahead and watch. If the most powerful man in the world could take five minutes to watch this, who are you to demur?
Of course, within minutes of the segment came the Presidential Tweet:
Patrick Moore, co-founder of Greenpeace: "The whole climate crisis is not only Fake News, it's Fake Science. There is no climate crisis, there's weather and climate all around the world, and in fact carbon dioxide is the main building block of all life." @foxandfriends Wow!
— Donald J. Trump (@realDonaldTrump) March 12, 2019
Donald Trump's Twitter following equals the entire population of Italy. This missive got more "likes" than the entire population of Mayor Pete Buttagieg's city, South Bend, Indiana.
Pat Moore to Fox News, Fox News to Trump, Trump to his loyal millions, all without even a smidge of critical thinking.
Sociologists call it "motivated reasoning," but it's extremely generous to suggest that actual reasoning is a part of the equation.
To Trump's cherished "base," climate denial is now a faith as unshakable as the "lock her up" and "build the wall" mantras that carried him to power.
But gullibility's only home these days isn't in the Land of MAGA.
Advocates of climate action are supremely prone to their own brand of gullibility: The tempting notion that common sense, or screamingly obvious science, will guide public opinion and public policy any day now — or that climate denial will soon dry up and blow away.
I've been hearing that since Jim Hansen's landmark Senate testimony made some of the first climate change headlines in 1988. An early climate denial opus was the half-hour 1992 documentary The Greening of Planet Earth, which conceded the rise in atmospheric CO2, but like Pat Moore in 2019, schooled us that more CO2 is what plants crave.
Climate denial, whether deployed by the sincerely gullible or the supremely cynical, is alive, well, and a mortal threat.
The notion that it's on its last legs is as dangerously naïve — even if denial were not the rule in the President's house, his cabinet, and many corporate boardrooms.
Before we even get to the immense task of tackling carbon emissions, we still need to tackle ourselves.
www.ehn.org