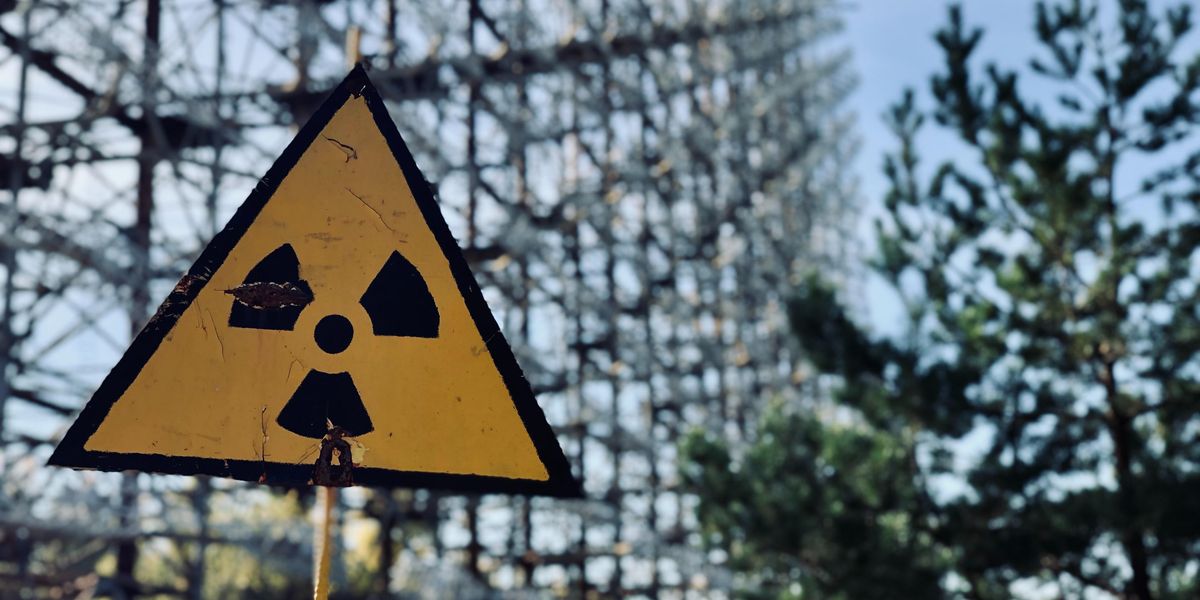 Peter Dykstra: Ukraine and nukes
From the Cold War to today, from nuclear weapons to nuclear power, Ukraine's been there.
This past week was the 36th anniversary of one of the two worst nuclear power disasters in history.
---
A fire in Reactor Four of the Chernobyl Nuclear Complex kicked off a series human errors and mechanical failures leading to an explosion and a core meltdown at the site just north of Kyiv in the then-Soviet state of Ukraine in 1986.
The subsequent radiation release was detected a thousand miles downwind in Scotland. Scandinavian livestock and reindeer grazed on radioactive grass. The city of Pripyat, created to house Chernobyl's workers and their families, became a ghost town built for 50,000.
The immediate death toll is still in dispute. The eventual toll of radiation-related deaths and illnesses is a matter of greater controversy and conjecture.
Chernobyl roared back in the news in February, as Russian troops streamed toward their unsuccessful attempt to overrun Kyiv. They passed through the so-called Chernobyl Exclusion Zone, a 1,000 square mile Dead Man's Land of contaminated trees, plants, grass, soil, and water.
Today, 15 reactors provide electricity to Ukraine, according to the Nuclear Threat Initiative. Russia shelled the six-reactor complex at Zaporizhia on March 3, striking one reactor shell but not causing a radiological risk.
When the Soviet Union dissolved in 1991, Ukraine inherited the roughly 1,700 Soviet warheads stationed within the newly independent nation. All 1,700 were returned to Russia by 1994.
Close to home
Let's digress to a few U.S. nuke items. A piece of my monthly payment to Georgia Power helps atone for the travails of the only two nuclear generating stations currently under construction in the U.S.
Georgia Power's Plant Vogtle has long-planned to add two new reactors to its two existing nukes about a three-hour drive east of Atlanta. Vogtle Units 1 and 2 opened in the 1980's. Unit 3 was intended to open in 2016, with Unit 4 a year later.
We're still waiting, and the price tag for these two beauties has doubled from roughly $14 billion to $28 billion. And counting.
Other recent nuke projects have boiled over in South Carolina and Florida.
Picking winners and losers
Remember that meme from 10 years ago? The Obama Administration had just blown a half-billion-dollar loan guarantee in the Solyndra solar fiasco. Republicans pounced, and Solyndra remained a 2012 campaign issue for Obama's challenger, Mitt Romney, who teased the incumbent: "You don't just pick the winners and losers; you pick the losers."
Now, Obama's VP is president. President Biden's Energy Department has thrown a $6 billion lifeline to a foundering nuclear industry: Utilities whose nuke plants are facing early closure because they're aging and priced out of the market can apply to the DOE for relief.
Counterintuitive, anyone?
The rationale, embraced by some environmentalists, is that carbon-free nuclear power can help control climate change. Many others take the environmental community's more traditional view, that shuttered nukes, like New York's Indian Point Energy Center, shouldn't be on welfare with on-site nuclear waste storage.
And $6 billion, of course, equals 12 Solyndras.
Peter Dykstra is our weekend editor and columnist and can be reached at pdykstra@ehn.org or @pdykstra.
His views do not necessarily represent those of Environmental Health News, The Daily Climate, or publisher Environmental Health Sciences.
Banner photo credit: Vladyslav Cherkasenko/Unsplash
www.ehn.org