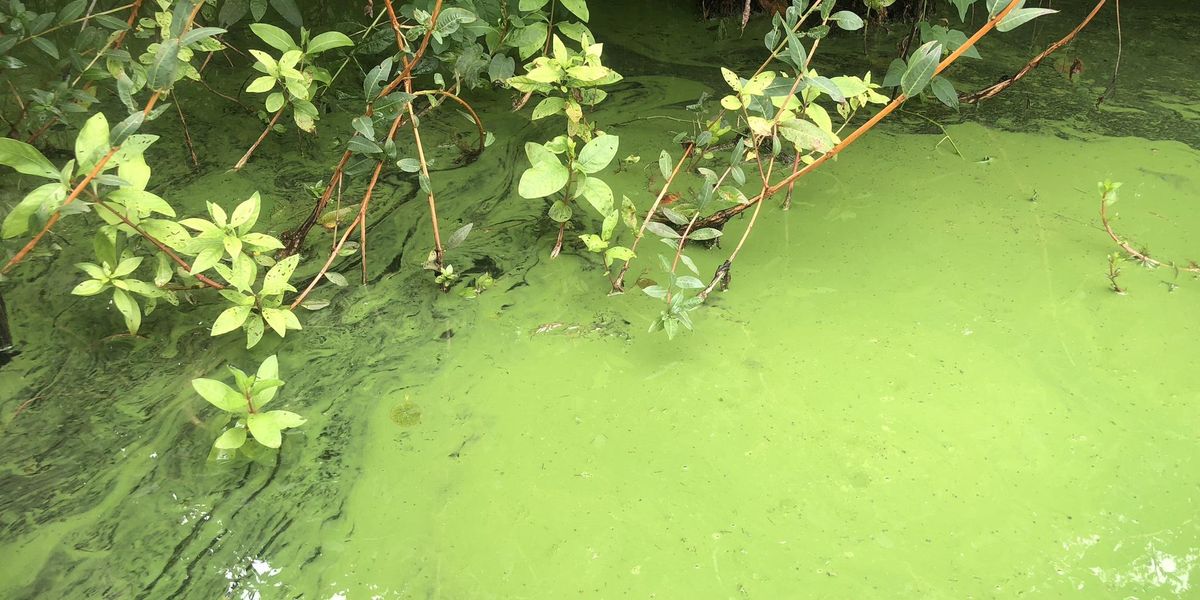 Peter Dykstra: How the magic went away from my family's summer escape
Summertime for many now means red tide and algal blooms.
There's a little pond on Cape Cod that's been a treasured place for three generations of my family.
---
The five acres of Moll's Pond were larger than life for me, and, later, for my own kids. My mom and dad both had their ashes scattered there. Even if we only spent a week or two of summer vacation there, that short time was magical. Bellowing bullfrogs provided the soundtrack to tadpole-catching, and the first experiences with fishing and boating left indelible memories.
Here's how the magic went away.
Algae takes over
Mom eventually bought the vacation cabin we had rented, spending a full summer there for nearly 20 years.
Since 2012, the little pond has periodically closed due to cyanobacteria blooms. Also known as blue-green algae, cyanobacteria can cause digestive or respiratory problems in people or pets. At its worst it can also kill.
Moll's Pond shares many of the same risks with hundreds of other "kettle ponds" on the Cape: Individual septic systems surround these ponds, so named because the glaciers of the last Ice Age scooped out these ponds in the shapes of kettles. Homes built on the porous, sandy soil left behind were equipped with septic systems that tend to fail within 25 to 50 years.
Here's the cherry on the toxic sundae: Warmer summers make the algae outbreaks more certain. Last year, the pond held out till late August before the Town of Eastham's Health Department closed it to swimming, fishing, and boating.
Algae's celebrity victim
Unfortunately, it's not just Cape Cod.
Until 2011, blue-green algae had never been a visitor to Oklahoma. But a combination of farm runoff and unusually hot summer weather brought the green slime to the Grand Lake o' the Ozarks in the northeast corner of the state.
Senator Jim Inhofe went for a morning swim near his lake house. By nightfall, the Senate's Alpha-dog climate denier was "deathly ill" with an upper respiratory illness.
He canceled a keynote speaker appearance at the Heartland Institute's annual Deny-a-Palooza conference (my name for it, not theirs). Inhofe quipped that the environment was exacting revenge for his Senate career.
A toxic told-you-so
The warnings had been out there for years, from scientists, activists, and reporters.
Lake Erie's return from biological death wasn't a done deal. Blue-green algae blooms were a known threat to Toledo's water system for years before the summer of 2014, when the algae hit the fan and half a million Toledoans lost their water supply for three days. The culprits? Agricultural runoff at the end of a particularly hot summer.
 Dead and red in the salt water
Saltwater has similar threats. A regular feature along the Louisiana Gulf Coast is the late summer Dead Zone. It's a byproduct of the torrent of farm chemicals and fertilizers that make their way from mid-America's fields to a growing area of offshore lifelessness.
All of which makes my little five acre pond seem like a petty complaint. But a beautiful, unforgettable place it is. Or was.
www.ehn.org