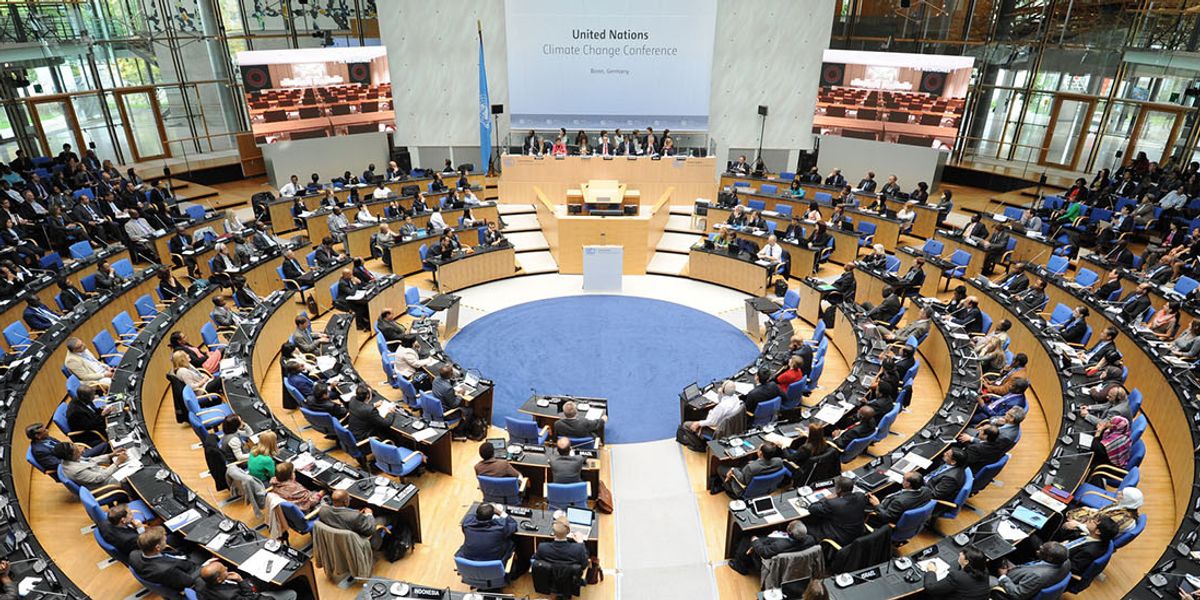 Closing the climate talks, 'rays of light'
The 23rd annual "Conference of Parties" (or COP23, in UN-speak) closed Friday with two key messages:
---
The 195 countries signing the Paris Agreement (yes, that includes the United States, albeit quietly) remain committed to a collective framework on international climate action, and
The international community still has yet to send a strong signal that it is committed to transitioning away from fossil fuels.
True, an alliance of 19 countries, headed by the UK and Canada, committed on Thursday to phase out coal production. (The Guardian, calling the move
"a political watershed" in its headline
, noted that electricity produced by coal in the UK has fallen from 40 percent to 2 percent since 2012).
But little progress was made defining specific emissions-cutting guidelines. Activists call for a "robust set of rules," but that rulebook remains woefully thin. (A U.S. talk about the necessity of fossil fuels sparked one of the conference's biggest protests. Our quick read: "Song, dance and protests at US energy talk." Ecowatch has a first-person account.)
The Center for International Environmental Law saw "two rays of light" as the latest round of talks closed: Governments agreed to integrate gender equality into climate action, and they committed to giving indigenous peoples equal footing in UN climate responses.
It is further sign that the climate talks are also becoming the way the global community addresses environmental and social justice.
"The decisions related to gender and indigenous peoples are welcome developments," said Sébastien Duyck, a senior attorney for CIEL. The climate talks, he said, are "where theory becomes practice, with real consequences for communities around the globe.
Plenty of end-of-session wrap-ups on the web, from the Associated Press, France24, Climate Home News, The New York Times and The Guardian (in pictures).
www.ehn.org