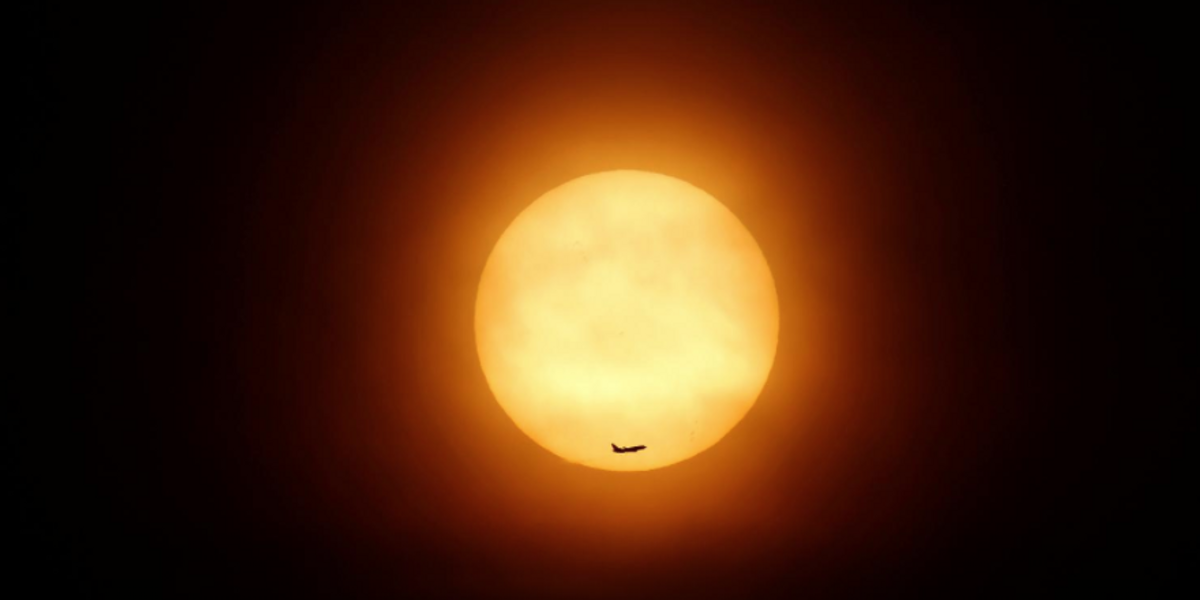 Developing nations to study ways to dim sunshine, slow warming
Scientists in developing nations plan to step up research into dimming sunshine to curb climate change, hoping to judge if a man-made chemical sunshade would be less risky than a harmful rise in global temperatures.
---
The existential trap of solar geoengineering
With so much at risk from climate change, scientists in developing nations understandably argue they must be at the table as these technologies are explored for their benefits and costs (see commentary in Nature). This story from Reuters explores an initiative, the Solar Radiation Management Governance Initiative (SRMGI.org) that is facilitating developing nation engagement in assessing solar geoengineering.
Let's hope their deliberations encompass the existential threat these technologies pose: One they are employed, they give excuses to avoid reducing carbon emissions. Yet once they are deployed, what happens if major societal disruptions bring them to a halt (for example, if financial collapse means there are no longer resources to pay for them)? The carbon emissions that were permitted to enter the atmosphere because of the promise of solar geoengineering will likely rapidly assert their impact on global temperatures. Any assessment of solar geoengineering must examine this endgame.
There are other obvious risks, most especially that solar geoengineering to lessen temperature increases does nothing to prevent further accumulation of carbon dioxide in the oceans and fresh water bodies, exacerbating acidification.
See the full story in Reuters.
www.reuters.com