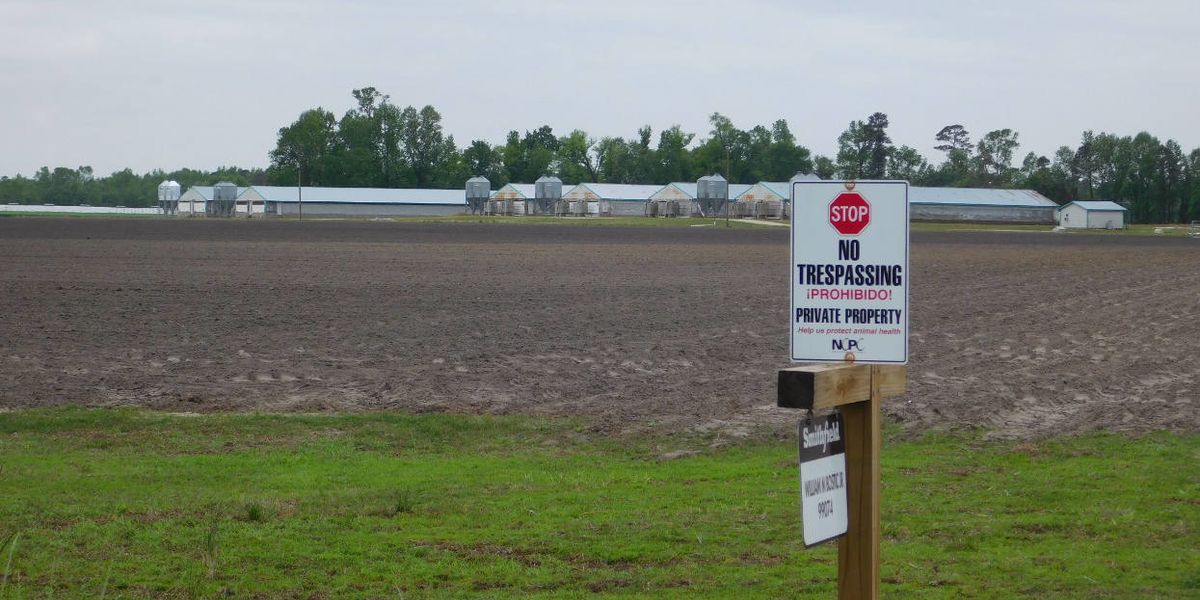 Hog confinement operation in Eastern NC. (Credit: Brian Bienkowski/EHN)
Peter Dykstra: At the courthouse, the smell of defeat and the stench of victory
Environmental advocates are getting a strong whiff of justice from American courthouses lately, and oddly, the victories smell worse than the setbacks.
For more than 20 years, residents who live near hog mega-farms in eastern North Carolina have battled water pollution, noise and smoke from constant truck traffic, and the godawful stench of urine and feces from compounds of tens of thousands of hogs.
---
Lately, sweet-smelling justice has rolled in to foul-smelling hog communities like Duplin County, where pork giant Smithfield Farms is on a legal losing streak.
In May, a federal jury awarded $50 million to neighbors of the Kinlaw farm, a family-run business under contract to sell its pork to a hog-farm subsidiary of Smithfield.
In late June, a couple won a $25 million judgement against another Smithfield-controlled farm in Duplin.
Then on August 3, a blockbuster verdict from another Federal jury awarded $473.5 million to six neighbors of another Smithfield mega-farm, Murphy-Brown.
The verdicts are all likely to be drastically reduced, either on appeal or due to the hog industry's stranglehold on the North Carolina legislature, which, a few years ago, put tight limits on jury awards. But the three suits, and many more in the works, send a strong message that the courts will step in where the legislature dares not go.
Smithfield generally shows up in the middle 200's in the annual Fortune 500 listings. But with China's exploding appetite for all things meat, Smithfield proved a tasty acquisition for WH Group, a China-based pork producer who briefly clamped their cloven hooves on the Fortune Global 500 a few years ago.
Pork news consumers may want to visit EHN's 2017 series Peak Pig for more info.
And in a non pork-related courtroom win for enviros this week, the Ninth Circuit Court of Appeals ordered the EPA to ban chlorpyrifos, a controversial chemical used to treat, almonds, apricots, cotton and other crops. Trump's EPA was poised to reverse a phaseout of chlorpyrifos, which has been linked in multiple studies to neurological and reproductive damage—with risks especially prevalent for young children.
Big Oil suits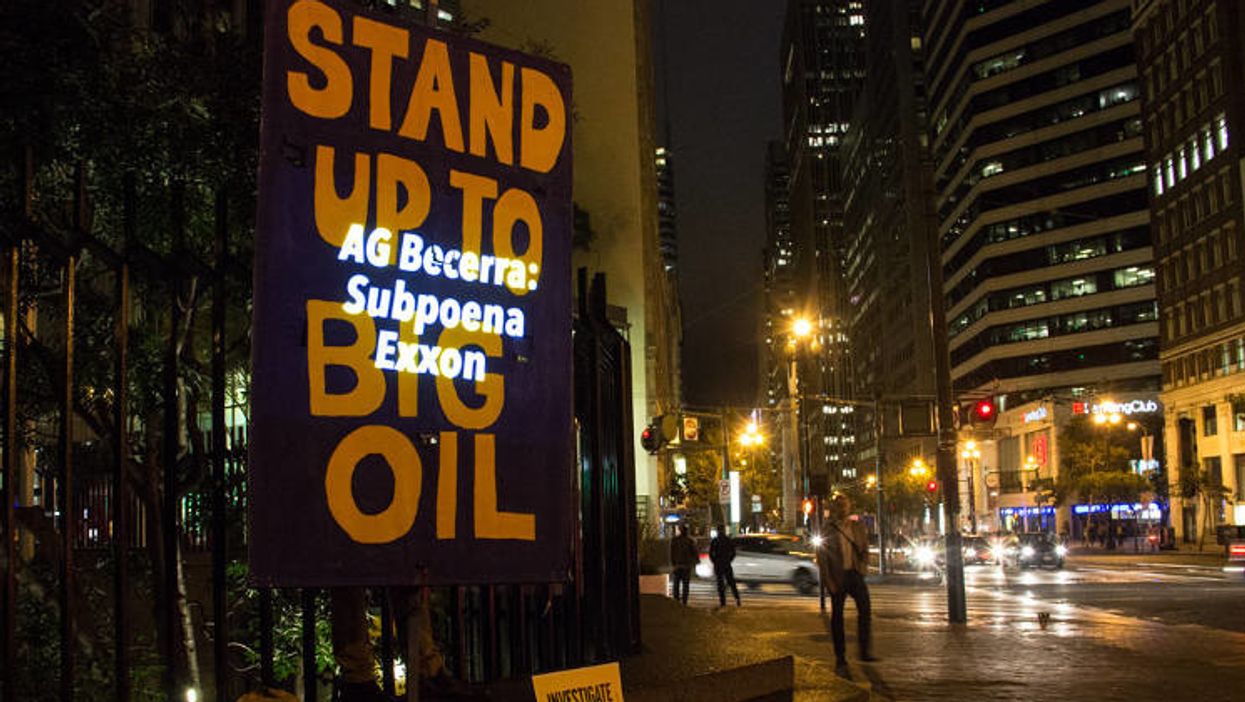 Credit: Peg Hunter/flickr
If a feisty group of Carolina lawyers, farmers, and activists is having a field day with one state legislature and one pork giant, another legal effort can so far limit itself to pyrrhic victories. Imagine instead of tackling one company scraping the bottom of the Global 500 you're tackling a corporate group whose haughtiest members populate the Top 25.
In 2008, a tiny Alaskan village under threat from an encroaching Chukchi Sea filed suit against ExxonMobil for its contributions to sea level rise. The suit hung on for four years, with a Federal District Court judge ruling that there was no proven link between Exxon's emissions and Kivalina's increased storms.
A joint suit by the cities of San Francisco and Oakland against multiple oil giants fell by the wayside last month, as did a similar one from New York City. In July, Rhode Island sued more than 20 oil companies for what they call a "public nuisance" to the low-lying state. Marin and San Mateo Counties and the City of Richmond, all in the Bay Area, also have pending suits. Richmond is also the increasingly reluctant home of a sprawling Chevron refinery complex.
The cities, counties and states can all claim pyrrhic victories even if all the suits are eventually tossed. But Big Oil's ability to battle litigation for years is best illustrated by the seemingly endless libel tussle between Mobil President William Tavoulareas and the
Washington Post
. Tavoulareas sued the
Post
in 1979, with the case caroming from District to Appeals to the Supreme Court for eight years until the newspaper scored a costly victory in 1987.
Better late than never
And now moving from the courtroom to the couch: there's seems to be an apparent breakthrough emerging on the cable news front.
With TV news pouring nightly, but superficial, reporting on record heat waves, wildfires, and hellacious rainfall episodes worldwide, virtually no one seemed willing to incorporate climate change into the list of reasons why.
This week, the PBS NewsHour, NBC Nightly News, and CNN went all-in (by TV standards, at least) in examining the links between extreme weather and climate change. Better late than never, but TV news seems willing to break its own self-imposed climate silence.
www.ehn.org