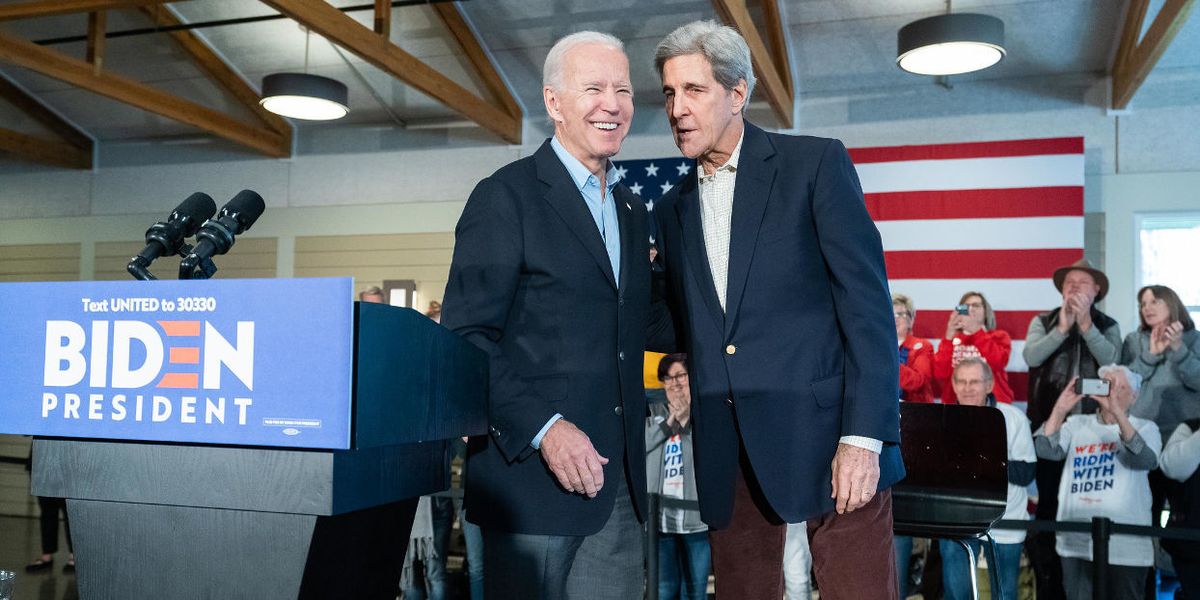 How Biden and Kerry could rebuild America's global climate leadership
Strengthening partnerships with like-minded countries will be critical to bring about a transition to cleaner energy as well as sustainability in agriculture, forestry, water and other sectors of the global economy.
John Kerry helped bring the world into the Paris climate agreement and expanded
America's reputation as a climate leader
.
---
That reputation is now in tatters, and President-elect Joe Biden is asking Kerry to rebuild it again – this time as U.S. climate envoy.
It won't be easy, but Kerry's decades of experience and the international relationships he developed as a senator and Secretary of State may give him a chance of making real progress, especially if that work is conducted in the spirit of mending relationships rather than "naming and shaming" other countries.
Over the past four years, the Trump Administration pulled the U.S. out of the international Paris Agreement on climate change, rolled back policies that were designed to cut greenhouse gas emissions, and tried to prevent any discussion of climate change at international gatherings like the G-7 and G-20 summits.
The international community, meanwhile, largely moved forward. Many countries and regions have pledged to move their economies toward "net zero" greenhouse gas emissions by the middle of the century, including China, the European Union, South Korea and Japan. An increasing number of cities and states have set similar goals. Trump's hard-line stance may have actually emboldened some, notably China, to make such announcements.
Getting those pledges implemented is what matters now, and that will require leadership, detailed planning and careful diplomacy. The U.N. climate conference in November 2021 will be special. It will be the first time countries will evaluate their progress on the Paris Agreement, and they will be expected to strengthen their commitments. Biden has already signaled that he will bring the U.S. back into the agreement as soon as he takes office.
As energy policy experts who have been involved in international climate policy for over two decades, we have watched how countries responded to U.S. involvement, and how their views of America's ability to lead the world dimmed over the past four years.
The U.S. is the second largest greenhouse gas emitter worldwide after China. It is also the largest emitter historically. Concrete domestic action to reduce those emissions will be critical to regaining trust and standing on the global stage.