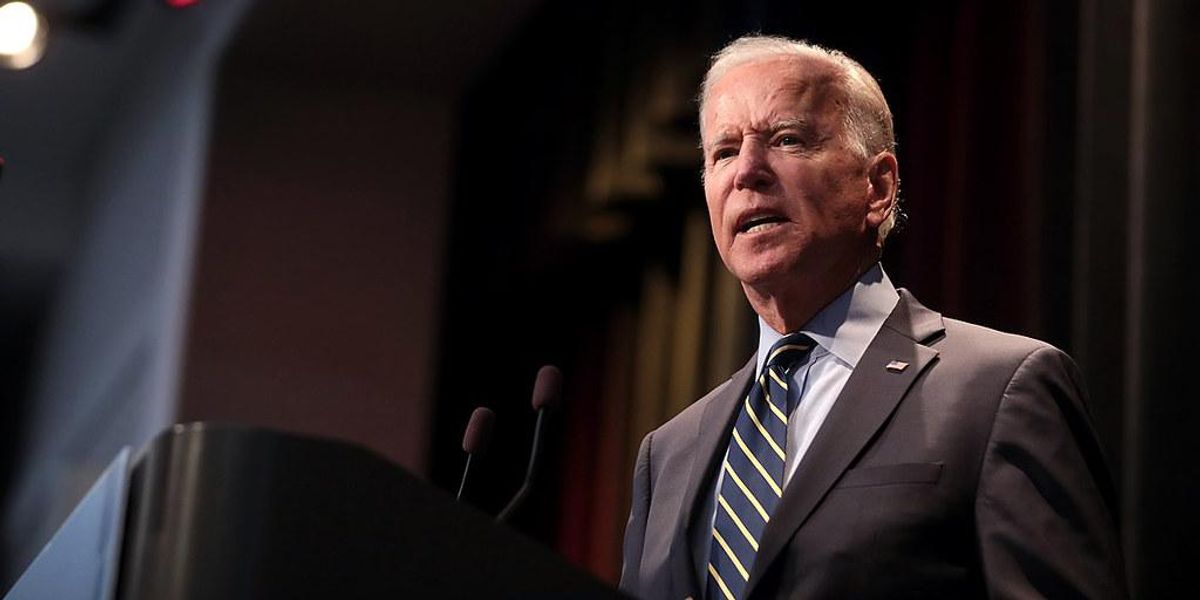 Biden's emerging E-team
A 40 year history of ideological whipsaw continues with Biden's new environment and energy team.
Two agency head selections by President-elect Joe Biden this week continue the partisan whiplash at federal agencies tasked with overseeing our environment.
---
Biden has selected Michael Regan, North Carolina's top environmental official, to run the Environmental Protection Agency (EPA). Regan would be the second African-American to hold the post, following Lisa Jackson's stint as Obama's EPA Boss from 2009 to 2013.
Regan seems like a reasonable fellow to fulfill the mission of protecting the environment. In North Carolina, he brought Duke Energy to the table to clean up coal ash messes at six power plants.
Also, New Mexico Congresswoman Deb Haaland is Biden's pick for Interior Secretary. She has a 97 percent lifetime score from the League of Conservation Voters, and as a member of the Laguna Pueblo tribe, she'd be the first Native American cabinet member. Being a 35th-generation New Mexican ought to count for something.
These two picks represent a sharp departure from the past four years — a familiar trend when a new party takes up residence at the White House.
Ronald Reagan's 1980 election brought a swift end to any high-level interest in fulfilling the EPA's mission. Anne Gorsuch was a tough, chain-smoking foe of environmental regulation. When she became embroiled in a billion dollar Superfund scandal, Reagan's efforts to neutralize the agency cooled.

James Gaius Watt was Gorsuch's running mate, vowing to turn public lands and coastlines into oil and gas protectorates, separating Americans into camps of "liberals" and "Americans" (sound familiar?). Underlings like G. Ray Arnett, who ran the Fish & Wildlife Service, went on to bigger things as top executive of the National Rifle Association.
When Democrats regained power in 1992, Bill Clinton appointed Bruce Babbitt to run Interior and Carol Browner at the EPA. Both played relatively nice with both industry and enviros. In 2000, George W. Bush seemed to defy the GOP norm by placing Christine Whitman, who acknowledged climate change, at the helm of the EPA. But Whitman soon resigned, saying Bush and Vice President Dick Cheney had "flipped the bird" at environmental policy. Whitman's Interior counterpart, Manuel Lujan, stayed true to form, scraping a petroglyph in Petroglyph National Monument with a pocket knife to demonstrate its resilience.
Obama's eight years largely restored the departments' missions and staffs' morale. Trump installed Montana Congressman Ryan Zinke at Interior and Oklahoma AG Scott Pruitt at the EPA. Scandals, including a few remarkably petty ones, hounded both Zinke and Pruitt out of office.
In addition to Michael Regan at the EPA and Deb Haaland at Interior, Biden is calling on some familiar faces to restore order: Gina McCarthy who had taken over for Lisa Jackson at the EPA for Obama's second term is back as Biden's Domestic Climate "Czar."
Former Secretary of State John Kerry is McCarthy's international counterpart. Former Michigan Governor Jennifer Granholm is Biden's pick for Secretary of Energy, and Mayor Pete Buttigeig will have a large climate portfolio as Transportation Secretary.
All will be watching the January 5 runoff elections in Georgia, which will decide whether the Republicans or Democrats control the U.S. Senate.
Peter Dykstra is our weekend editor and columnist and can be reached at pdykstra@ehn.org or @pdykstra.
His views do not necessarily represent those of Environmental Health News, The Daily Climate or publisher, Environmental Health Sciences.
Banner photo: President-elect Joe Biden. (Credit: jlhervàs/flickr)