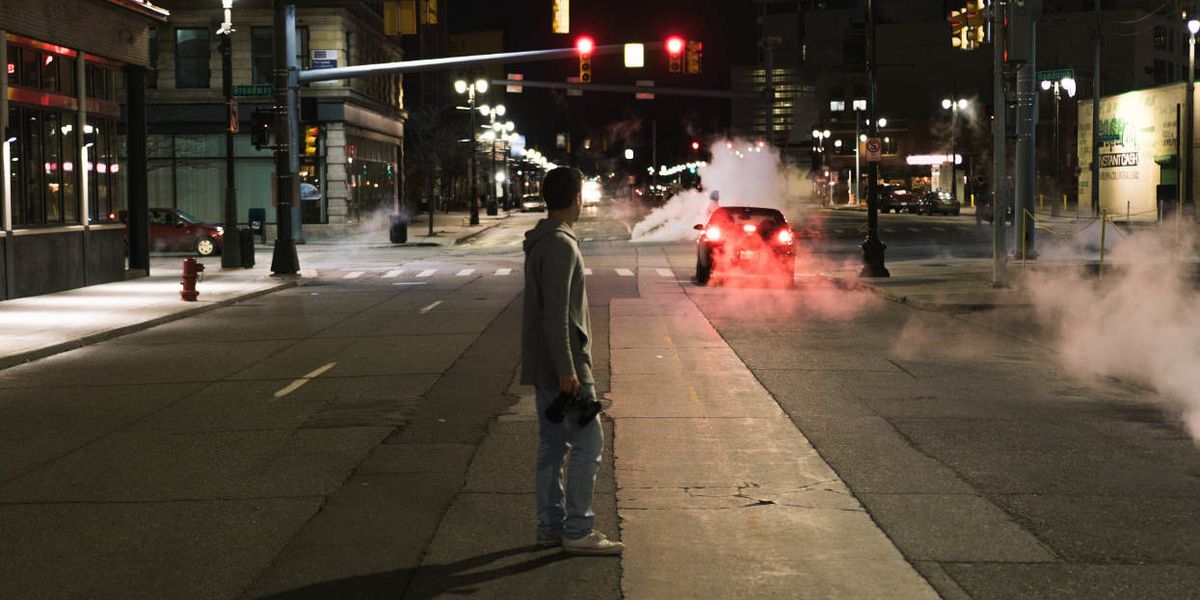 Black and Hispanic Americans are exposed to a lot of air pollution from white consumption: Study
Black and Hispanic Americans are exposed to 56 percent and 63 percent, respectively, more air pollution than what their consumption causes.
Black and Hispanic Americans are disproportionately exposed to fine particle air pollution from goods and services consumed mostly by white people, according to a new study.
---
While much research exists on minorities' disproportionate exposure to pollution, often referred to as environmental injustice or environmental racism, the study is the first to examine the racial differences in who causes pollution and who is most harmed by it.
The researchers looked at the goods and services consumed by different racial groups, estimated the resulting fine particulate matter pollution or PM2.5 (which refers to harmful air particles that are 2.5 to 10 micrometers in diameter), and then modeled how much PM2.5 each racial group is exposed to.
They found white Americans are exposed to 17 percent less air pollution than what is caused by what they consume.
Black Americans, however, are exposed to about 56 percent more pollution than what's caused by their consumption, and Hispanics are exposed to 63 percent more air pollution than what they cause.
"We find that, in the United States, PM2.5 air pollution is disproportionately induced by the racial–ethnic majority and disproportionately inhaled by racial–ethnic minorities," the authors wrote in the study published today in the Proceedings of the National Academy of Sciences (PNAS).
Great strides have been made in reducing PM2.5 — average exposure for all races in the U.S. declined an estimated 50 percent from 2003 to 2015.
"It's a mixed story, obviously we want all groups less affected, and we're observing less pollution," senior author Jason Hill, a researcher and associate professor at the University of Minnesota's Department of Bioproducts and Biosystems Engineering, told EHN. "But pollution inequity has maintained over the same time period."
And this disproportionate exposure is concerning because PM2.5 remains one of the major environmental health risks, responsible for an estimated 63 percent of all deaths due to environmental causes, according to the new study. The tiny particles can get deep into people's lungs and affect both lung function and the heart. The pollution is linked to irregular heartbeats, heart attacks, reduced lung function, lung disease and aggravated asthma.
Hill said the ability to trace who's causing pollution and who's affected by it a "holy grail" of sorts for environmental research.
He said they first looked at the U.S. Environmental Protection Agency's National Emissions Inventory and calculated the PM2.5 concentrations from different sources, such as road dust, construction, diesel vehicles, industry and agriculture.
Next, he said, they looked at the different end uses of the emissions—transportation, housing, food, electricity, goods— and, finally, who the end users were, broken down by race.
"We traced the chain of custody of pollution from emissions to final demand," Hill said. "The whole supply chain."
This type of study could be applied to other kinds of pollution, places or groups of people, said co-author Julian Marshall, a civil and environmental engineering professor at the University of Washington, in a statement.
"When it comes to determining who causes air pollution -- and who breathes that pollution -- this research is just the beginning."
Hill said not only could they apply this science to other types of air pollution, but to other environmental insults such as water pollution or climate change.
www.ehn.org