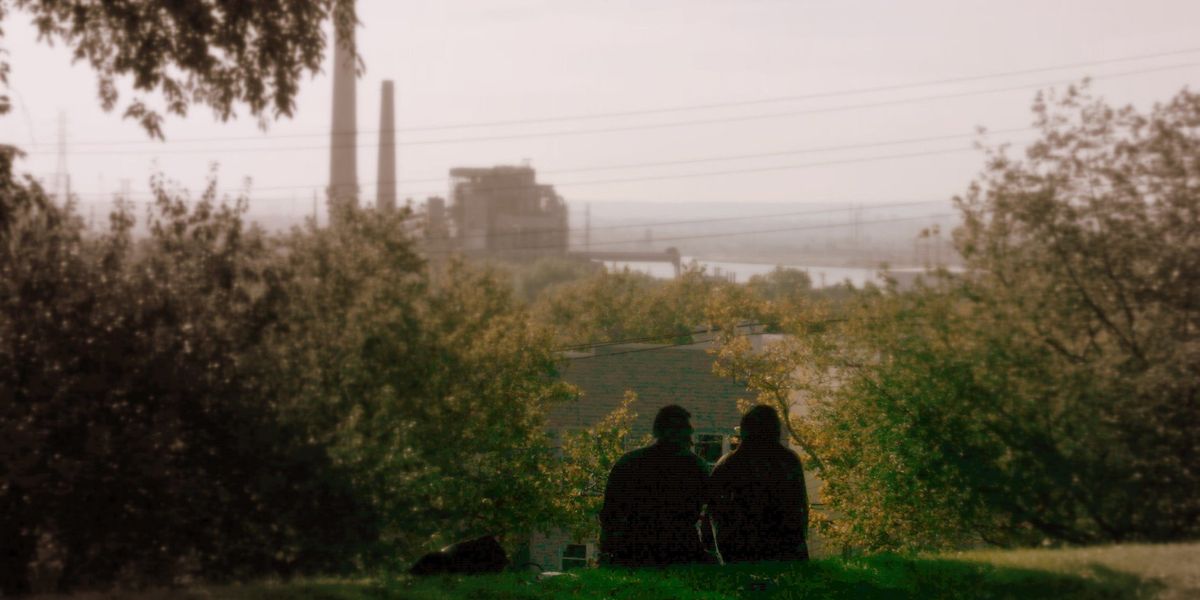 Ode to Jersey
From shark attacks to the "syringe tide"—a brief look at the highs and lows of New Jersey's environmental past.
My home state has an epic environmental history. And, believe it or not, it's not all bad.
---
Let's start more than a hundred years back. Something happened on the Jersey Shore in 1916 that inspired a movie mega-hit 60 years later.
On July 1, Charles Vansant was swimming 50 yards in front of his beachfront hotel in Beach Haven, 20 miles north of Atlantic City. A shark killed him as hundreds watched onshore.
Five days later, Charles Bruder took a dip during a lunch break from his job as a hotel bellhop in Spring Lake, 45 miles north of Beach Haven. He bled out after a shark tore his legs off. This second shark-attack death drew more attention.
Then, on July 12, another 30 miles north and 11 miles inland in Matawan Creek, a shark killed a 10 year-old boy and an adult who tried to rescue him.
America's first shark mania ensued.
Sixty years later, Peter Benchley made the bestseller list with Jaws. New Jersey became a fictional New England island with a frantic mayor in deep shark denial.
The subsequent movie became an all-time hit, begetting Shark Week, Sharknado, and decades worth of simply awful PR for sharks.
Thanks, Jersey.
Before we hit the 80s, three other events help fix the high and low ends of New Jersey's image. Jimmy Hoffa, the Teamsters Union leader long suspected of Mafia ties, disappeared on July 30, 1975. Though Hoffa's body was never found and his killers never arrested, many investigators believe he became part of the long history of dumping both corpses and toxic waste drums in the Jersey Meadowlands, the once pristine estuary that became New York and New Jersey's municipal toilet and trash bin.
A month later, a local rock and roller released his third album, "Born to Run," and Bruce Springsteen brought the Jersey Shore the cultural status of Elvis's Memphis, the Beatles' Liverpool, or Marvin Gaye's Motown.
In 1979, the U.S. Environmental Protection Agency ordered the shutdown of the Chemical Control Company's toxic waste incinerator in Elizabeth. Jersey-philes know Elizabeth as that foul-smelling stretch of the Turnpike just south of Newark Airport. Just before the stroke of midnight on April 21, 1980, the shuttered company rang in the 10th Anniversary of Earth Day with a thunderous explosion, sending as many as 50,000 toxic drums up in smoke.
In 1981,two teenage vandals destroyed pipes leading from the main reservoir for Newark, the state's largest city. Much of Newark got its water from National Guard tanker trucks for several weeks. When it was discovered that Newark's Reservoir Security Chief collected his six-figure paycheck in his Florida home, the city's Mayor and City Council President were indicted, and later acquitted, on corruption charges.
That same year, a pair of pub-crawling folksingers, John Roberts and Tony Barrand, stuck a finger in Jersey's bloodshot eye. The Rolling Mills of New Jersey is three minutes' worth of insults hurled at the state's insults to the environment. Enjoy.
In 1983, state environmental officials slammed Diamond Shamrock, a Newark pesticide maker who produced the defoliant Agent Orange during the Vietnam War, as having one of the worst cases of dioxin contamination in the country. A mandated $16 million cleanup morphed into a Superfund listing.
A new kind of messaging greeted the 1987 beach season in metro New York as bags of needles and other medical waste staged an amphibious assault. The "Syringe Tide" outpaced shark attacks and sewage sludge as a factor in keeping ocean bathers on dry land.
In November, 1989, Republican Governor Thomas Kean issued an executive order on climate change, predicting dire impacts for the Jersey Shore from increased storms and rising sea levels.
A century of ocean dumping ended in early 1992 when New York City and several New Jersey cities and counties halted the practice once and for all.
Five years of writing and reporting won the 2014 Pulitzer Prize for general nonfiction for journalist Dan Fagin. His book Toms River chronicled the heartbreaking stories of families in a Jersey Shore town ravaged by cancers linked to toxic waste dumping.
A partial list of "toxic site" addresses released by the state in 2017 included more than half the Atlantic City street names immortalized in the board game "Monopoly." Though Jersey ranks 46th in size among the 50 states, it's Number One in active Superfund cleanup sites.
By 2017, several New Jersey cities ranked high on the long list of rust belt communities afflicted by lead-poisoned plumbing. Newark's crisis arguably was—and still is—worse than any U.S. city other than Flint, Michigan.
The state's high profile efforts toward environmental redemption yielded two widely respected U.S. EPA administrators. Former Governor Christine Whitman locked horns with Vice President Dick Cheney from 2001-2003; and Lisa Jackson led EPA under Obama from 2009-2013.
Earlier this month, New Jersey became one of the first states to limit toxic PFAS chemicals in its drinking water.
So good on ya, Jersey. My ancestral home may be filthy, but nowhere is the will to keep clean stronger.
Peter Dykstra is our weekend editor and columnist. His views do not necessarily represent those of Environmental Health News, The Daily Climate or publisher, Environmental Health Sciences.
Contact him at pdykstra@ehn.orgor on Twitter at @Pdykstra.
Banner photo: Two people sit overlooking the Hackensack River in New Jersey. (Credit: Kai Schreiber/flickr)

www.ehn.org