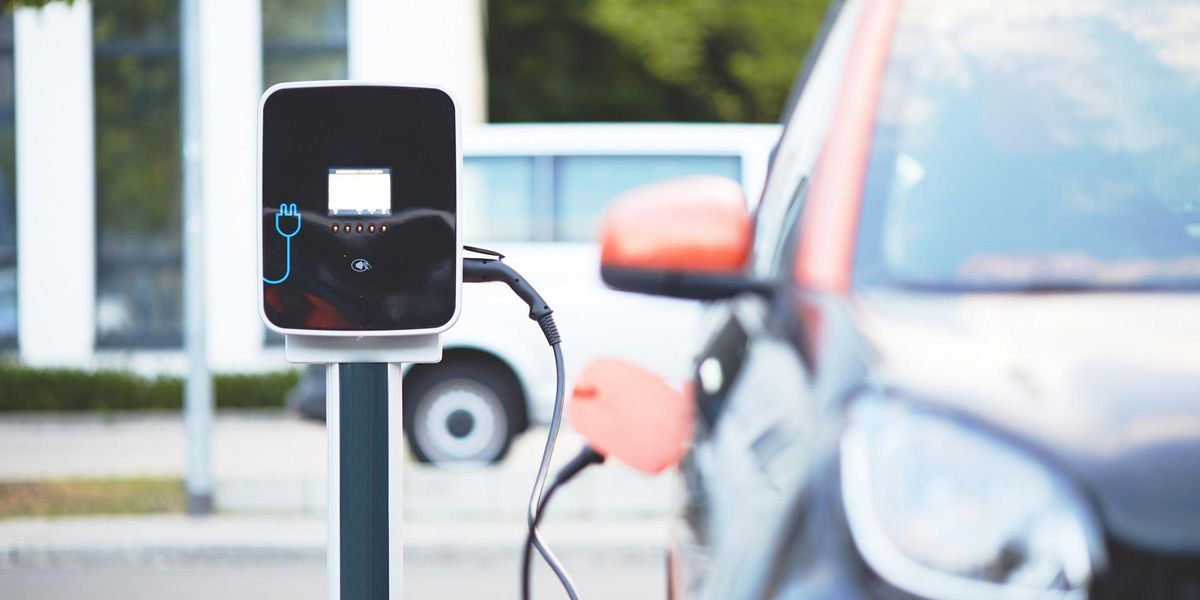 Peter Dykstra: Forty years of "just around the corner"
And now that electric vehicles may really be ready, a few new things to think about.

We're seeing some big signs that electric vehicles (EV) may be ending their decades-long tease.
---
Here in Georgia, Republican Governor Brian Kemp is on the verge of landing two blockbuster electric vehicle production plants. Yes, a Republican with a track record of indifference on climate and environment.
Kemp faces a tough reelection bid in November against Stacey Abrams, and EV's might help win that race. He's cut a deal with Hyundai to base the Korean automaker's EV manufacturing near Savannah. Hyundai plans to drop $5.5 billion into a complex with 8,100 jobs. In late 2021, Kemp closed a deal with California-based Rivian to build a $5 billion electric truck plant 40 miles east of Atlanta, promising more than 7,000 jobs.
The accelerated push for EV's is not a Georgia thing. It is happening across the country.
Last month, California announced it will outlaw the sale of new fossil-fuel-powered cars starting in 2035. As many as a dozen other states are expected to follow suit.
GM has announced a not-nearly-big-enough network of 5,000 fast-charging EV stations to be located at truck stops and along interstates.
And last month's unprecedented federal climate-healthcare legislation is an unmistakable sign that, for now, Washington is taking climate action seriously.
But…
The electronics revolution needed to support the EV revolution will create its own industries, many keying on the rare elements capable of powering advanced batteries.
There's bit of a problem with this, though. Most of the fifteen elements that are considered to be rare earths – lanthanum, cerium and their 13 neighbors who reside in a rarely-visited neighborhood on the Periodic Table – can often be found in nodules on the sea floor or beneath the melting landscape of Greenland.
Marine scientists, and the environmentalists that have waged a 40-year fight to block or limit seabed mining for not-so-rare elements like manganese, cobalt and copper, are concerned that disruptive activity on the sea floor could harm sea life throughout the water column, and from top to bottom on the food chain.
Exploration firms assure that their activity will cause no harm. Since seabed mining is still just a concept, neither side can offer proof for their claims.
Yet, in August, a U.N. effort to establish standards for any seabed mining for rare earths failed.
The Pacific island nation of Nauru has served notice that they may start mining next year, setting off twin competitions for environmental damage and security tensions. China, with its huge electronics industry, currently leads in rare earth use, but the U.S. and others would love to catch up.Of course, I'm being more than a tad whiny. The potential risks of accessing rare elements are in no way a reason to shun EV's.
The need to wean ourselves from our oil habit is a life-or-death thing. There are other ways that EV's aren't ideal. Juicing up your clean car on power that comes from a coal plant isn't helping anyone.
But the news is overly good for those who seek an end to humanity's fossil fuel era.
Peter Dykstra is our weekend editor and columnist and can be reached at pdykstra@ehn.org or @pdykstra.
His views do not necessarily represent those of Environmental Health News, The Daily Climate, or publisher Environmental Health Sciences.
www.ehn.org