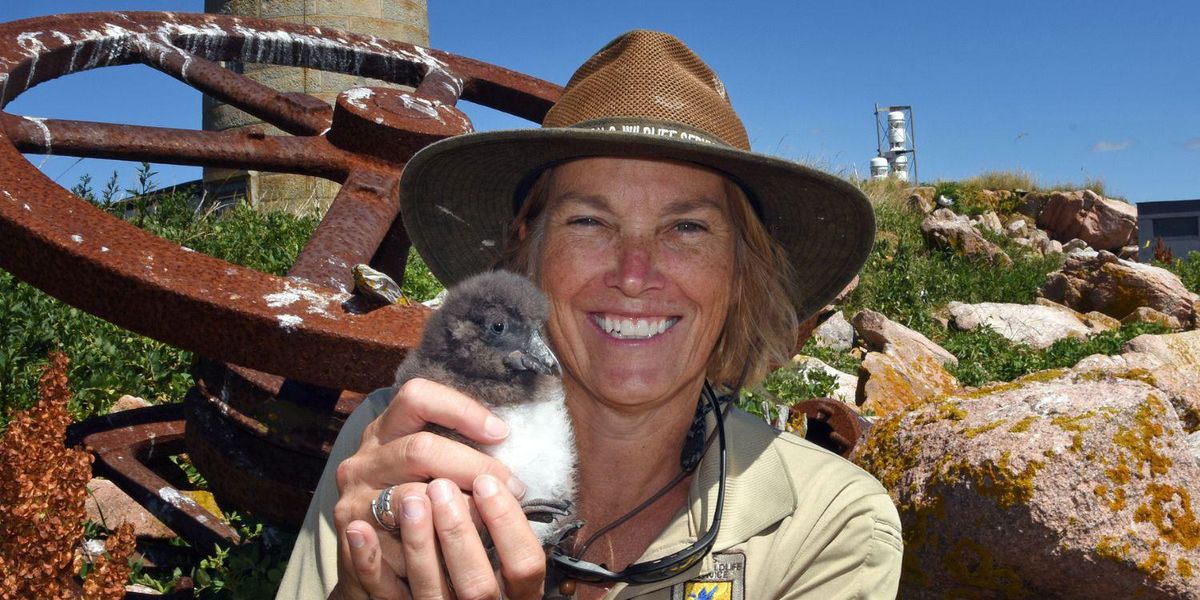 Credit: Derrick Z. Jackson
Good news: A good year for puffins and terns, despite climate change
A visit to a remote Maine island finds puffins and terns rebounding despite climate change
The title of supervisory wildlife biologist for the United States Fish and Wildlife Service does little justice to Linda Welch (pictured above). In practice, she is the housing and unusual development secretary for seabirds on Maine's Petit Manan Island.
---
This was clear as she led me to nesting areas there for Atlantic puffins. Over the last half century, the bird has been restored from the brink of extinction in Maine, the only state where it breeds. Petit Manan is located about 20 miles east of Acadia National Park and is part of the Maine Coastal Islands National Wildlife Refuge.
The island has a shortage of "housing stock" that other puffin havens in Maine do not. On those other islands, breeding puffins enjoy the privilege of nesting year after year in the same burrow under massive boulders that probably have not shifted for centuries.