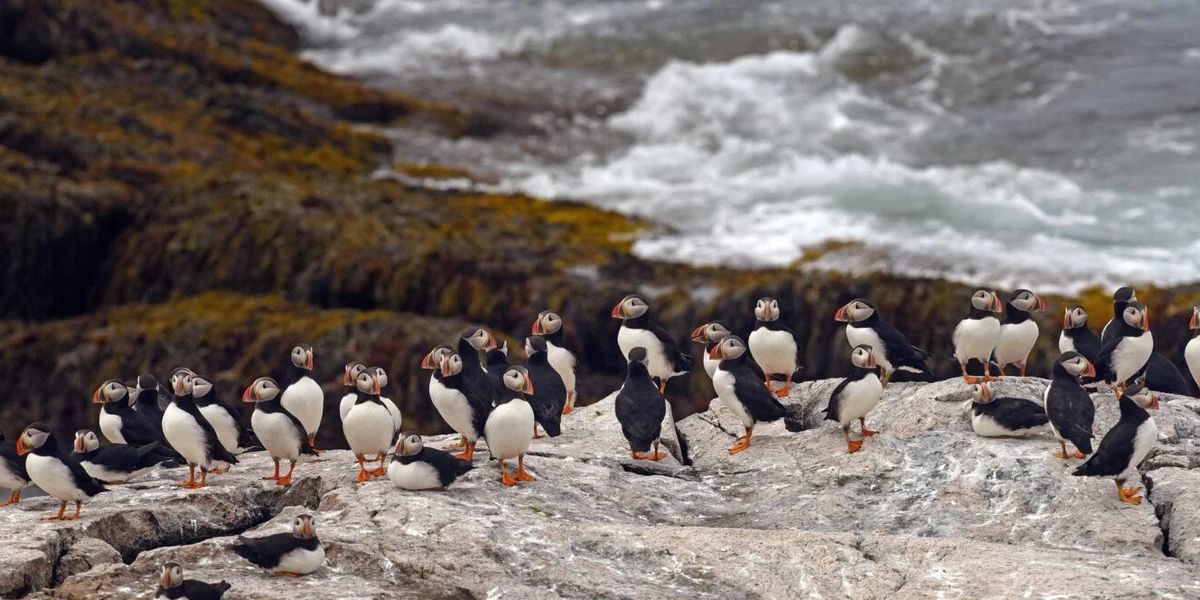 Down to a pair of puffins in the entire state in 1902, there are now more than 1,300 pairs across several islands in the Gulf of Maine. (Credit: Derrick Z. Jackson)
In the Gulf of Maine, scientists race to save seabirds threatened by climate change
"I could see that, if successful, the methods developed could likely help these species."
Project Puffin is celebrating its 50th anniversary of launching the world's
first successful restoration
of a seabird to islands where humans killed them off.
---
As co-author of two books on the project, it is humorous how some research methods remain timelessly inelegant.
For instance, there is the practice called "grubbing." Interns still twist themselves into pretzels to get under boulders to find puffin chicks so they can affix identification bands and weigh and measure the chicks to assess their health.
In my visit this summer to Eastern Egg Rock, the project's original island six miles out to sea from Maine's Pemaquid Point, I watched Liv Ridley, 25, slide as flat as a pancake to grub under one set of boulders. Jacob Ligorria, 22, reached upside down in his area, joking about blacking out. Emma Lachance Linklater, 28, looked like a human pinwheel, legs and arms shooting out in four directions. Meg Getzinger, 24, curled herself under a cave to eventually thrust up a puffin chick to me through a crevice.