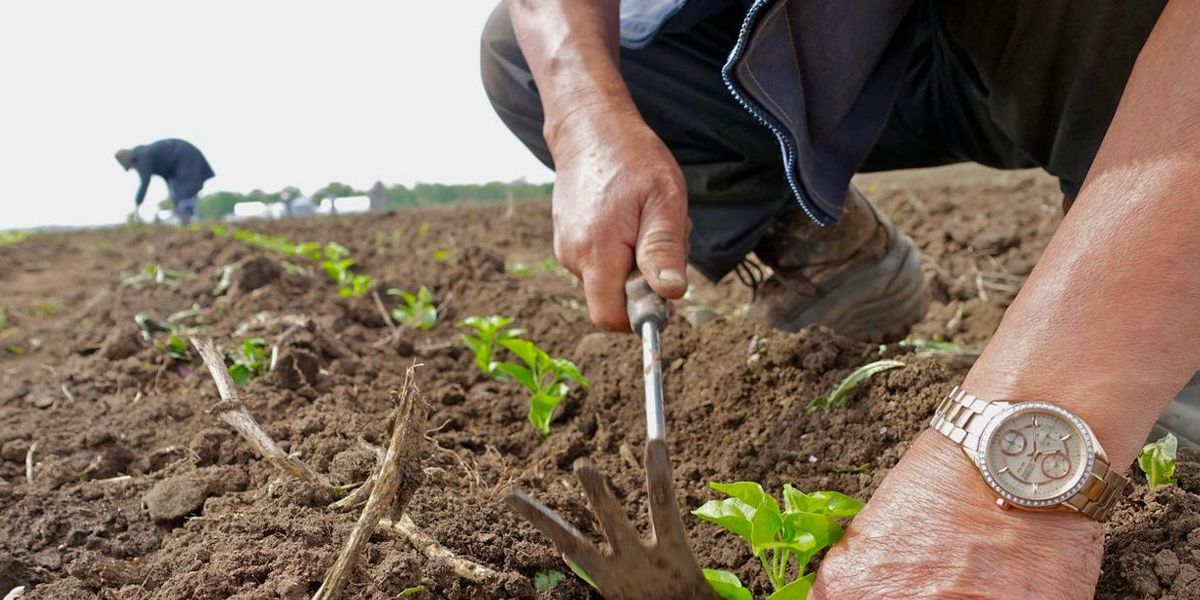 Combating carbon emissions with soil microbes
A new study highlights the relationship between seasonal climate variability and soil microbial communities.
Climate change is projected to drive down seasonal extremes, which would decrease soil microbe productivity, impact plant and forest growth, and reduce carbon emissions from soil, according to a new study published in Global Change Biology.
---
The study is the first to look at the relationship between soil microbiomes around the world and the global carbon cycle, a relationship that could have major implications for the handling of the climate crisis.
The nutrient and carbon cycles that facilitate all organic life on this planet are greatly influenced by the bacteria and fungi that live in the soil. By breaking down organic matter, these small organisms help release carbon dioxide from dead plants and animals back into the atmosphere and recycle other key nutrients like nitrogen and phosphorus for other organisms to use.
The health and productivity of these microbes depends heavily on seasonal changes in temperature and moisture, explained Xiaofeng Xu, global change ecologist at the University of and lead author of the new study.
Although there are exceptions in certain parts of the world, researchers discovered that in the majority of places, soil microbes are more productive in the summer season when temperatures and moisture tend to be higher. Xu and colleagues examined whether soil microbes would be as productive in the absence of regular seasonal variation, and whether that impacted carbon emissions from soil.
They compared the impact of soil microbes on the carbon cycle when those microbes maintain seasonal fluctuations as a result of changing weather patterns, and when microbe abundance remains constant with a modeling approach. They looked at microbe patterns in nine different ecosystem types including forests and grasslands.
They found that without regular variation, productivity, and thus carbon emissions from soil microbes, tend to go down, concluding that because of the strong relationship between seasonal variation and microbe activity, changes in seasonal extremes could also have a big impact on the carbon cycle and climate change.
"When we have weak microbial activity that means we have stronger carbon sequestration. That is good because it should mitigate climate change," Xu told EHN. However, this assumption doesn't account for the other important services soil microbes provide for nutrient cycling and soil health, Xu added. Even if climate change does enhance carbon emissions from soil, it could also impact plant and forest health across the world.
Xu says the study sheds some light on potential land use focuses for the study of carbon emissions, though no solid soil-based solutions to climate change have been made. "The model does show that the microbiome plays a dramatic role in the carbon cycle. More research needs to go into understanding the mechanism: how that occurs and how strong that impact is."
He added that the goal in future study would be to include other factors such as microbial community structure, microbe life histories, and regional microbial variation. Different microbes have different strategies for decomposing, producing, and releasing carbon and the current model does not account for those differences.
There's also the role of agriculture in soil health and carbon emissions. Xu noted that he would like to include interactions between land use practices such as irrigation, fertilization, and soil tillage on microbe activity, and how different farming practices can improve soil microbial health.
"At this moment, the only thing we are sure of is that microbial seasonal variation does affect carbon release on agricultural land. But this is one mechanism."