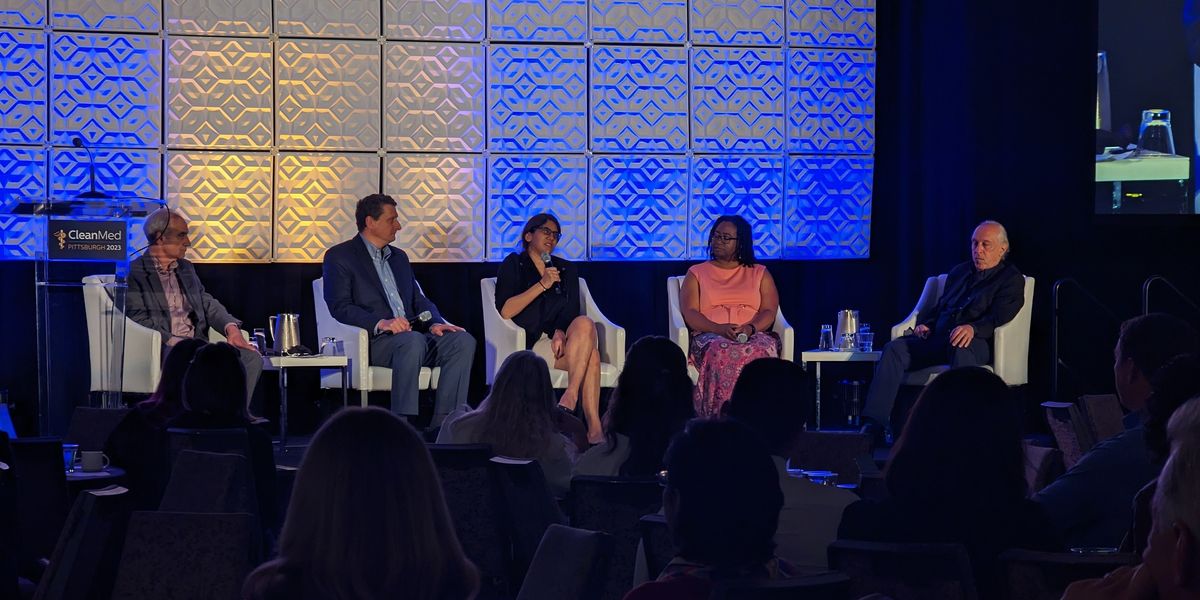 Credit: Kristina Marusic for Environmental Health News
Reimagining healthcare to reduce pollution, tackle climate change and center justice
"We need to understand who is harmed by an economy that's based on fossil fuels and toxic chemicals."
PITTSBURGH — Hospitals save lives — but they're also complex ecosystems that generate toxic waste, rely on fossil fuels and instigate health problems due to harmful emissions.
---
Change comes hard to healthcare institutions, but a growing movement of doctors, nurses, medical school students and hospital system executives are working to clean up the industry.
https://ehsciences.activehosted.com/app/forms/integrate/103
Around 650 health care professionals from around the world gathered in Pittsburgh last week to strategize about ways to reduce waste and air pollution, disinvest from fossil fuels, better integrate communities, drive down the industry's climate-warming emissions and hear success stories from people on the front lines of this work.
"[This] is not just a conference — we're intentionally building a movement," said Gary Cohen, president and co-founder of Health Care Without Harm, the organization that hosts the CleanMed conference, during his opening remarks. "This is the work of our lifetime. Are we ready to get going?"