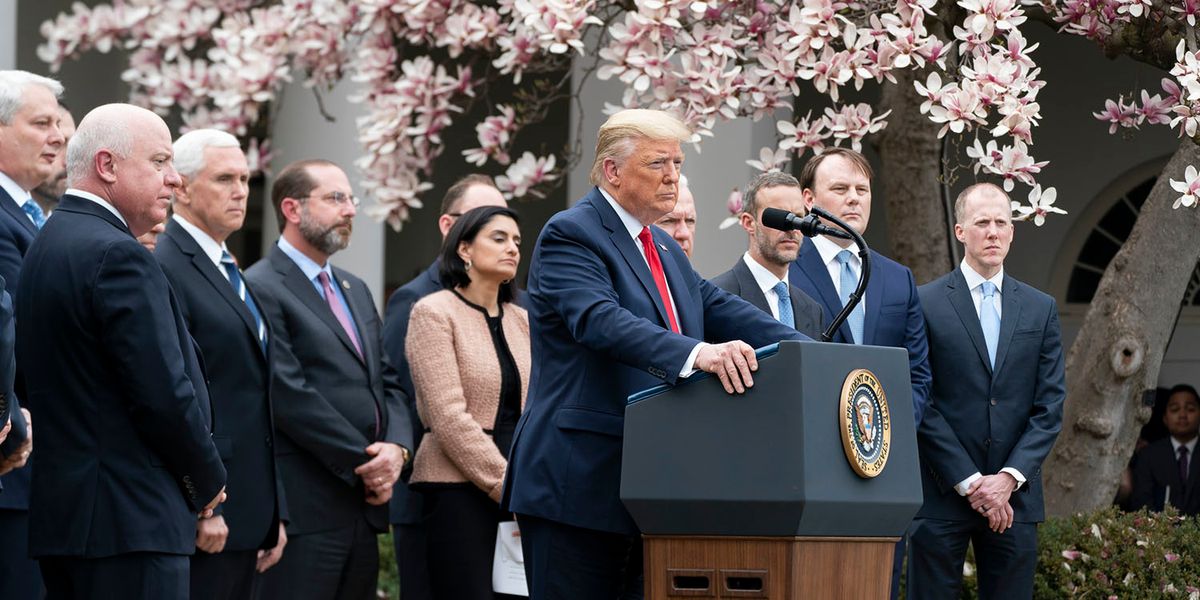 Op-ed: Coronavirus pandemic—the consequences of sidelining science
A naturally occurring crisis is morphing into a human-made disaster in the United States because of the Trump administration's sidelining of science and scientists.
Having paved over the science on pandemics, the Trump administration puts up parking lots. Literally.
---
It wasn't enough that President Trump's Rose Garden declaration of a national coronavirus emergency on Friday disintegrated into a self-congratulatory monologue.
It wasn't enough that he trashed reporters who dared ask him if he bore any responsibility for one of the worst responses to a pandemic by a wealthy country in modern times, driving the United States toward a double collapse of human and economic health and the indefinite shutdown of normal life and movements.
The finishing touch was that Trump was flanked not by a wall of dedicated infectious disease experts, epidemiologists, triage managers, and heads of public university research labs but rather mostly by Fortune 500 CEOs whose hands he shook as they paraded to the podium—violating a primary public health directive to blunt the spread of infection.
The heads of Walmart, Walgreens, Target, and CVS, with a combined 2019 net income of $20 billion, stepped forward to proclaim that they would each do their part in this emergency.
But their pledges were glaringly short of vital particulars such as how they planned to protect their workers or what kind of extended sick leave they might offer. Rather, they said they will reserve parts of parking lots for drive-in virus testing.
www.ehn.org