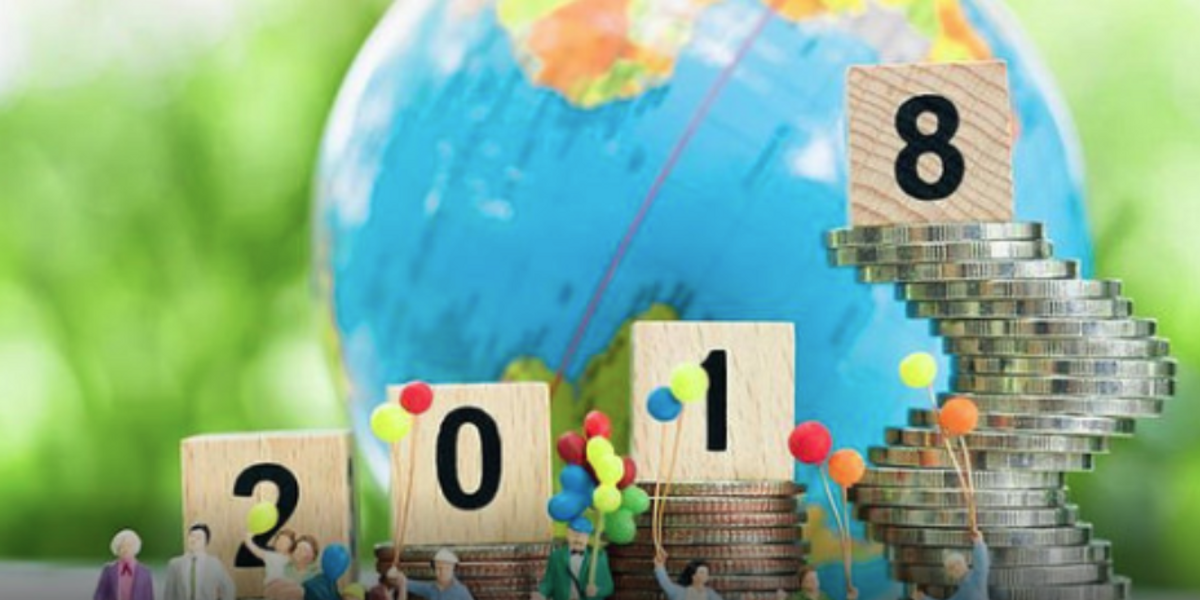 Weekend Reader for Sunday, Dec. 31
The most breathtaking evidence yet that the Swamp isn't being drained; Trump gets climate science wrong, again; Looking back at 2017, and looking ahead at more of the same for 2018; A perfect ending to a surreal 2017.
Top Weekend News
Optimism for 2018? If that's what you're after, for goodness sake, don't look here. The implosion of U.S. environmental politics in 2017 is likely to worsen in 2018. But there are some hopeful signs on the horizon.
---
Recycling turmoil: The always-volatile recycling industry is coping with its latest setback: China, a primary destination for U.S. recyclables, is banning import of "foreign waste.
Texas Tea's mood swings: Big-brain piece by Lawrence Wright in the New Yorker on whether Texas can break its boom/bust dependency on Big Oil.

Today's Climate must-read: How climate deniers game the system at Google to make science-free stories and diatribes show up at the top of your climate search results.
Opinions and Editorials
From fast-growing southwest Florida, the Naples Daily News counts up the progress and setbacks on the environment.
An energy Industry observer says 2018 is the pivotal year for solar versus coal. One one will emerge at year's end as a global leader.
Bloomberk.com weighs in on a rarely-asked, all-important question: Can the public handle the truth on the environment?
This Week in Trump
Several reasons for hope in 2018 U.S. environmental policy. But many more for despair. Many EHN and Daily Climate readers contact us, asking if we can publish more good news. Well, here it is for 2018 -- but it's still overwhelmed by the likelihood of bad news in U.S. environmental policy and politics. Just sayin'.
This, IMHO, is no way to drain a swamp. Albert Kelly is a longtime associate of EPA Administrator Scott Pruitt. The FDIC slapped the Oklahoma banker with a heavy fine and effectively banned him from any involvement with the banking industry again. Pruitt rewarded his old crony with the chairmanship of an EPA task force to "streamline" the perpetually controversial Superfund program. The story is brought to us by Sharon Lerner, a superb muckraker for The Intercept.
A Zinke joyride? A Newsweek investigation has raised questions about Interior Secretary Ryan Zinke using scarce wildfire funding for non-essential helicopter travel.
Perfect Ending to a Surreal Year
I'm from Jersey, and yes, I actually have a Cousin Vinny. But a more famous Vinny from Jersey schooled the President on climate science.chooled the President on climate science. Vinny Guadagnino, former cast member from MTV's "Jersey Shore," set things right when Trump Tweeted that last week's cold and snowfall in the Northeast bolstered his longstanding claim that climate change is a hoax.
I think climate change is more complex than global warming will make it hotter. It has to do with disruptions of atmospheric conditions,ocean patterns, jet streams and shit like that
— Vinny Guadagnino (@VINNYGUADAGNINO) December 29, 2017
Trump's fellow reality TV star responded in a Tweet that global warming "has to do with disruptions of atmospheric conditions, ocean patterns, jet streams, and shit like that."