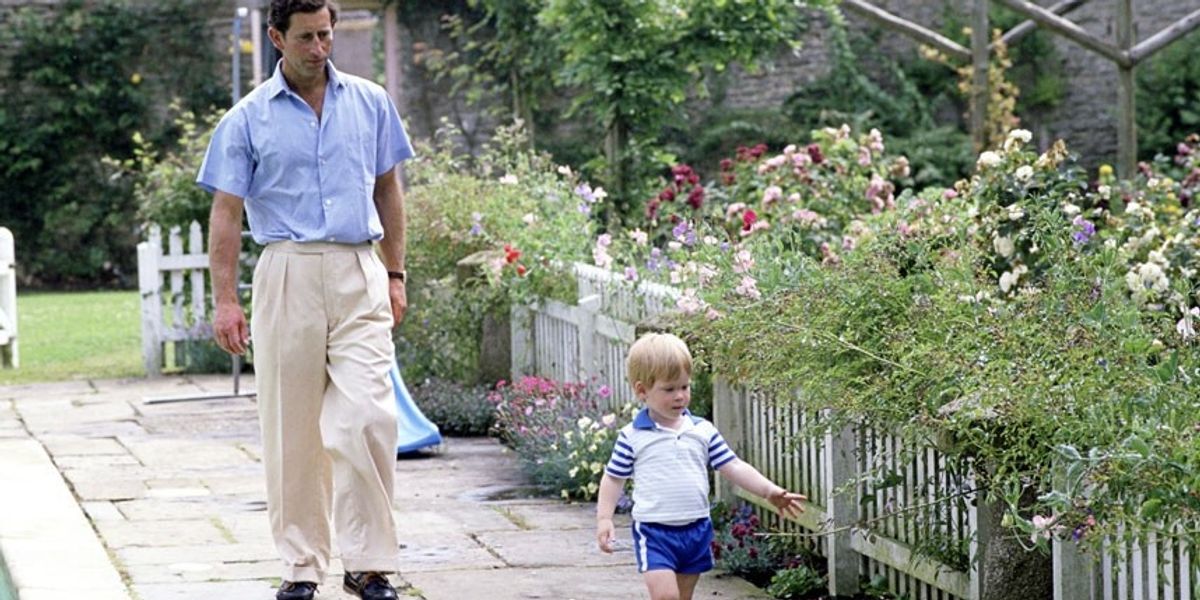 HRH Prince Charles and Prince Harry, back in the day
Weekend Reader: The green Father of the Groom
On this most festive of weekends, a little suspension of disbelief for one bridal parent's four-decade track record on the environment.
It's quite easy to write off Prince Charles as a well-meaning son, and father, of privilege. But he's been at this green thing for longer than many of you, dear readers, have been alive.
---
Highgrove, his country estate, went organic in 1986. His first statements on climate change were in 1990.
Of late, HRH has been railing on the "extremely grave and urgent "crisis of plastics in the oceans and the need to build food security through smaller, sustainable farming efforts. Last month, he traveled to Australia's imperiled Great Barrier Reef, renewing his call for a "blue economy" to save the world's threatened oceans.

This has, inevitably, made him a target for skeptics, including a few with fair questions about how much easier it is to be a sustainable Prince than a sustainable commoner. Shortly after President Trump's inauguration, an unnamed White House official warned Charles not to "lecture" Trump on climate change.
Also worth mentioning are the nearly 60 years of efforts by Charles's dad, the 96 year-old Prince Philip, the founding President of the UK affiliate of the Worldwide Fund for nature from 1961 to 1982. He's continued his role with WWF internationally since then.
Charles is 69. His mum, the longest-serving monarch in British history, is 92. Unless the old gal outlives her son, he'll shed his status as the longest-serving heir apparent and someday become King Charles III. He'll have the same actual power he does now, which is to say none at all. But His Royal Highness will, like the Pope, have a bigger megaphone. As President Trump likes to say, we'll see.
########

Two other stories jumped out this week as examples of the depth and entrenchment of both climate denial and the defense of fossil fuels.
For the latter, Inside Climate News reports that a North Carolina nonprofit has been thwarted by the state Supreme Court, who upheld a law barring anyone but the state's electric monopoly from selling power to end users. NC WARN had installed solar panels on a church roof with the promise of providing electricity to the church for less than half the cost they'd been paying to Duke Power.
And in Washington, Congressman Mo Brooks (R-Ala.) found a most colorful way to acknowledge that sea levels are indeed rising. A stalwart member of the House Committee on Science, Space and Technology, Brooks asked if rising seas might be caused by "soil and rocks" tumbling into the ocean from iconic places like the Mississippi Delta and the White Cliffs of Dover.
Really. He went there. A new climate denial meme is born. Kudos to the hearing witness, physicist Philip Duffy, for answering with a respectful straight face. Rep. Brooks's scholarship on climate issues is no doubt why he routinely gets re-elected in his northern Alabama district by margins of two-to-one or more.
www.ehn.org