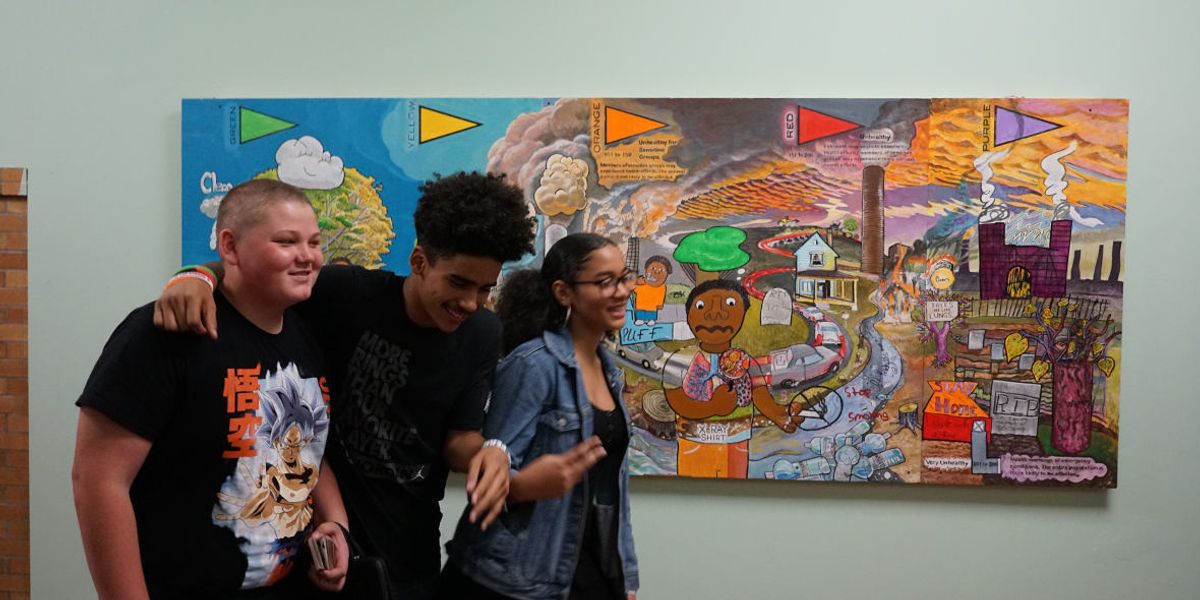 Year-in-review: Integrating impact
We've re-framed our storytelling with an eye toward action. And it's working.
As reporters, we're used to asking questions.
---
When it comes to questions we ask before we even start reporting, two stand out: why is this is a story? And, if the first answer is sufficient, how will we tell it?
This year our small newsroom added another question: What will we accomplish with this reporting?
It's a simple question, but it has transformed our thinking. By asking this question on the front end, and re-framing our reporting with a bias for action, I feel we've had one of our most impactful years of reporting since EHN opened shop more than 15 years ago.
Impact—that's what defines my mission as EHN's editor.
And I don't mean page views, comments on Facebook, or awards. In our coverage of pollutants and environmental injustice this year, we went beyond bringing attention to the issues. We moved the needle toward less human exposure to toxics and correcting injustices.
Let me give you some examples:
These are a handful of the more than 260 stories and columns our small, dispersed (highly-caffeinated!) team published this year.
And we're damn proud. We remain as dedicated as ever to objective journalism—but fully acknowledge that speaking truth to power is more important than ever as those in power increasingly try to create their own truth.
In the coming year, several initiatives will further our mission of driving science into public discussion and policy on environmental health issues:
We are planning to expand our environmental justice reporting in areas that fall outside the scope of mainstream media, working directly with reporters who live in and best know these communities. Check out this recent example from Birmingham, Alabama.
We are conducting multiple investigations into how science is—and often isn't—used at the state and federal level to protect public health. We'll continue to report on the science—but we're also peeking behind the curtain to document the manipulation of studies and, in some ignored communities, taking research into our own hands.
We are plotting ways to take environmental health data, synthesize it, and offer it to readers free of charge. Check out this recent example of mapping California respiratory deaths.
We are looking to further tailor our suite of newsletters so we give you the news you want and need.
It is an exciting time at EHN and we remain grateful for your attention and your continued support.
We're wishing you all happy, health holidays and, to borrow a phrase from longtime reader and donor, George Ball, Jr., "Go get 'em!"—because that's exactly what we'll be doing in 2019.
www.ehn.org