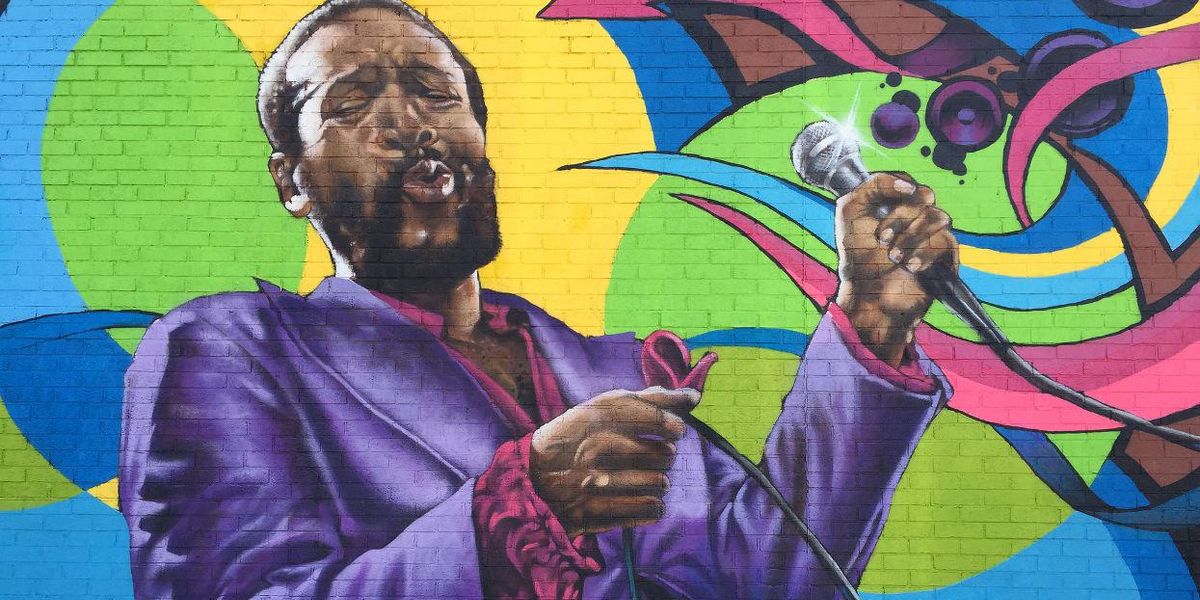 Mercy, Mercy Me
Measuring a 50 year-old plea from a legendary singer.
On a week where an attempted Capitol takeover shook the U.S. to its core, I thought it fitting to look back at some prophetic words from the man who famously crooned, "what's going on?"
---
Marvin Gaye was a Motown hitmaker in the 1960's with a series of upbeat chartbusters like Ain't That Peculiar, and duets with Tammi Terrell like Ain't No Mountain High Enough.
But when Terrell died, age 24, of a brain tumor in 1970, Marvin Gaye's music took a somber, introspective turn.
"What's Going On?" was a concept album whose title track joined the growing music library of the antiwar movement. Inner City Blues chronicled the urban anger and despair of American cities.
But as Gaye built this collection in 1970, he ran into concerns from his boss. Motown Records impresario Berry Gordy was said to have hated the idea, and viewed it as a potential sales disaster. To Gordy, it became a potential financial albatross with Mercy Mercy Me (The Ecology).
Written at some point in 1970 and released the following year, Mercy Mercy Me's litany of environmental woes a half century ago deserve another look:
Whoa, oh, mercy mercy me
Oh, things ain't what they used to be, no no
Where did all the blue skies go?
Poison is the wind that blows from the North and South and East
Whoa mercy, mercy me
Oh, things ain't what they used to be, no no
Oil wasted on the oceans and upon our seas, fish full of mercury
Oh, oh, oh mercy, mercy me
Oh things ain't what they used to be, no no
Radiation underground and in the sky
Animals and birds who live nearby are dying
Oh mercy, mercy me
Oh things ain't what they used to be
What about this overcrowded land
How much more abuse from man can she stand?

"Oil wasted on our oceans" — Exxon Valdez, the intentional Persian Gulf spills, Deepwater Horizon.
"Upon our seas, fish full of mercury"—mercury's still there. But no one could have predicted fish full of plastic.
"Animals and birds who live nearby are dying"—in half century. American Alligators, Brown Pelicans, Bald Eagles and many others recovered, but many more species vanishing or gone.
The pessimism levels in Gaye's lyrics seem to me about the same as today's, but for different reasons: Air and water pollution are under better control in the West, and arguably out of control in developing giants like China and India.
"This overcrowded land?" 3.7 billion then; 7.8 billion now.
An updated Mercy would surely include all things climate change, and maybe more under the radar problems like endocrine-disrupting chemicals and deforestation.
And perhaps the state of U.S. democracy?

All three of the singles from Inner City Blues topped a million copies in the U.S., achieving gold record status. Berry Gordy must have been pleasantly surprised. Marvin Gaye never again aimed his extraordinary talents at social issues, cranking out bodice-ripping mega-hits like Sexual Healing and Let's Get It On.

Marvin Gaye was murdered by his own father on April 1,1984, reportedly while intervening in an argument between his parents.
But his songs and words live on and seem prescient as ever.
Peter Dykstra is our weekend editor and columnist and can be reached at pdykstra@ehn.org or @pdykstra.
His views do not necessarily represent those of Environmental Health News, The Daily Climate, or publisher, Environmental Health Sciences.
Banner photo: Marvin Gaye mural in Washington, D.C. (Credit: Jeffrey/flickr)