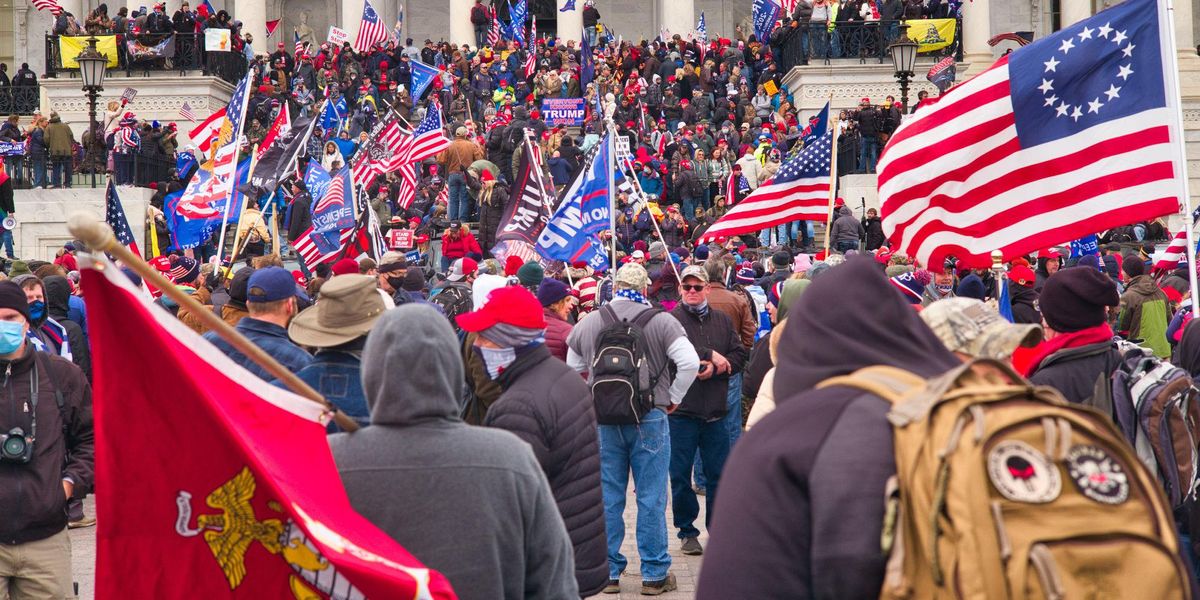 Moving forward after four years of fights and falsehoods
As the US turns the page on a skeptical and openly hostile administration, environmental science and journalism face continued obstacles—but there is some optimism.
What the hell just happened?
---
Our democracy was pushed to its absolute limit last week when rioters stormed the U.S. Capitol. We're coming off a year of contentious politics, the first global pandemic in more than 100 years, and a battered U.S. healthcare system, economy, and collective psyche.
Misinformation was at the core of many of these crises—and is central to much of the chaos over the past four years. However, this has been brewing for some time. The election and COVID-19 denial, and attacks on public health officials were a natural response for the portion of the country that has increasingly embraced fringe theories, and eschewed rigorous science in favor of unverified YouTube videos or Facebook posts.
Trump has lied tens of thousands of times in office and has displayed a stunning disconnect with reality, so it is little surprise that he spent 2020 – and the beginning of 2021 – repeatedly attacking the two institutions that aim to get at truth: journalism and science. From labeling the press the "enemy of the people," to suggesting we look into bleach injections to fight COVID-19, to all but ignoring climate change during his tenure, no president has had a more contentious relationship with science, journalism, and the truth.
He may be leaving office, but what did we learn? How did environmental reporting and science hold up?
We spoke with leaders in the environmental science and journalism worlds to take stock of how these sacred institutions held up, what lessons can be learned, and where we're headed in 2021 as we use research and reporting to advance truth, accountability and justice.
Media experts see hope in the resurgence of major media outlets over the past four years but continued challenges for local and smaller outlets. A renewed focus on transparency, real-time fact checks on social media, bolstered newsroom diversity, and amplified ethical codes will all play a role in journalism's next chapter. The proliferation of propaganda outlets masquerading as news will remain a hurdle—with education and news literacy as the most potent antidotes.
Scientists see an opportunity to have scientific evidence once again play a role in policymaking under a Biden Administration, and point to a long list of actions under Trump that should be re-analyzed with an eye toward public health. Scientific research in many ways faces the same challenges as journalism in regaining public trust.
"Scientists need to improve the degree to which they explain not just the detailed findings of our science—but also the process," John Harte, a professor in the Department of Environmental Science, Policy & Management at University of California, Berkeley, said. "The public has very little clue what it means to do science, and we've neglected in the schools and public talks to put more emphasis on what it is that makes science, science."
Meaghan Parker, executive director of Society of Environmental Journalists warned that the disinformation campaigns can, will, and already are branching beyond journalism and science.
"We have to look at these organized campaigns to undermine journalism and science as something that can be done to anything," Parker said. "This is not unique to just climate change or vaccines, but now things like COVD-19...and, well, democracy itself."