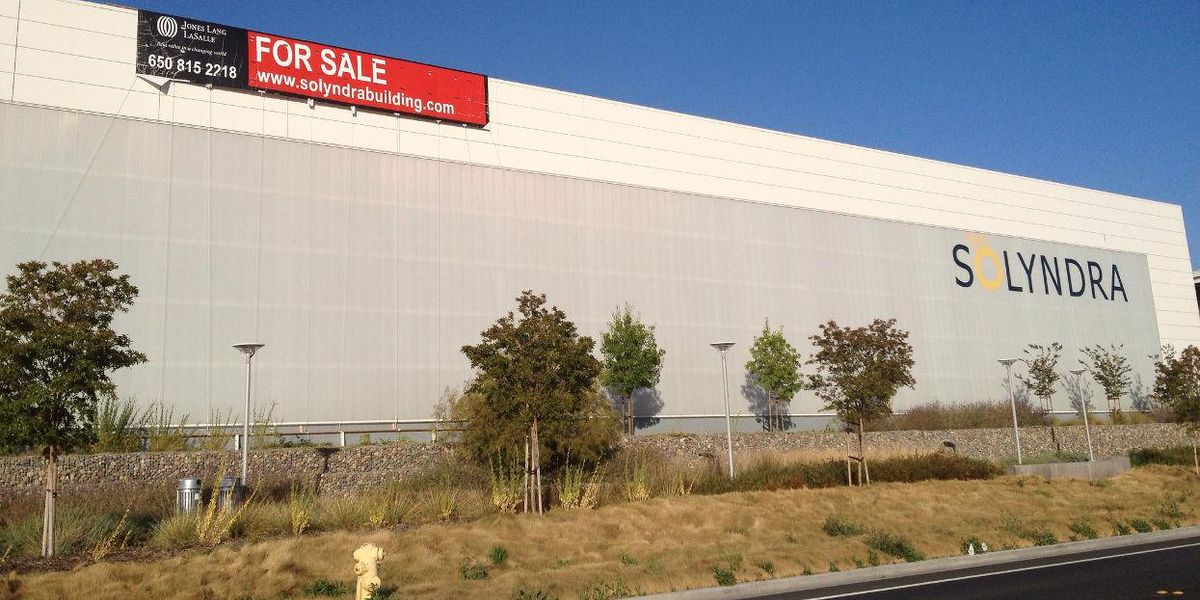 Solyndra, 10 years later
Critics called it solar energy's Watergate, and it's become a bogeyman as President Biden pursues a clean energy agenda. But how many "Solyndras" have we spent to prop up fossil fuels?
This week marks the 10th anniversary of the Solyndra scandal.
---
What was already a failure of a government-backed solar panel firm became a story about cronyism in the Obama White House in late May 2011. On Sept. 4, 2009, the Obama Administration announced a $535 million loan guarantee to the up-and-coming photovoltaic maker Solyndra.
Who made the announcement?
It was...wait for it…then-Vice President Joe Biden, point man for Obama's recovery plan from the 2008 crash.
"We are not only creating jobs today, but laying the foundation for long-term growth in the 21st-century economy," he said.
Seeing nothing but prosperity ahead, the sky was the limit for Solyndra. They took the government's half billion and $700 million in private investment and built a shiny new factory in Fremont, California, just as the bottom fell out of the domestic market. Chinese solar firms flooded the U.S. market with cheaper panels.
Solyndra's new $733 million factory opened in September 2010 to a business in freefall. In November, just seven weeks after the new factory opened, the company shuttered its original plant and bid farewell to nearly 200 full-time and temp workers.
When nonprofit news organization The Center for Public Integrity revealed in May 2011 that the White House failed to conduct due diligence in approving the loan as a possible favor to an Obama fundraiser, critics of clean energy had a field day. They upped the volume when Solyndra filed for bankruptcy in September.
(In case you're missing your daily dose of Rush Limbaugh, here's a sample of the late talkshow host's frequent Solyndra tirades in 2011. Here's another.)
To be sure, a half-billion loss on a crony-tainted failure is nothing to sneeze at. But as DC-based scandals go, it's small potatoes.
As a comparative tool, I'm fond of using of using the contrived measure of the Solyndra (One Solyndra= $535,000,000 US).
The non-government Environmental and Energy Study Institute's "conservative" estimate on U.S. subsidies to fossil fuel operations is $20 billion a year. That's about 38 Solyndras each and every year.
The Energy Department sunk an estimated $5 billion into failed carbon capture projects as a last-ditch effort to save the beleaguered coal industry. That's 9½ Solyndras, folks.
A 2019 DOE report estimated that remaining cleanup costs at just one of its nuclear weapons production sites would be at least $323 billion and last until at least 2079. But DOE says those costs at Hanford, Washington, could double to over 1,200 Solyndras.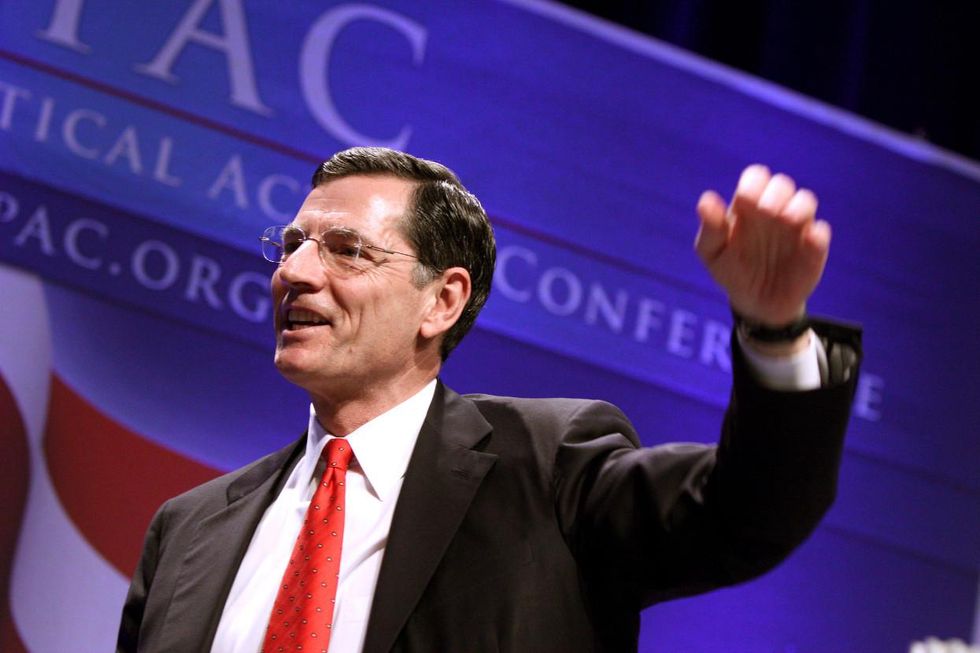 Senator John Barasso (R-WY) has warned of "The Solyndra Syndrome" in the Biden recovery plan. (Credit: Gage Skidmore/flickr)
Less than three years after Solyndra died, the DOE reported that its clean energy loan program was turning a modest profit while spawning multiple successful startups. President Trump ended the loan program, but President Biden has re-started it.
Nevertheless, 10 years later, Solyndra lives on as a stalking horse against clean energy. Earlier this month, Wyoming Senator John Barrasso warned of "The Solyndra Syndrome" in the Biden recovery plan. Conservative economist and ubiquitous TV pundit Stephen Moore warned that Biden's push for clean energy infrastructure would unleash a plague of Solyndras upon the land.
Data from the Solar Energy Industries Association suggest that solar is poised to be a major energy player, growing its generating capacity by 43 percent from 2019 to 2020 alone – despite COVID-19's downward pull on all aspects of the economy. But solar still only represents 3 percent of U.S. electricity, according to DOE.
The success or failure of Biden's ambitious vision for clean energy will have much to say about solar's future.
Peter Dykstra is our weekend editor and columnist and can be reached at pdykstra@ehn.org or @pdykstra.
His views do not necessarily represent those of Environmental Health News, The Daily Climate, or publisher, Environmental Health Sciences.
Banner photo: Shuttered Solyndra plant in Fremont, California. (Credit: Jack/flickr)