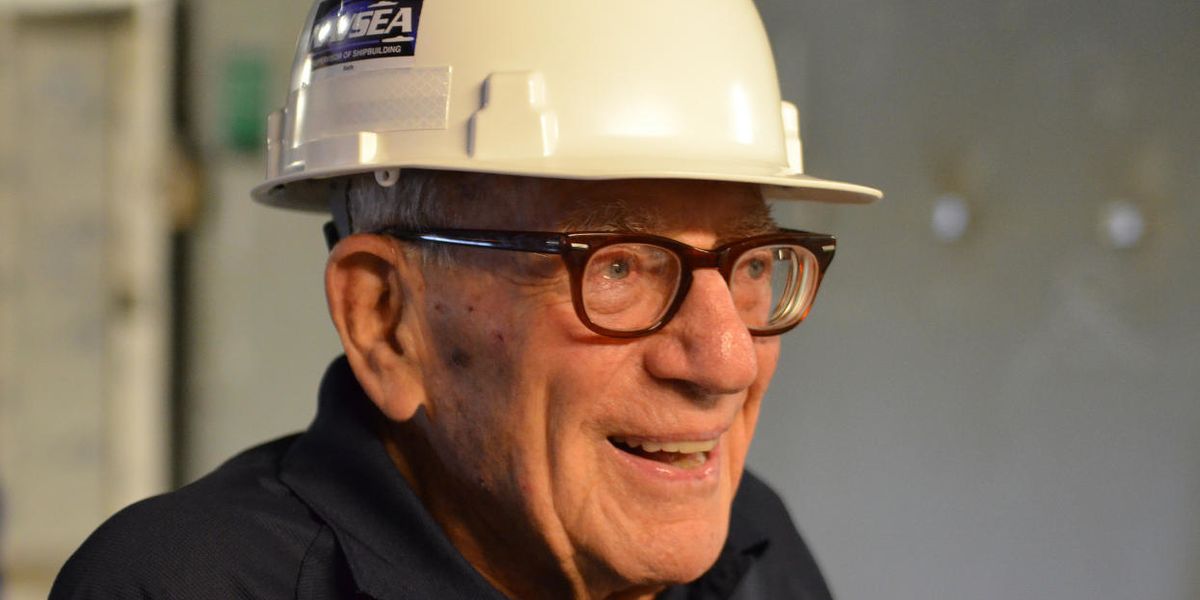 Walter Munk in 2014. Munk passed away on February 8. (Credit: Scripps Institution of Oceanography)
Peter Dykstra: Two departures, and a couple possible arrivals
Farewell to two science giants. And a key Trump agency seems to re-discover climate change.
I've written in the past that the faces of environmental icons like the late David Brower may someday appear on an environmental Mount Rushmore, with the mitigating circumstance that Brower's spiritual descendants would fight tooth and nail against blowing up a mountain to carve peoples' heads into it.
---
The same could be said for scientists whose work advanced our knowledge of the global environment, and in many ways, inform humanity of the perils it's created. Two such science heroes died in recent days, oceanographer Walter Munk and pioneering climatologist Wallace Broecker.
Munk, who was said to bristle when hearing his nickname "Einstein of the Oceans," died February 8 at age 101 in San Diego. Munk was born in Austria during World War I, emigrated to the U.S. during the Nazi rise to power in 1932, and enrolled at Columbia University, where his most memorable achievement was a term as president of the campus ski club.
He transferred to Cal Tech in Pasadena, where surfing replaced skiing as his passion, leading to a lifetime's work on the physics of waves, currents, and the oceans. As a grad student at the Scripps Institution of Oceanography, Munk helped create the surf forecasting techniques used by the Allies in the D-Day invasion and other World War II amphibious assaults.
Beginning in the 1970's, Munk increasingly focused on the oceans' role in absorbing carbon dioxide and the impacts of rising ocean temperatures on potential sea level rise. Late in life he took an activist stance toward climate change.
When a section of boardwalk near Scripps was renamed Walter Munk Way for his 100th birthday in 2017, Munk said, "The CO2 we are putting into the atmosphere now is producing a rate of sea-level rise so that the Walter Munk Way is not going to enjoy another 100 years."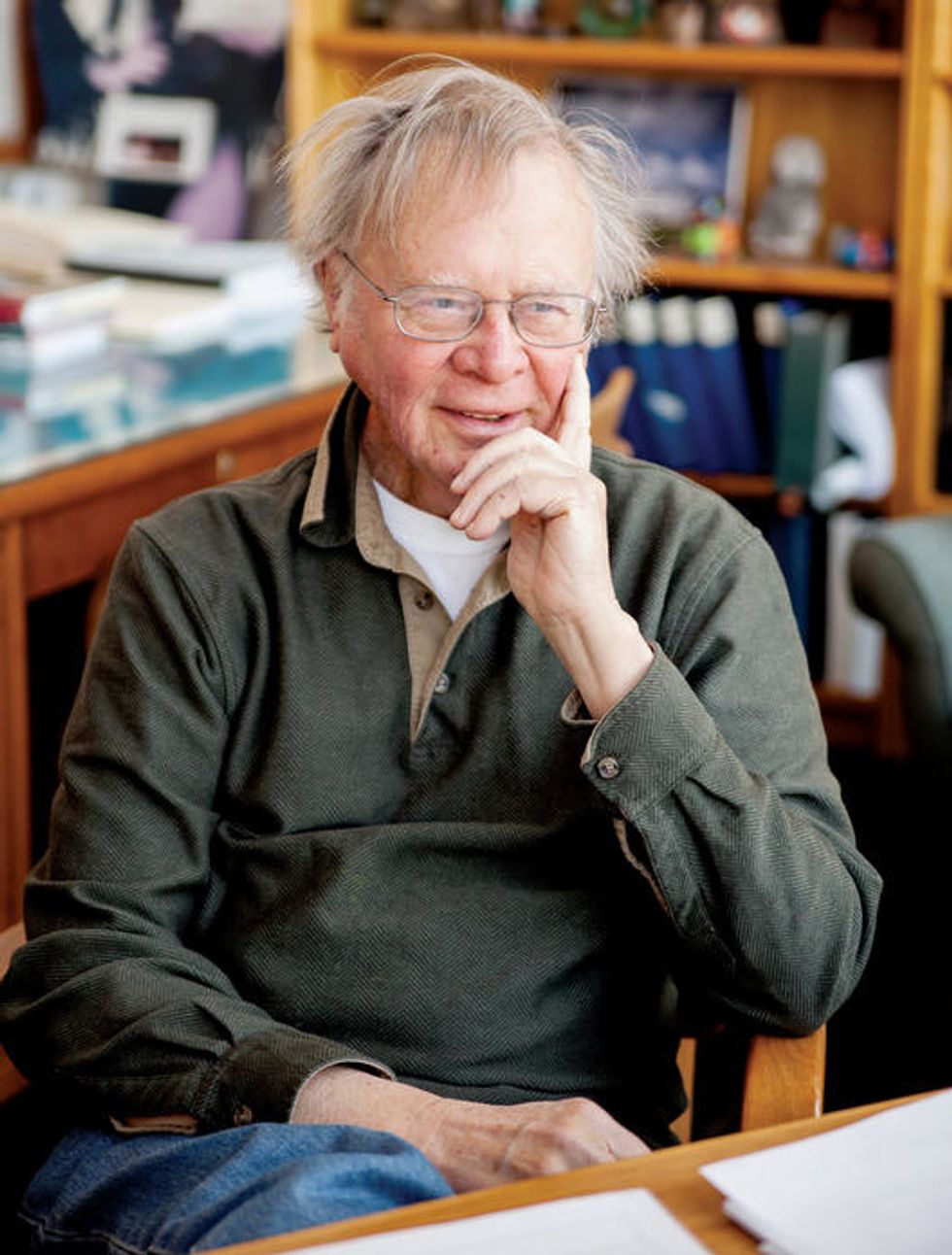 Wallace Broecker (Credit: Columbia.edu)
Wally Broecker died February 18 in New York City at age 87. The announcement came from Columbia, where, unlike Munk, Broecker stayed for 67 years.
While some scientists published theory and conjecture on climate change as early as the 19th Century, Broecker's work at Columbia's Lamont-Doherty Earth Observatory helped tie it all together, publishing seminal works on the carbon cycle and the ocean current "conveyor belt" that exchanges water from warmer to cooler latitudes and back again.
Possible lights at the end of Trump's carbon tunnel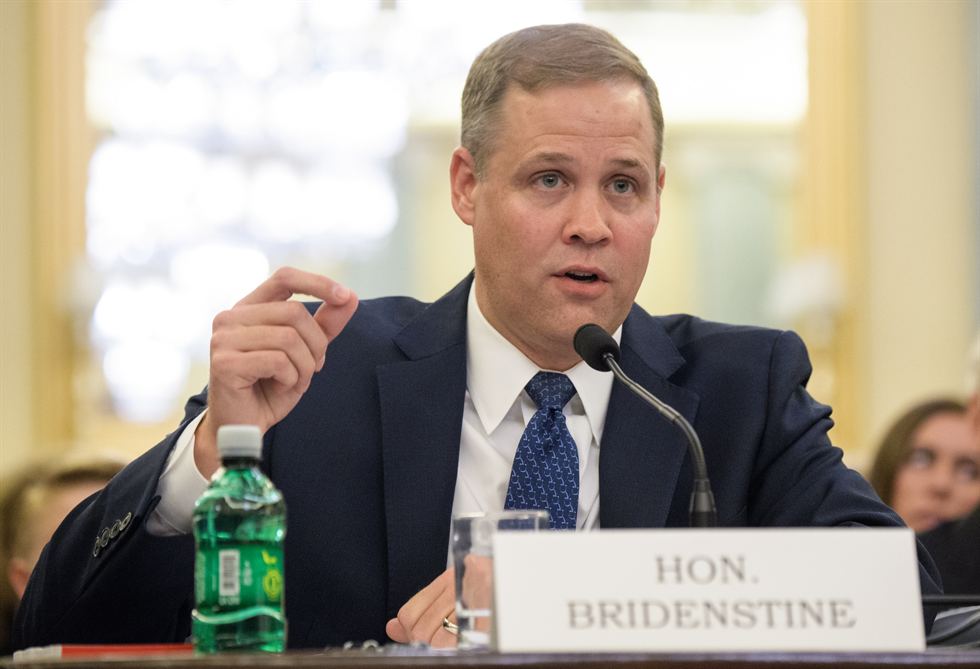 Jim Bridenstine (Credit: NASA)
NASA Administrator Jim Bridenstine, who once threw serious shade on climate science, continues his self-proclaimed "evolution" on a major topic for his agency. In December, Dan Coats, Director of National Intelligence, placed climate front and center in an annual report on global security threats.
At NOAA, the agency's Twitter account has recently gotten in the face, or at least the hyperactive thumbs, of the 45th President. When a mid-February cold snap covered much of the eastern U.S., Donald Trump reprised the myth that cold weather over his delusion-filled head somehow disproves global warming – a phrase Broecker helped popularize in a 1975 paper but revised by Trump to "global waming" (sic).
In the beautiful Midwest, windchill temperatures are reaching minus 60 degrees, the coldest ever recorded. In coming days, expected to get even colder. People can't last outside even for minutes. What the hell is going on with Global Waming? Please come back fast, we need you!
— Donald J. Trump (@realDonaldTrump) January 29, 2019
NOAA's official Twitter feed shot back: "Winter storms don't prove that global warming isn't happening," with a link to a government climate page that has survived Trump administration scrubbing of online climate knowledge.
Winter storms don't prove that global warming isn't happening. https://t.co/LDqfq4JH9n pic.twitter.com/ndmLD637Cb
— NOAA Climate.gov (@NOAAClimate) January 29, 2019
Lest we get too excited about these potential changes, it was revealed this week that Will Happer, a retired Princeton physicist who is a go-to voice for climate deniers, could emerge as Chair of an administration commission on climate and security.
www.ehn.org